The 2017 international francophone day – "Cultural colours"
On March 18, 2017, VNU Vice President Nguyễn Hữu Đức attended the 2017 International Francophone Day and the 55th Founding Anniversary of the Faculty of French Linguistics and Culture – VNU University of Languages and International Studies.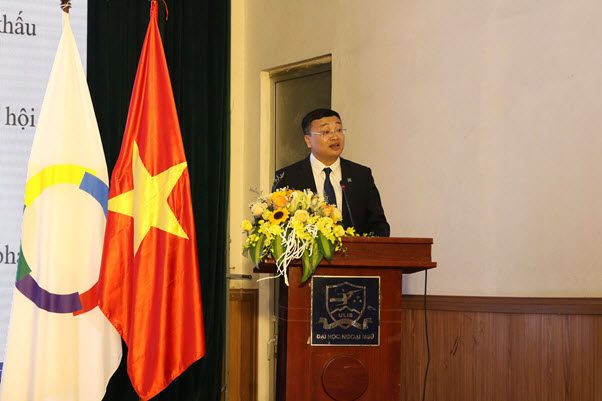 Speaking at the ceremony, VNU ULIS Rector Đỗ Tuấn Minh said that the commemorating of the International Francophone Day entitled "Cultural Colours" was one of the meaningful activities of the lecturers and students at the Faculty of French Linguistics and Culture. This festival will be officially organized by VNU ULIS annually from 2017 onwards.
With the ULIS mission "Creating Opportunities Together" and the Francophone's slogan "Love and Share", ULIS Rector stated that the Faculty of French Linguistics and Culture in particular and VNU ULIS in general would strive to keep the leading position in French linguistics and culture training and research in Vietnam and the region.
Addressing the ceremony, pleased with the continuous development of cooperation between the International Organization of Francophone (OIF) and Vietnam, OIF Director for Asia-Pacific Eric Normand Thibeault affirmed his appreciation of the cooperative projects with Vietnam, especially those in French education and those using French as a means of communication, to promote multiculturalism, digital technology application, preparation for joining the United Nations peacekeeping forces and climate change adaptation.
He also advised that in order to welcome the 20th Anniversary of the Francophone Summit, OIF and VNU were jointly organizing the  international conference "Enhancing cooperation and unity in Francophone for peace and social development" in November, 2017. Mr. Eric-Normand Thibeault believed that the close partnership between VNU and OIF in organizing the conference as well as implementing other activities would help promote the understanding of French linguistics and culture within Francophone and worldwide.
Together with the exchanges between lecturers and students, other commemoration activities were also held on the Faculty of French Linguistics and Culture campus, such as the exhibition "Francophone – Lands and People", folk games, Francophone cuisine…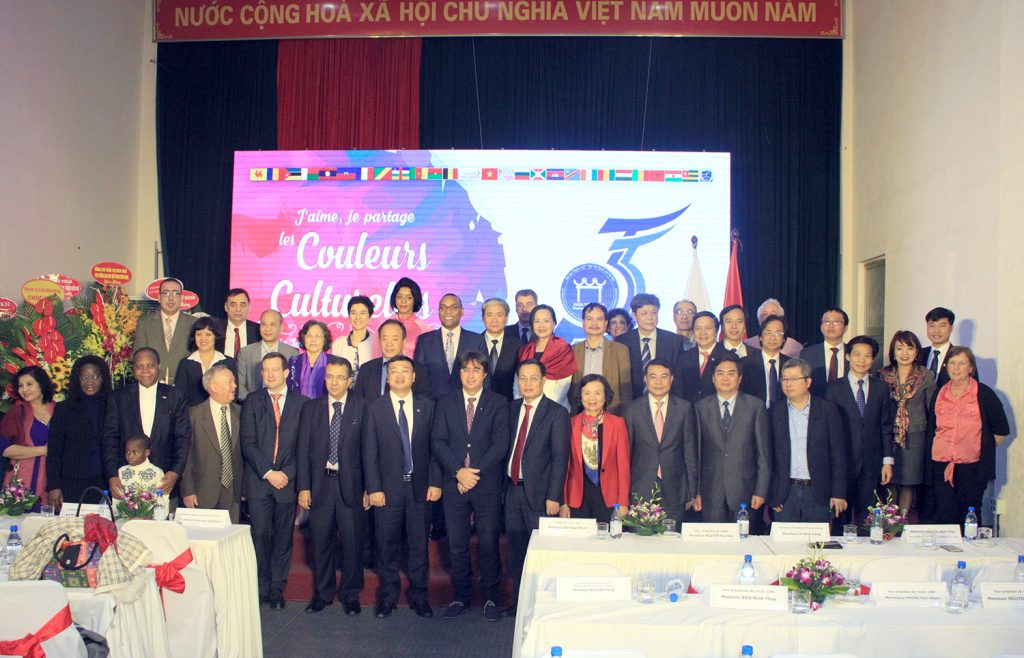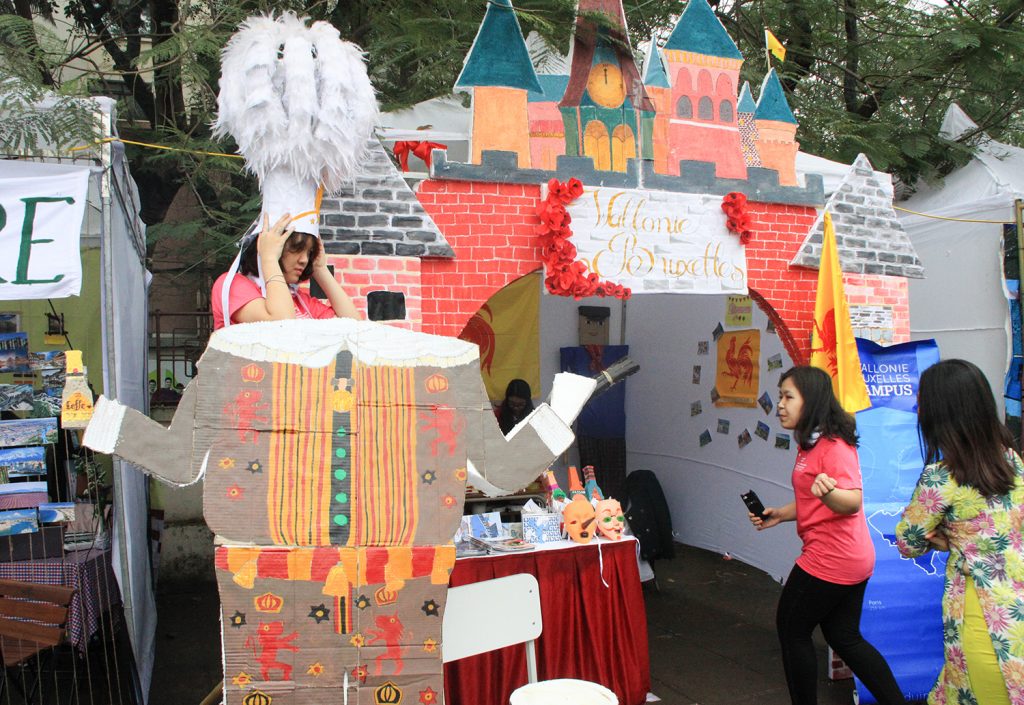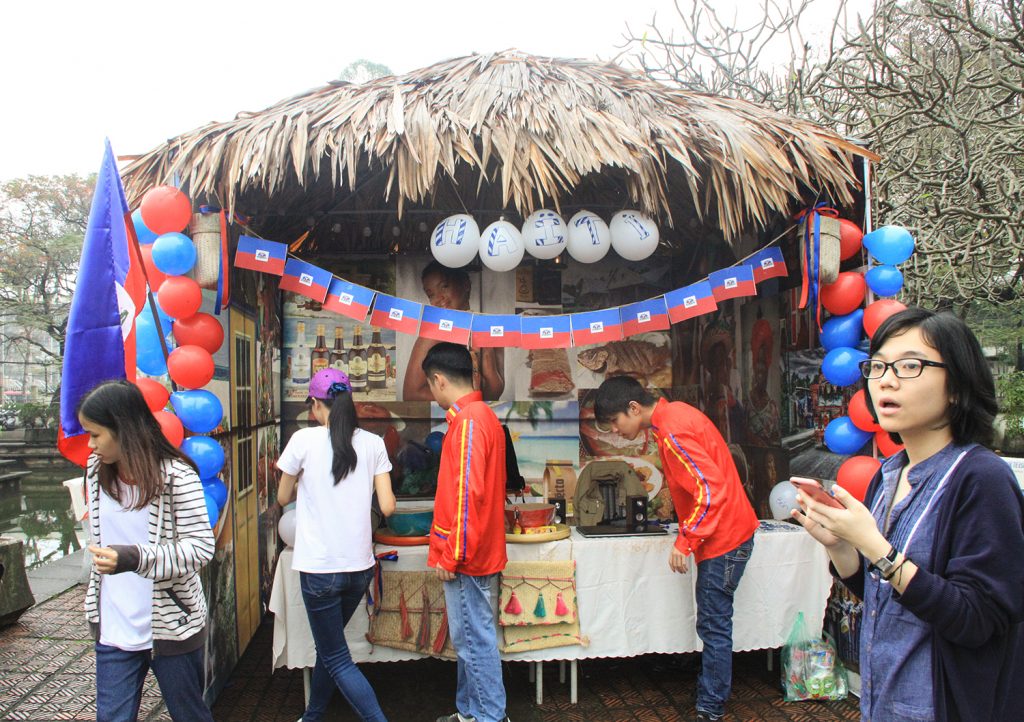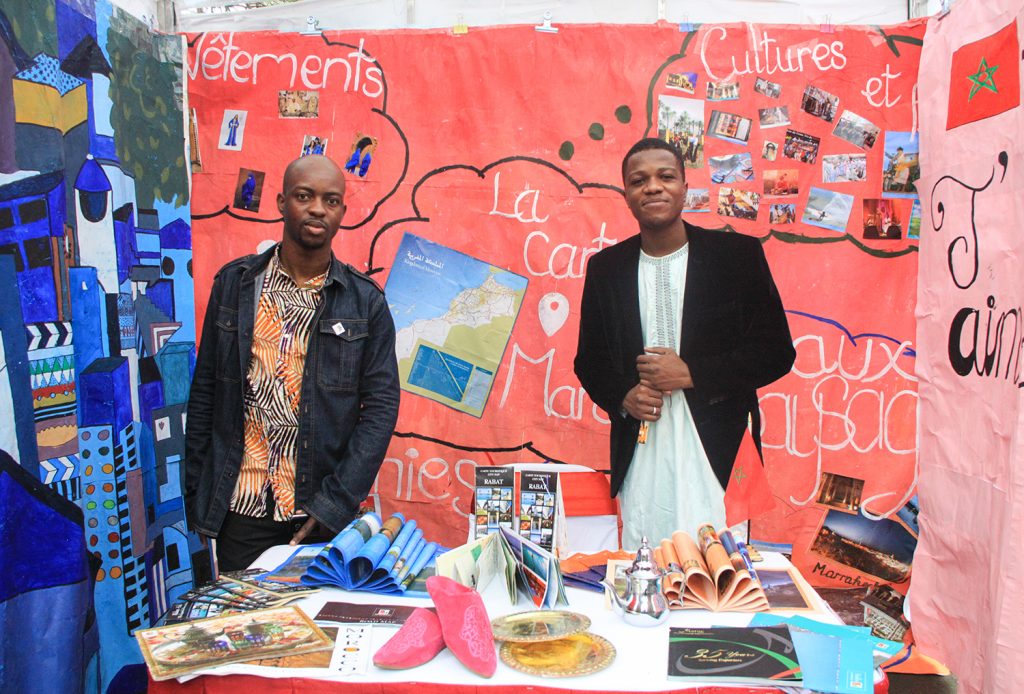 Sinh Vu – VNU Media