The "hot" atmosphere on the day Foreign Language Specialized School (FLSS) organized the entrance examination to grade 10 in 2018
On June 2nd, 2018, the University of Languages and International Studies – Vietnam National University, Hanoi (ULIS – VNU) organized the entrance examination to grade 10 of FLSS in 2018. To prepare for this examination, ULIS carried out many training activities for its staff.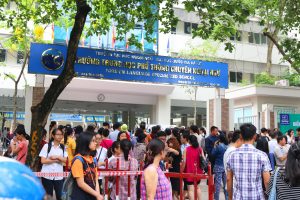 A large number of candidates and their family members gathered at examination areas very early.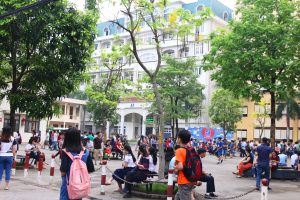 In this year's examination, FLSS received 5225 application forms. The number of candidates increased by more than a thousand in comparison with last year.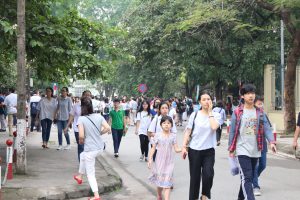 ULIS mobilized 512 staff to invigilate at 6 examination areas with 150 examination rooms.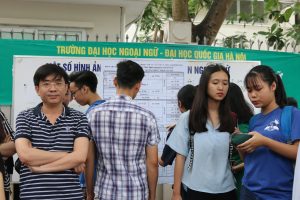 Despite having checked the information about examination rooms in advance, the candidates and their family members still arrived early to have a look at it again on some boards stuck with lists of candidates at examination areas.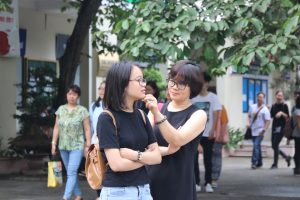 The parents gave careful recommendations to their children before they came into the examination rooms.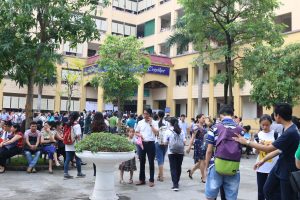 A2 was the area with the greatest number of candidates.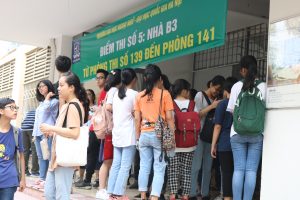 B3 examination area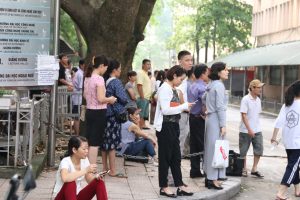 The parents could not hide the anxieties on their faces.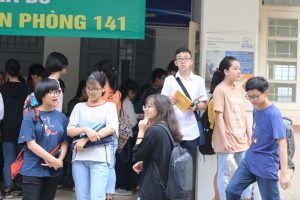 The candidates showed various kinds of feelings, from anxiety to nervousness and took time for revision.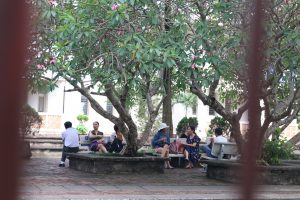 In the area of ULIS, there were a lot of public places so that the parents could rest and wait for their children.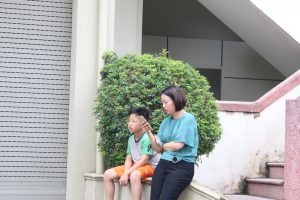 With the presence and encouragement of a candidate's younger brother, he or she would definitely try his or her best to complete the exams.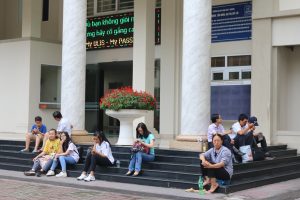 "Even if you are not the best, try your best."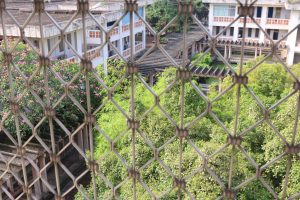 The combination of the nice weather and ULIS's tranquil yet colorful scenery might have help candidates stayed calmed and ready for the test.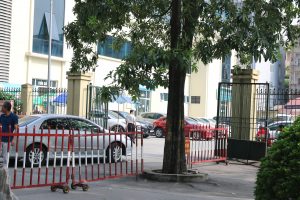 The pitch was used as a vehicle parking lot.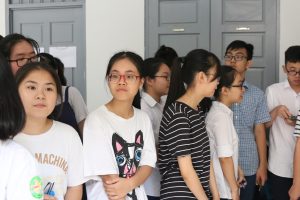 The atmosphere got "hotter" when it came closer to the examination time.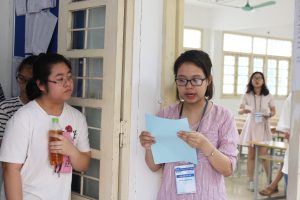 Invigilators called candidates to enter the examination room.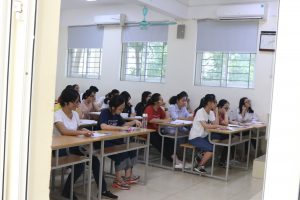 There are many candidates in the examination room. The number of absentees is very small.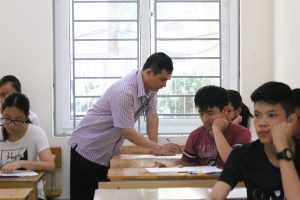 Instructing candidates to fill the personal information in the examination paper.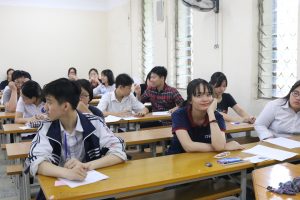 Recruitment method of FLSS in 2018-2019 continues to be competency assessment. Among the three tests, Foreign Language; the mixed test of Mathematics and Natural Sciences and the mixed test of Literacy and Social Sciences are graded respectively by the coefficient by 2, 1 and 1.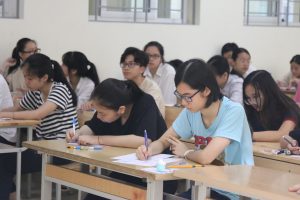 At the foreign language proficiency test, candidates took the test in English (multiple-choice and constructed-response) for 120 minutes. In the tests of Russian, French, Chinese, German, Japanese and Korean languages, after the constructed-response test, the candidates will have to answer directly questions of the judges. The exam only took place in a single day.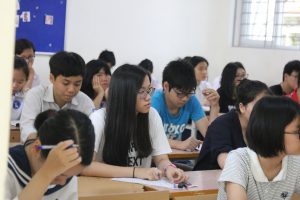 The enrollment quota for FLSS this year is 380 honor students and 80 mainstream ones.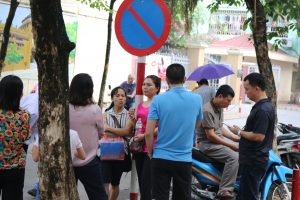 Parents discussed and reviewed the list when their children entered the examination rooms.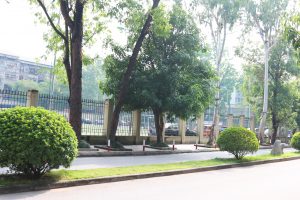 ULIS's campus became quiet after the examination started.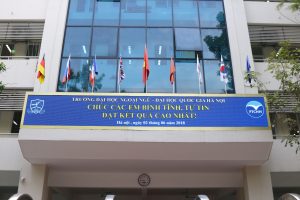 Wish candidates the best of luck and see you on the admission day!