UAE Embassy's representatives give lecture at ULIS
On November 8th, 2019, ULIS – VNU in cooperation with UAE Embassy to organize a lecture on "Famous museums of the UAE".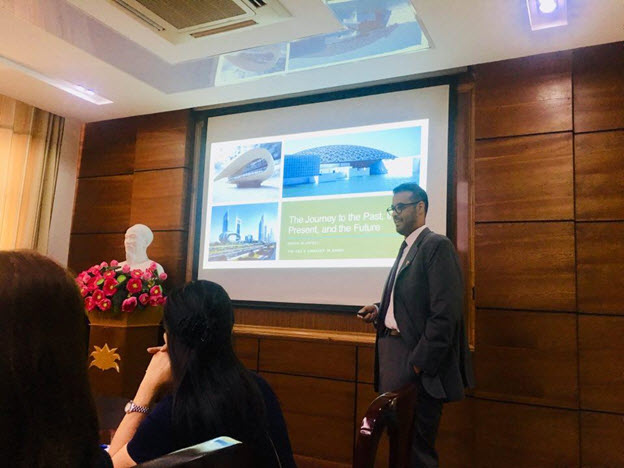 The lecture was attended by Mr. Saeed Hamad AlGhfeli – Deputy Ambassador, Mr. Ezzat Abdulwaheed – In charge of political and economic affairs, Mr. Nguyen Tuan Anh – Communications Manager, and other staff of the Embassy. On the side of ULIS, Vice President Ngo Minh Thuy, Ms. Pham Thi Thuy Van – Deputy Head of the Division of Arabic Language & Culture, lecturers and students of the Division attended the lecture.
At the lecture, Deputy Ambassador Saeed Hamad AlGhfeli provided students of the Division with a lot of useful information related to famous museums in the UAE such as Etihad Museum, Louvre, Future, etc.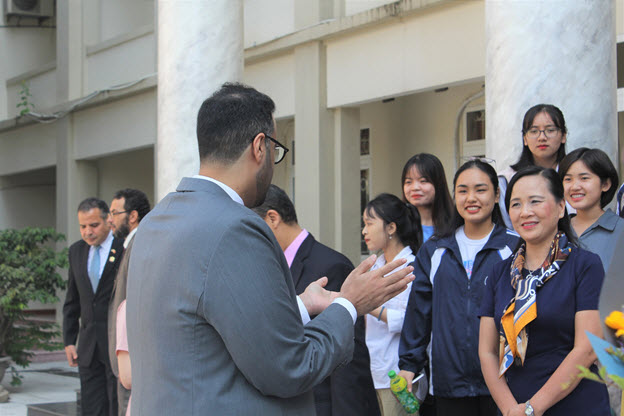 Also at the meeting, the students of the Division raised a lot of interesting questions about the country and culture of the UAE. This was a good opportunity for them to exchange and learn new knowledge.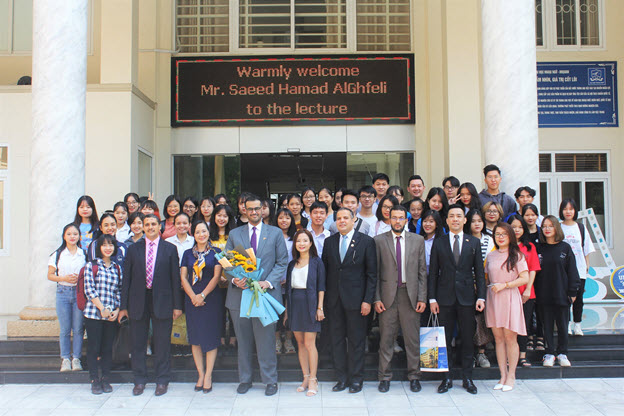 At the end of the lecture, Vice President Ngo Minh Thuy presented flowers and thanked the UAE Deputy Ambassador. She expressed her desire to organize more joint-activities between the Embassy and the University.