ULIS publicized the new website
Currently, most information systems are based on the Internet platform. Therefore, websites have ever-more significant effects on the social awareness of the image, value and potentiality of each university. It is also the reason why ULIS has soon built up its website.
After having used the old website for a long time, the university has recognized the importance of creating a new website to update technology. To meet the requirement of the information technology era, enhance the quality of information transmission and promote the effectiveness of communication, the university has decided to create a new website with more appealing interface and optimal features.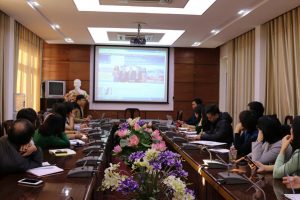 On January 1st, 2017, ULIS-VNU officially publicized the new website at the link: ulis.vnu.edu.vn. After a long time of researching, Board of Management, the staff of Center for Information Technology, Communication and Learning Resources together with related units created a modern website, efficiently providing information about ULIS as well as optimizing the interaction with users.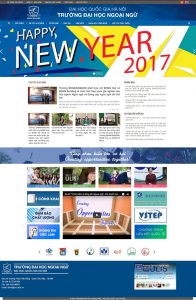 Coupled with 18 other websites of attached units, the official new website would efficiently popularize the image of the university and support the works of management, organization and administration as well as training and scientific research.
For the time to come, the new website will be efficiently applied in communication to satisfy readers.