UMS Preliminary Ceremony for first semester of 2020-2021 school year
On January 18th, 2021, UMS held a Preliminary Ceremony for the first semester of the 2020-2021 school year.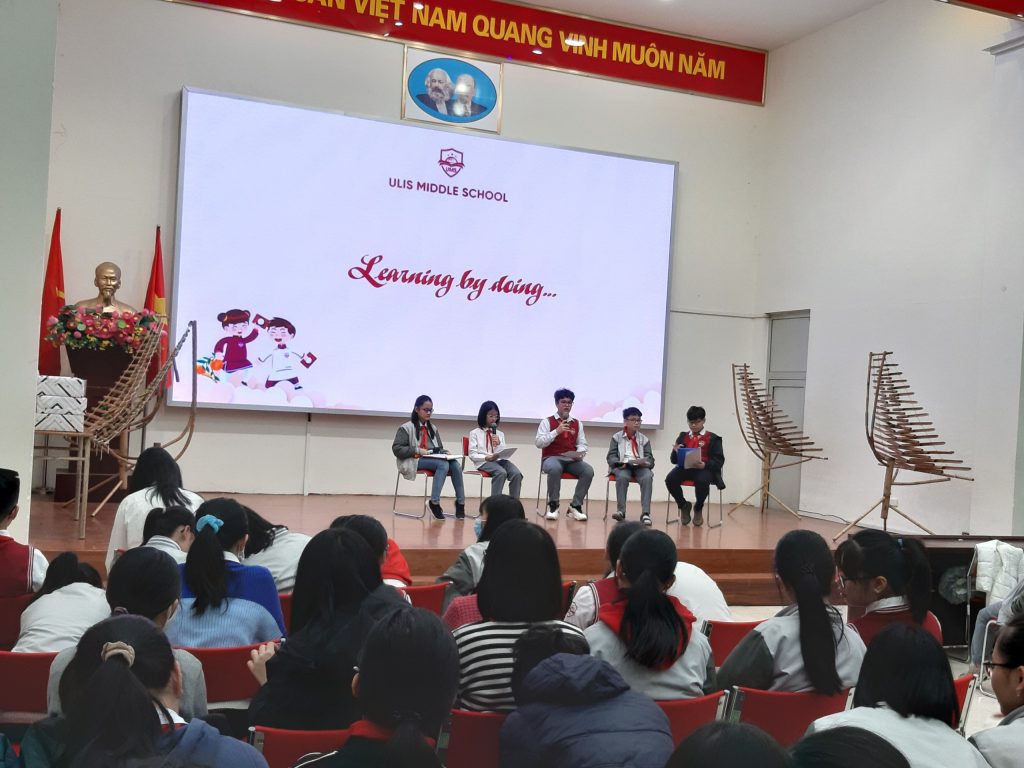 Opening the ceremony was the bamboo flute concert repertoire with the song "Spring Butterfly" performed by the 6th grade students, the new UMS members.
The highlight of this ceremony compared to other preliminary ceremonies is its unique way of organization. The ceremony took the form of a seminar with speakers who are outstanding students, discuss the situation of the first semester. Many excellent performances were also performed by UMS students, which brought both formality and excitement for the ceremony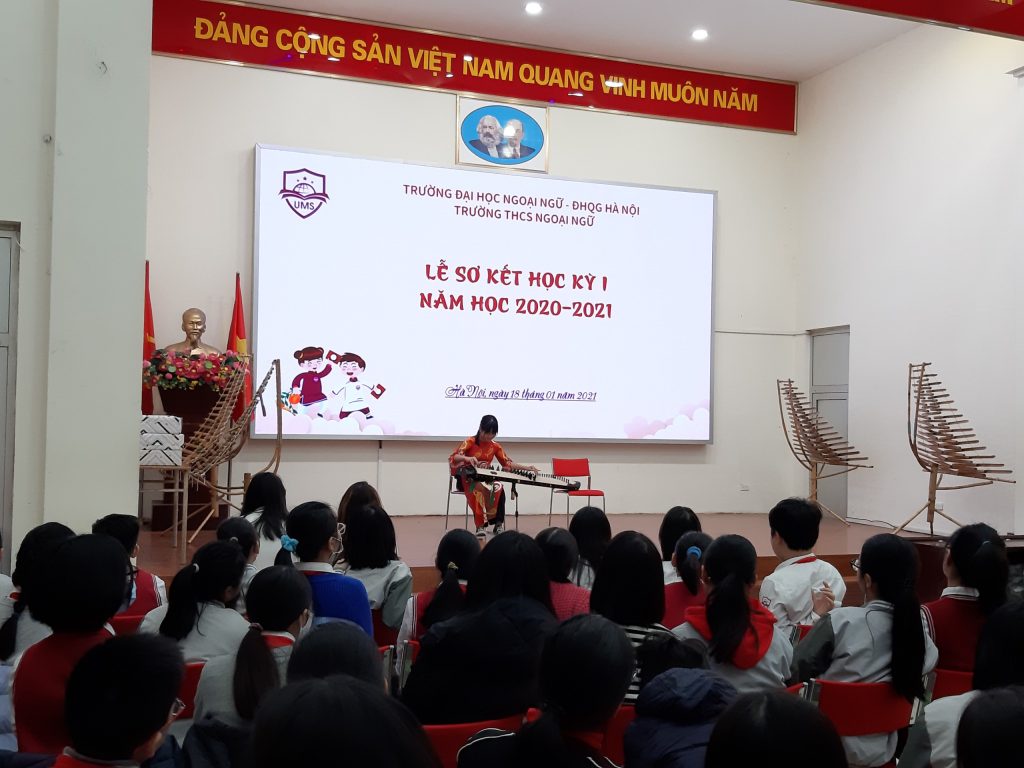 Recognizing the contributions of all classes in the last semester, Mr. Nguyen Phu Chien – Principal of the school awarded prizes to all the classes.