A new perspective on career orientation: Positioning yourself – Creating opportunities
On October 18th, 2021, ULIS – VNU held a career orientation seminar for 3rd and 4th-year students.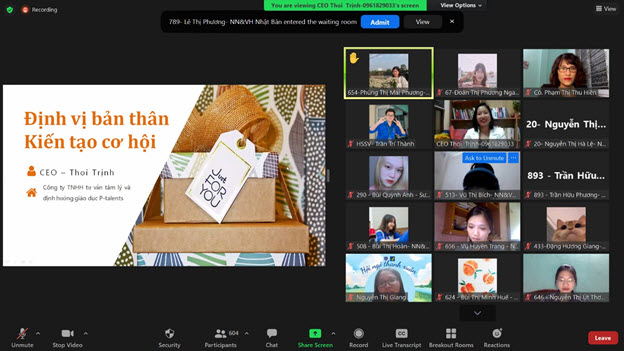 The sharing session attracted nearly 700 3rd and 4th-year students with the desire to learn more about career orientation as well as future job opportunities.
Ms. Trinh Thi Thoi, Training Director of P-Talents Psychological Consulting and Educational Orientation Co., Ltd was the speaker of the session.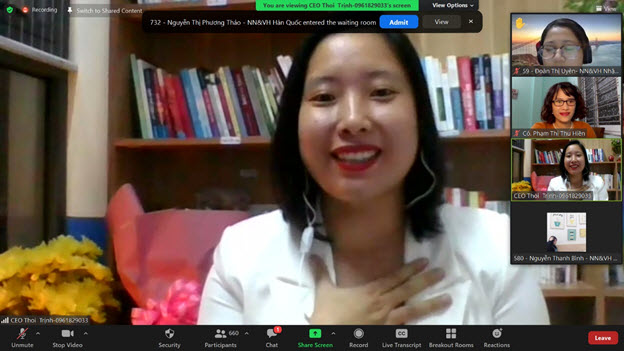 At the session, the students had a chance to explore what kind of environment they want to work in in the future; identify the advantages and disadvantages of each working environment, then have specific plans and goals to orient themselves in the future.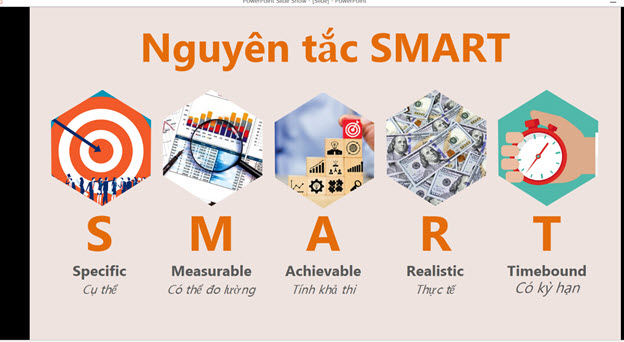 The students also expressed their desire to take part in more exchange programs on future career topics.