"Let's Explore the Arab World" program for new students held
On October 16th, 2021, the exchange program "Let's explore the Arab world" organized by the Department of Arabic Language and Culture successfully took place via the Zoom platform.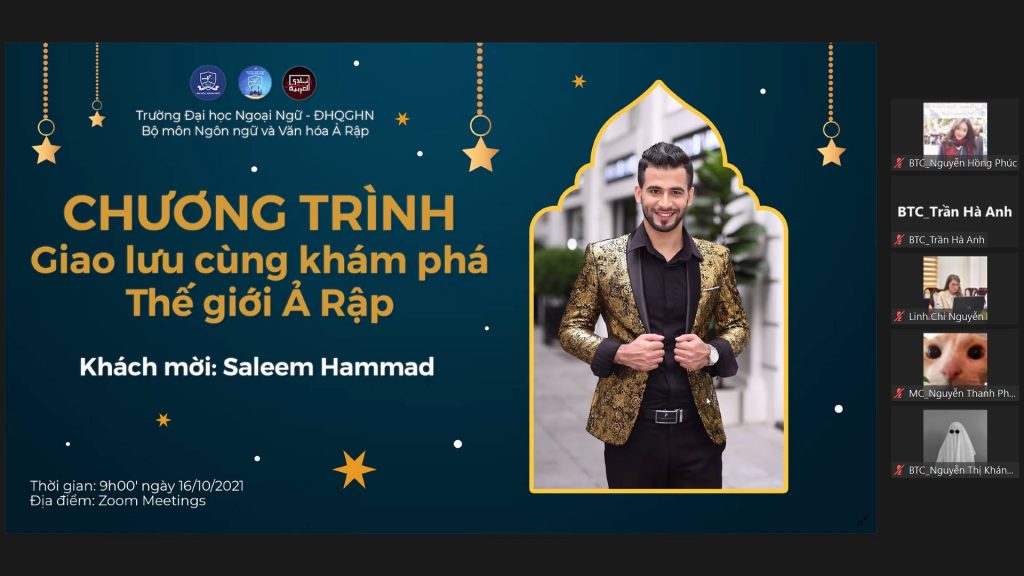 The program has the participation of Mr. Saleem Hammad – an extremely handsome and talented guest from Palestine.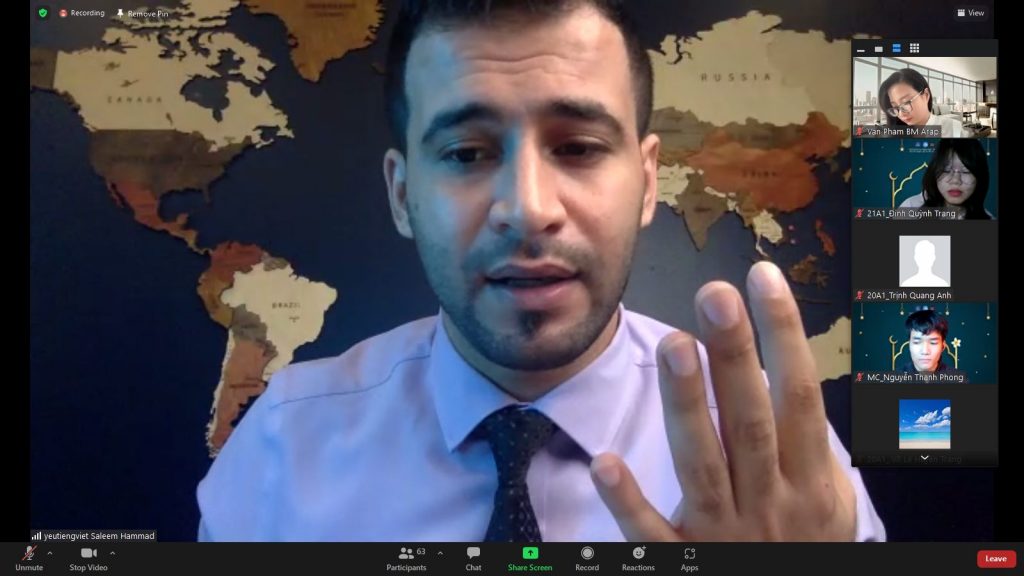 To celebrate Mr. Saleem's special appearance, ULIS Arabic Club gave him a gift that was the musical performance "Hello Vietnam".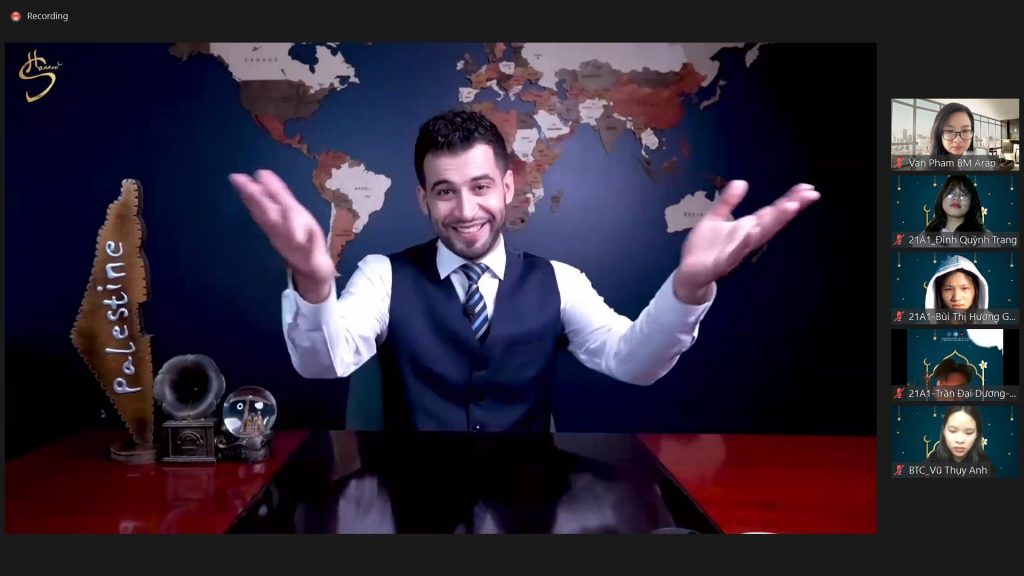 Saleem had interesting sharing about life from his own personal experiences. Besides, he also helped students answer questions and about methods of learning a new language, culture of countries in the Arab world, career prospects, etc.