Borussia Dortmund football club exchange with more than 130 students at ULIS
On November 29th, 2022, at ULIS-VNU campus took place a football exchange program between Borussia Dortmund Football Club and schools under the PASCH initiative (Schools: Future Partners).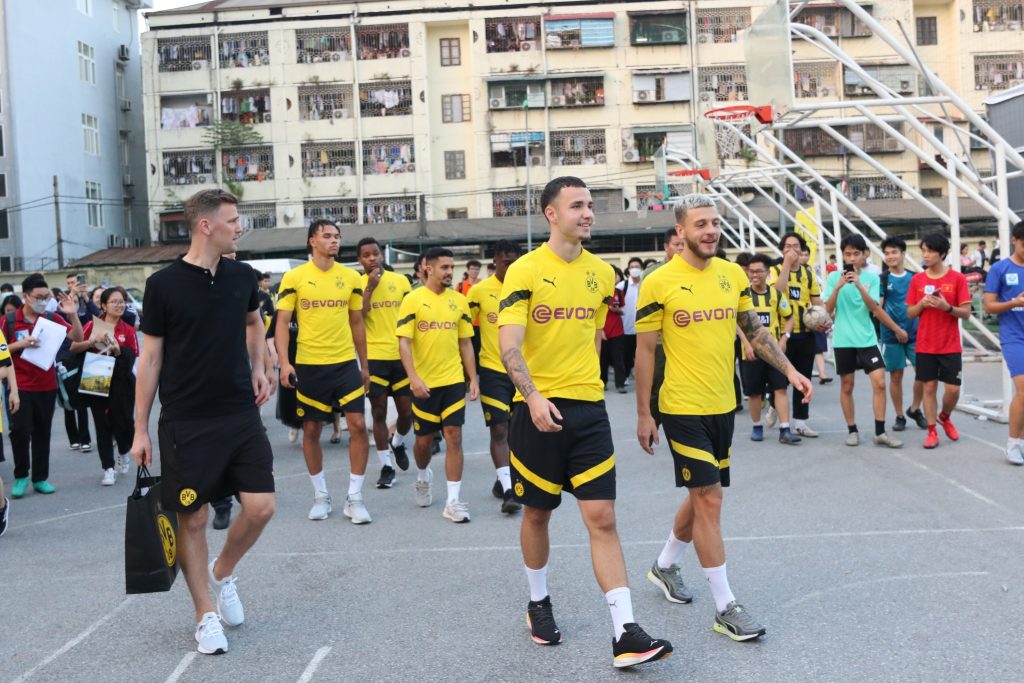 During the program, two team's fitness and nutrition coaches gave a presentation on "Football training and nutrition on match day". The sharing of professional knowledge about football and sports nutrition made the students very interested.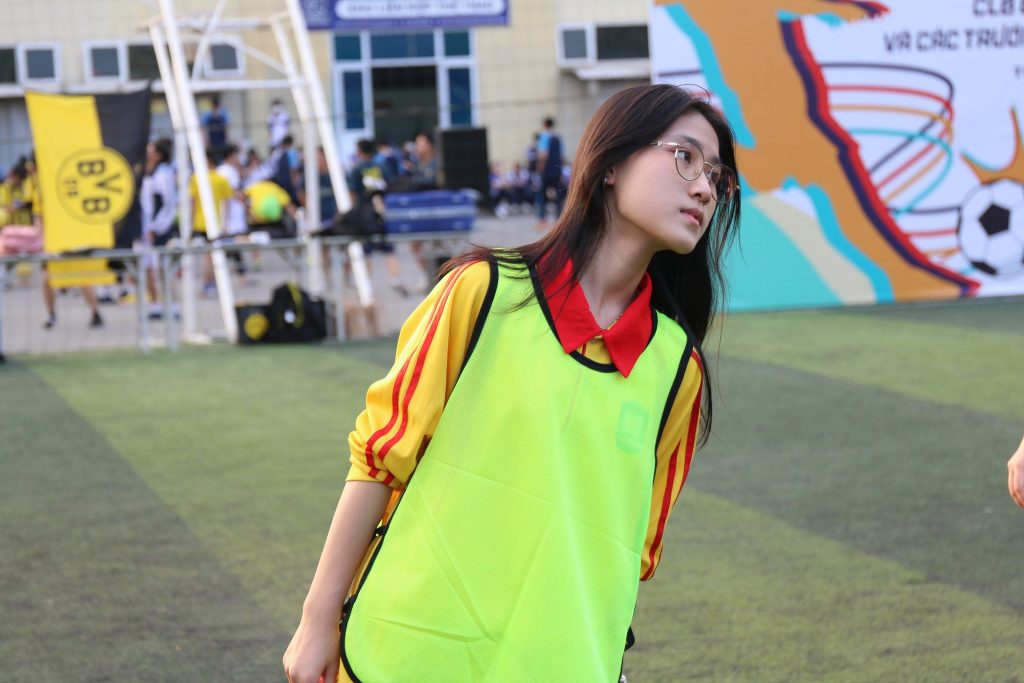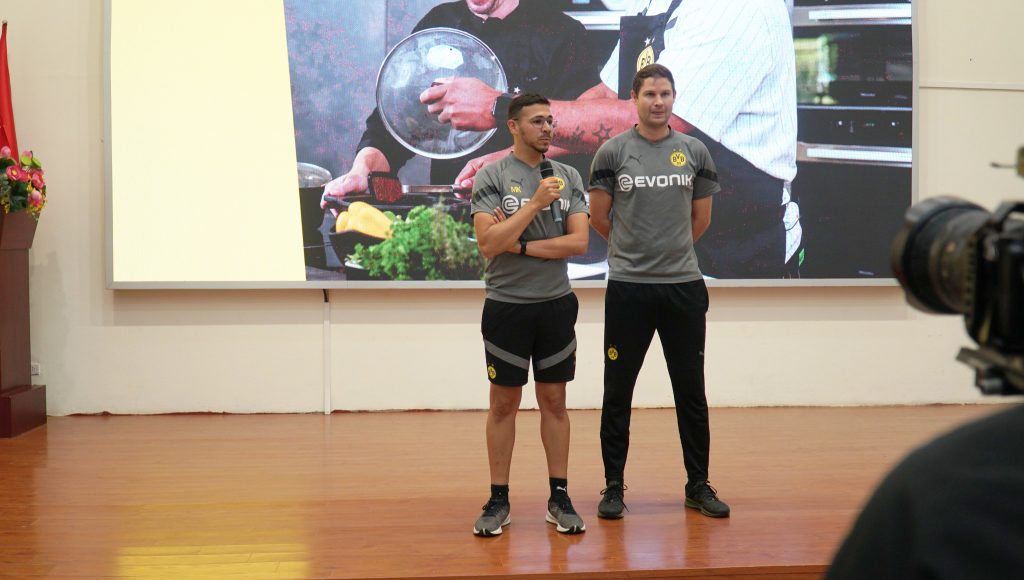 Particularly, the students had the opportunity to be instructed on how to move and play football properly with the coaches. After that, the students also exchanged, asked for autographs and took pictures with the team's players, including Can Özkan, Nnamdi Collins, Jayden Braaf, Falko Michel, Lion Semic and Samuel Bamba.