Briefing of April 2022
On April 13th, 2022, ULIS – VNU successfully held a briefing of April 2022, hosted by Dr. Do Tuan Minh – ULIS President.
The briefing was attended by Dr. Do Tuan Minh – ULIS President, Assoc. Prof. Dr. Lam Quang Dong, Assoc. Prof. Dr. Ha Le Kim Anh and Dr. Nguyen Xuan Long – ULIS Vice Presidents; Chairman of ULIS Trade Union; Directors of offices; Directors of centers; FLSS Principal; UMS Principal; Dean of the Faculty of Graduate Studies and Dean of the Faculty of Language Education and Professional Development.
At the briefing, Director of the Personnel Organization Office Duong Quynh Hoa, read the decision to appoint Dr. Tran Thi Hoang Anh the position of Deputy Director of the Office of Science & Technology, and the decision to appoint Dr. Le Thi Bich Thuy the position of Dean of the Faculty of German Language & Culture.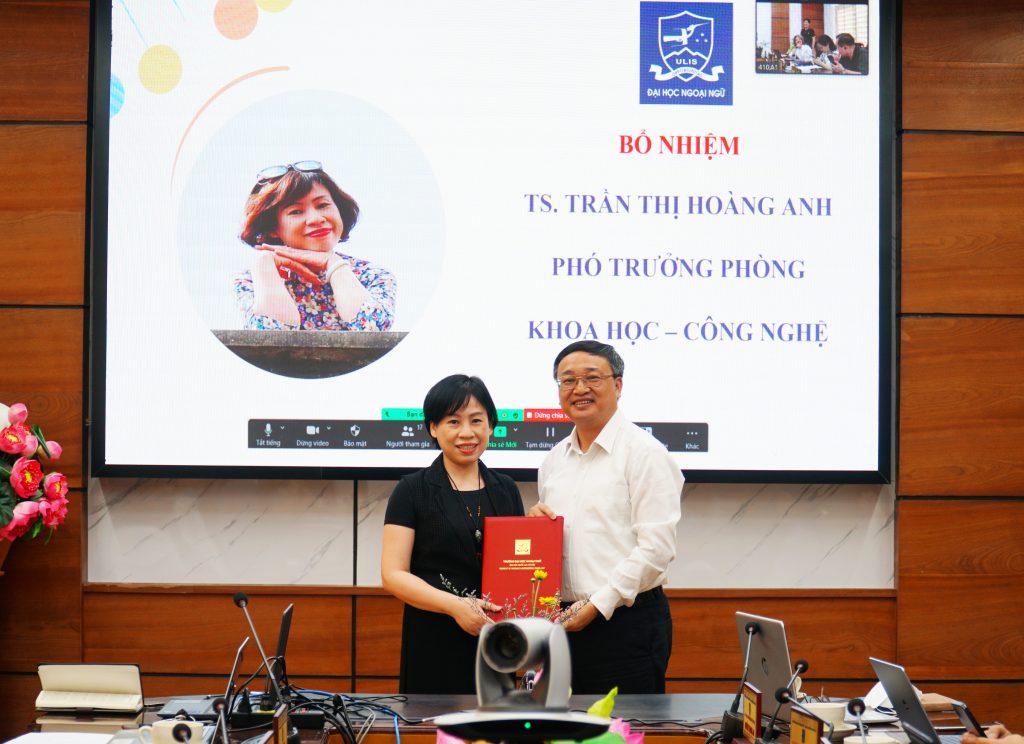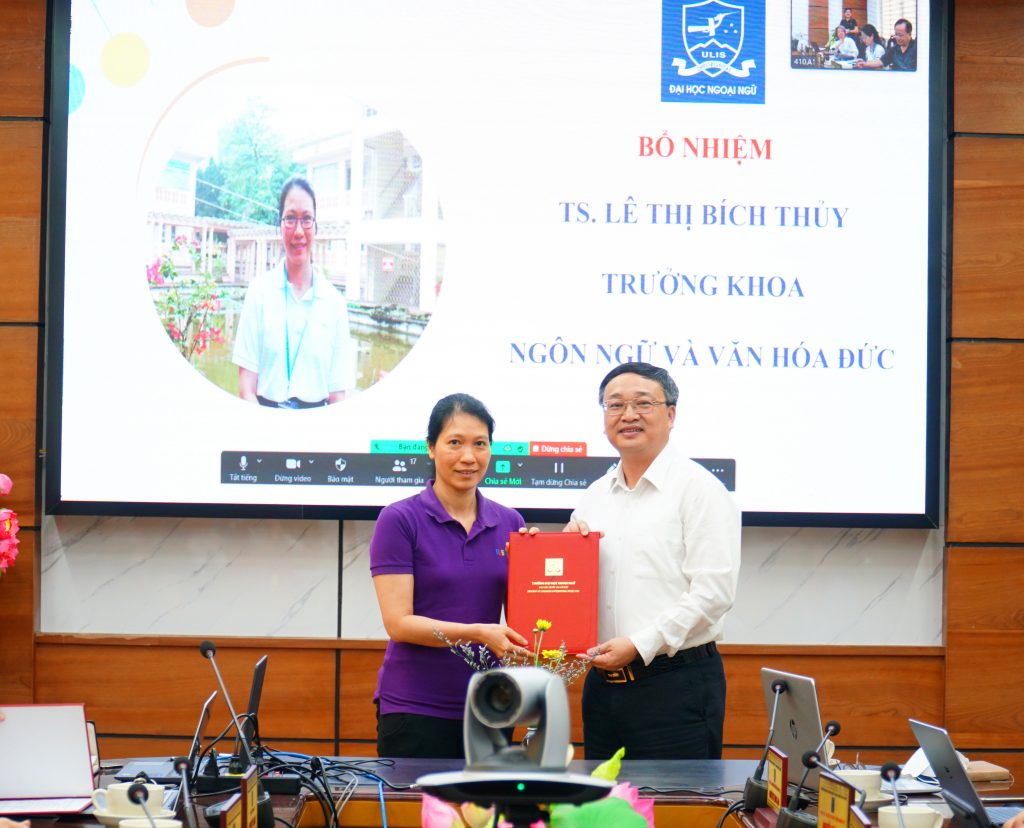 At the meeting, President Do Tuan Minh highly appreciated the efforts of all departments in implementing their tasks in March. Meanwhile, he expected the departments to continue to fulfill the targets and tasks in April.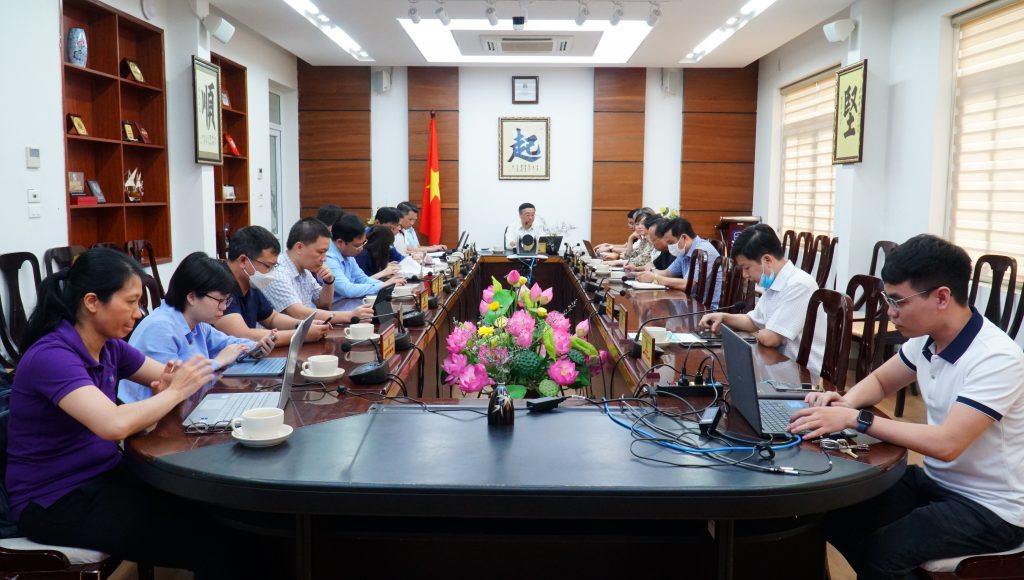 Activities of the University in the past month:
Organized Communities of Pratice's Leader Conference;
Organized ULIS Alumni Network Conference in 2022;
Organized meeting with key staff of the Youth Union – Association in the academic year 2021-2022;
Organized the 3rd course in foreign language pedagogy.
Key tasks in April 2022:
Organize the UNC2022;
Complete the first round of graduate enrollment in 2022;
Implement trade union activities;
Organize the networking day in Hoa Lac.