Briefing of the first quarter in 2023 held
On March 15th, 2023, ULIS – VNU held a briefing on tasks of the first quarter in 2023. Dr. Do Tuan Minh, ULIS President chaired the briefing. The briefing was also attended by Chairman of the Trade Union, Secretary of the Youth Union, representatives of departments of the University.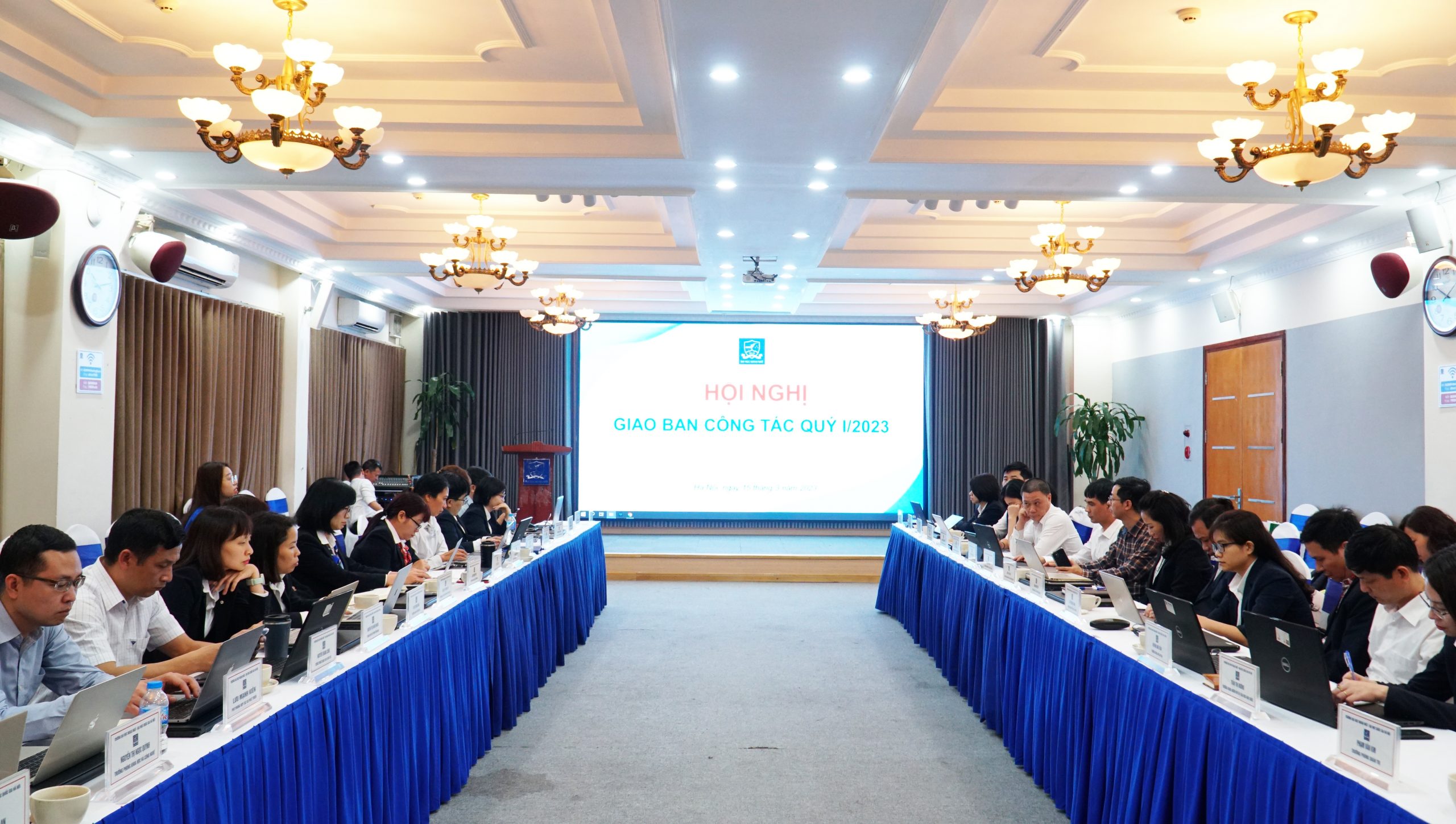 At the briefing, Director of the Personnel Organization Office Duong Quynh Hoa, read the decision to appoint Ms. Nguyen Quynh Hoa the position of Deputy director of the Academic Affairs Office.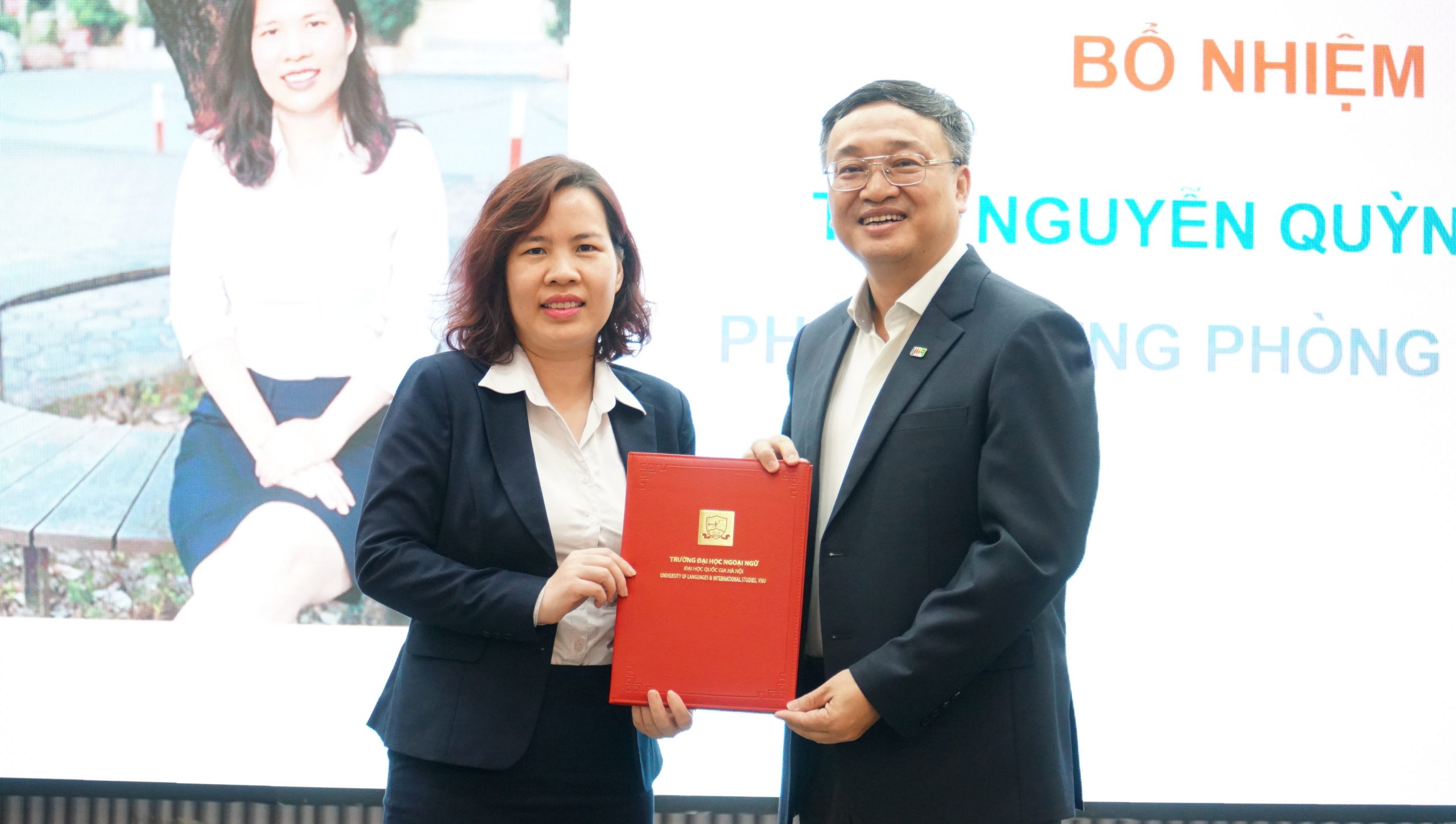 At the meeting, the President presented special awards to outstanding individuals and collectives including students of the University in the past quarter.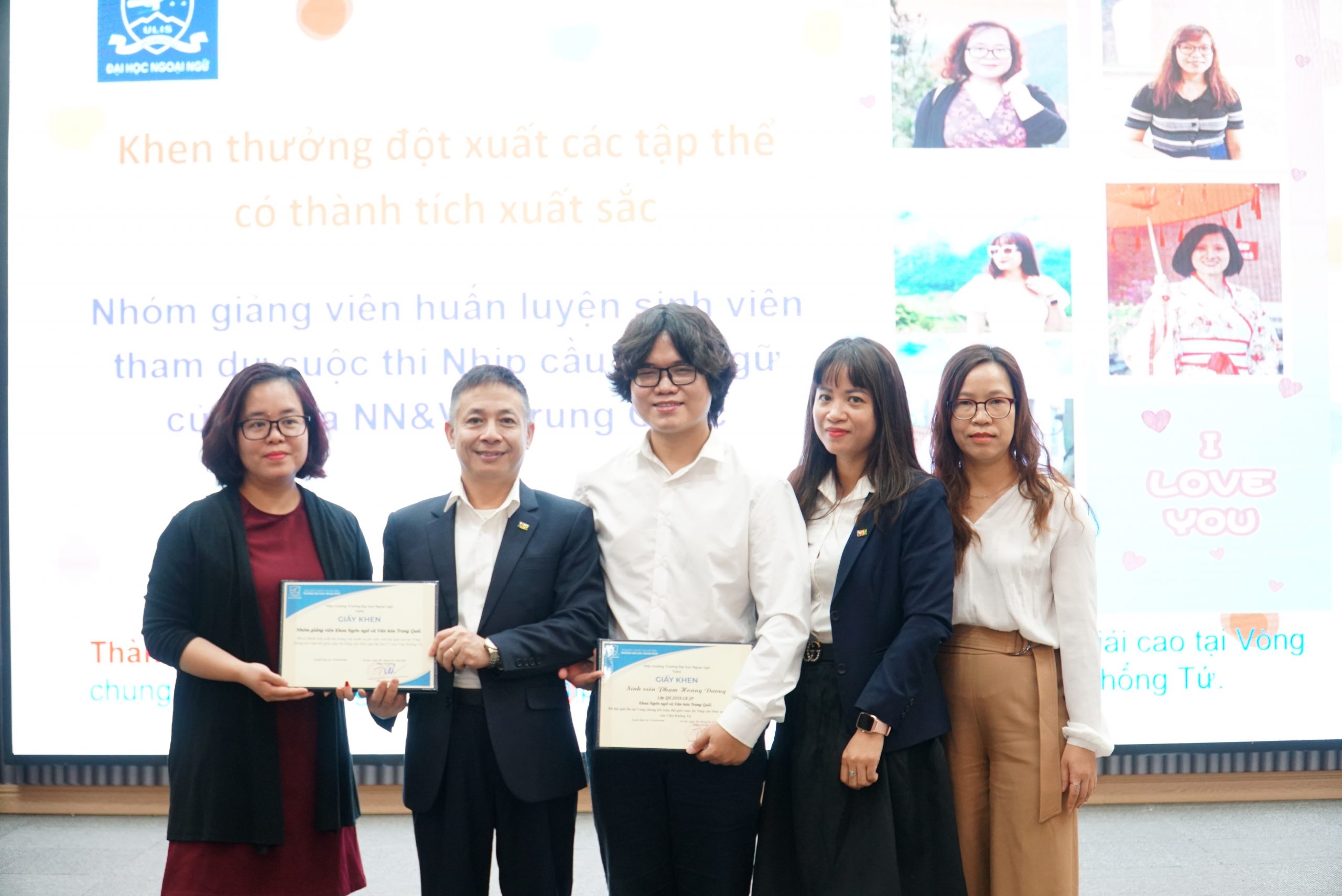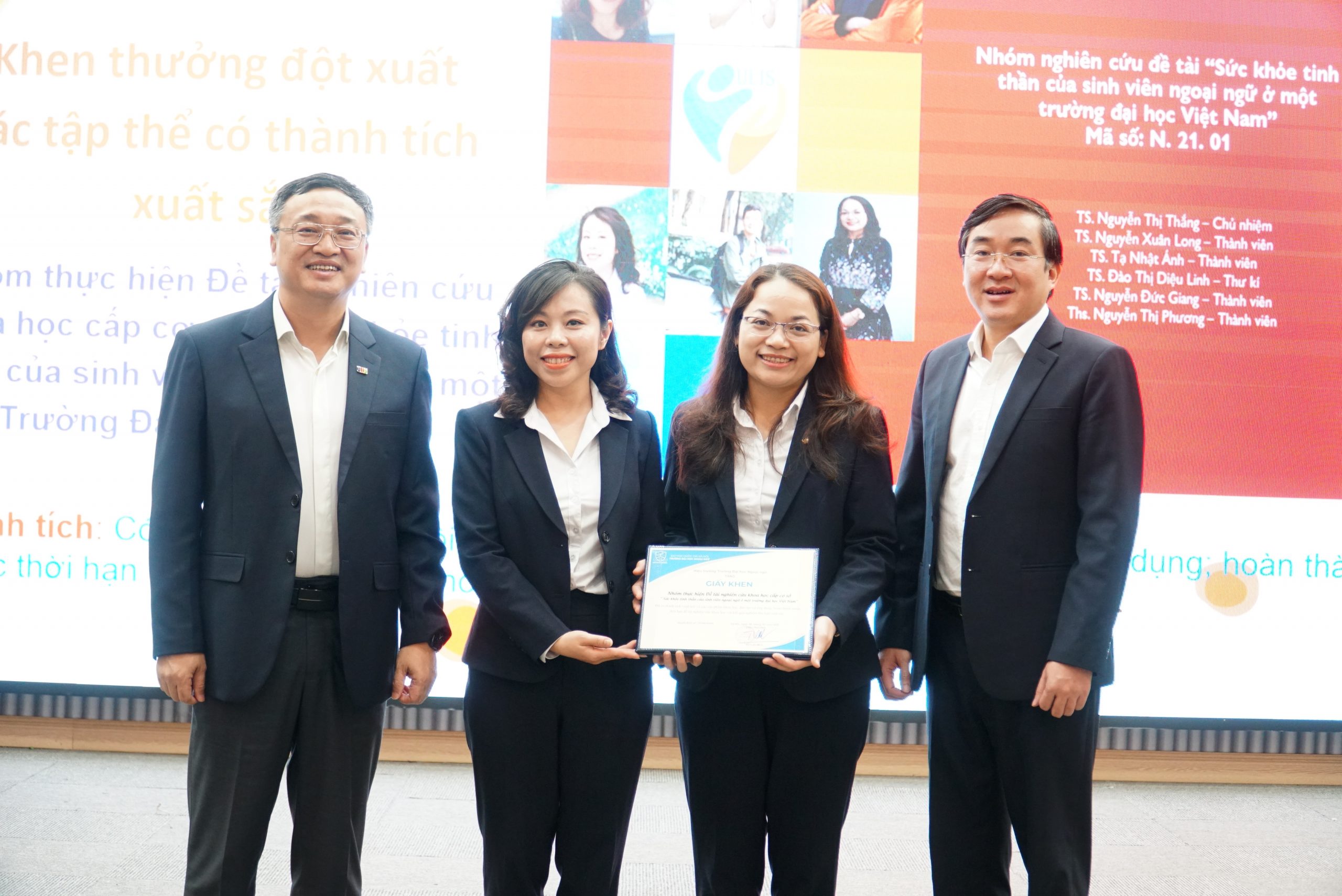 Delivering his speech at the briefing, President Do Tuan Minh highly appreciated the efforts of all the departments in completing their tasks in the first quarter of 2023 with outstanding achievements.
Reports on the performance in the first quarter of 2023 and the plan for the second quarter of 2023 and reports on the implementation of working and training regulations were delivered at the briefing.
Prominent results in the first quarter of 2023:
Well-organized the VNU Olympic examination in foreign languages, develop communication plans for entrance exams at all levels;
Developd a detailed plan to organize the main day of UNC2023 (April 24th, 2023);
Completed the external assessment of the training programs in language majors: French, Chinese, Japanese, Korean and FLSS;
Successfully organized the cultural event "ULIS Village Festival 2023" on the occasion of the 73rd anniversary of Vietnamese students (January 9, 2023); celebrated the Lunar New Year 2023.
Crucial tasks in the second quarter of 2023:
To organize UNC2023's main day;
Actively deploy communication tasks of training programs at all levels.