Commencement for more than 700 graduates of QH.2018 cohort
With meaningful wishes and gratitude, the commencement for the QH.2018 cohort of the University of Languages and International Studies – Vietnam National University, Hanoi spread a lot of warm feelings.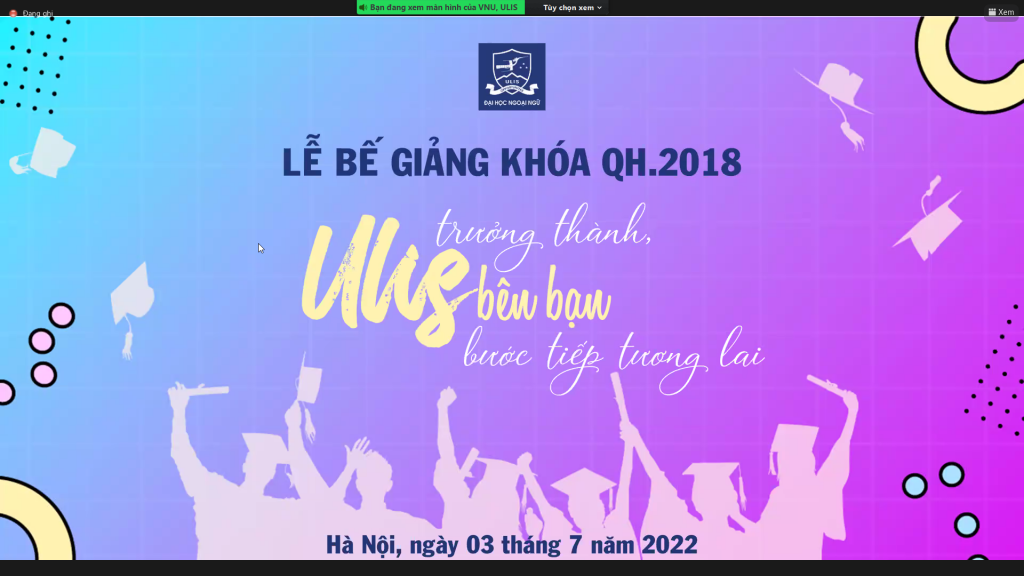 On July 3rd-4th, 2022, ULIS-VNU held a commencement for students of the QH.2018 cohort.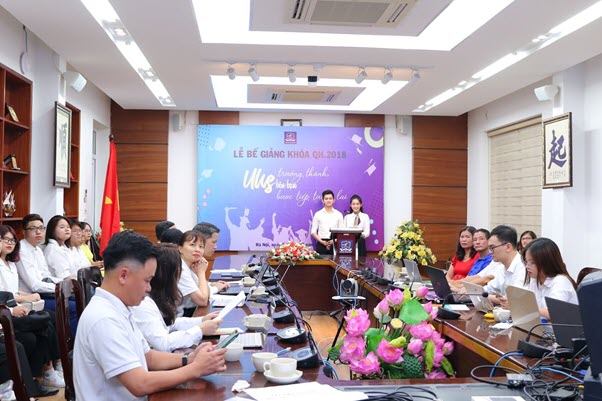 At the ceremony, Director of Academic Affairs Office Nguyen Thuy Lan read the graduation recognition decision for 781 students of the QH.2018 cohort and the decision to reward the best students of the whole cohort.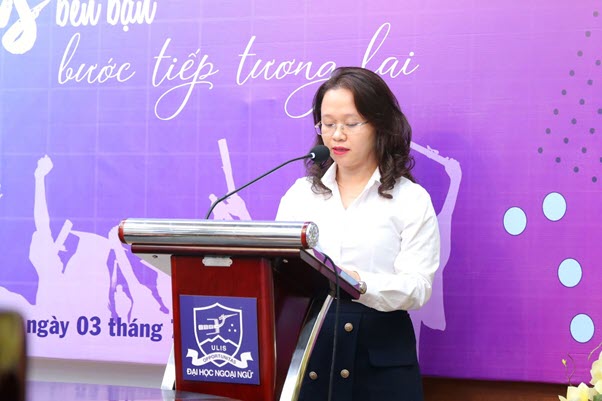 Extending his graduation congratulations to the students, President Do Tuan Minh expressed his pride when witnessing the whole journey of the students at ULIS over the past 4 years.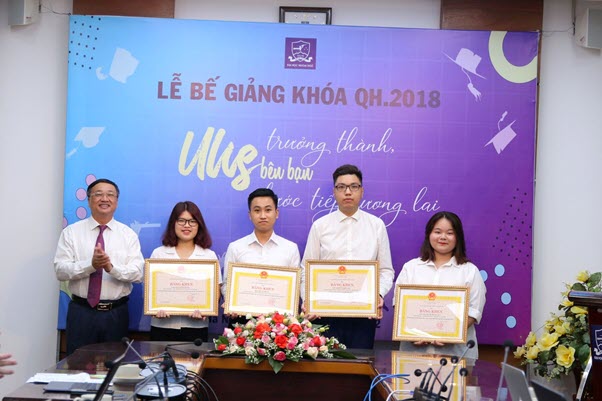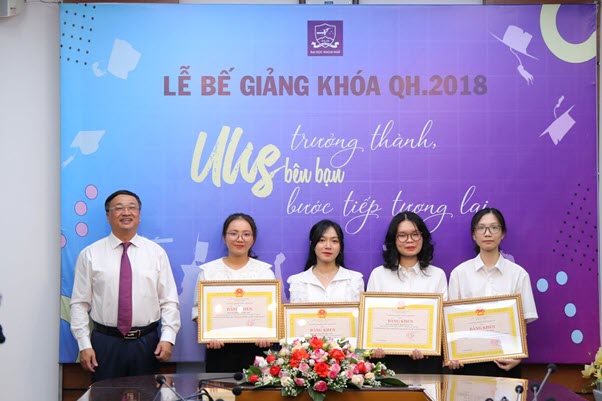 At the graduation ceremony, a special guest appeared, this was also a surprise gift for students of the QH.2018 cohort, that was the famous singer Vu.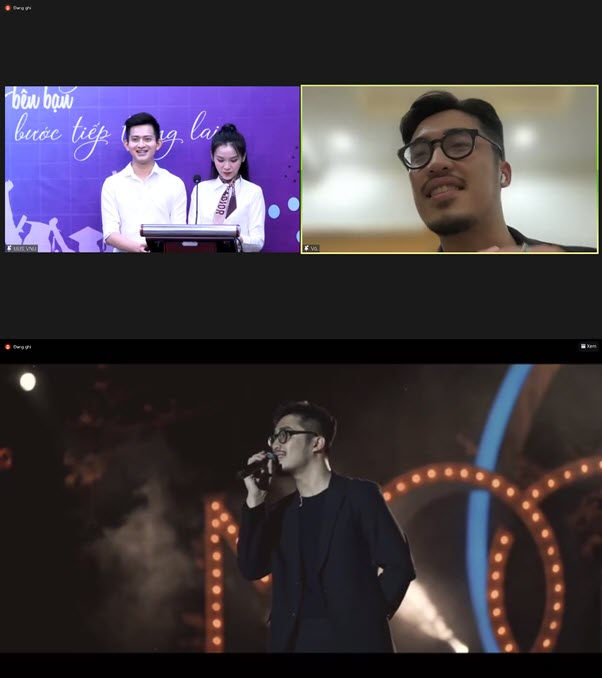 On July 4th, 2022, the degree award ceremony was solemnly held at Vu Dinh Lien Hall. President Do Tuan Minh and two Vice Presidents – Mr. Lam Quang Dong and Mr. Nguyen Xuan Long directly presented on stage to cheer and present degrees to 781 new graduates this time. At the same time, the students all received gift bags, including cards with meaningful wishes written by ULIS teachers.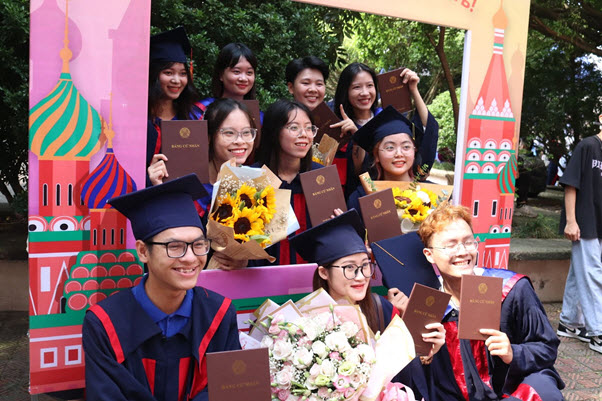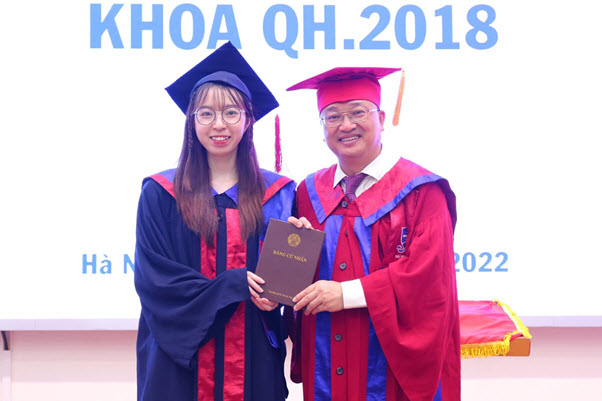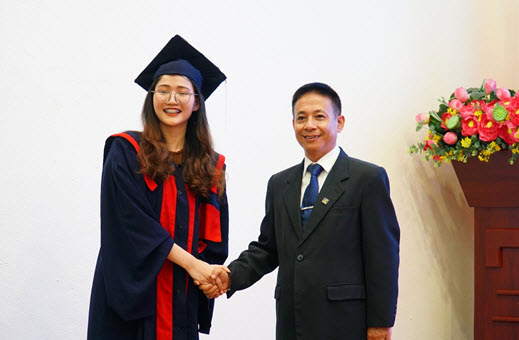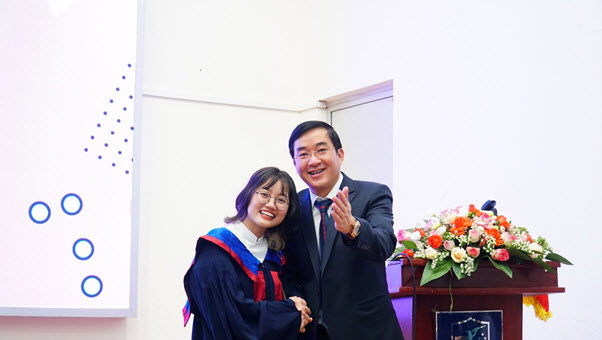 After finishing the award ceremony at Vu Dinh Lien Hall, the new graduates moved to other places to celebrate their graduation with friends and teachers.