Connecting Day 2022 in Hoa Lac: Study Hard, Play Hard and Connect with Love
On April 21st, 2022, ULIS-VNU in collaboration with the Center for Defense and Security Education-VNU, the Center for Physical Education-VNU held the Connecting Day 2022 for more than 1,300 students studying in Hoa Lac.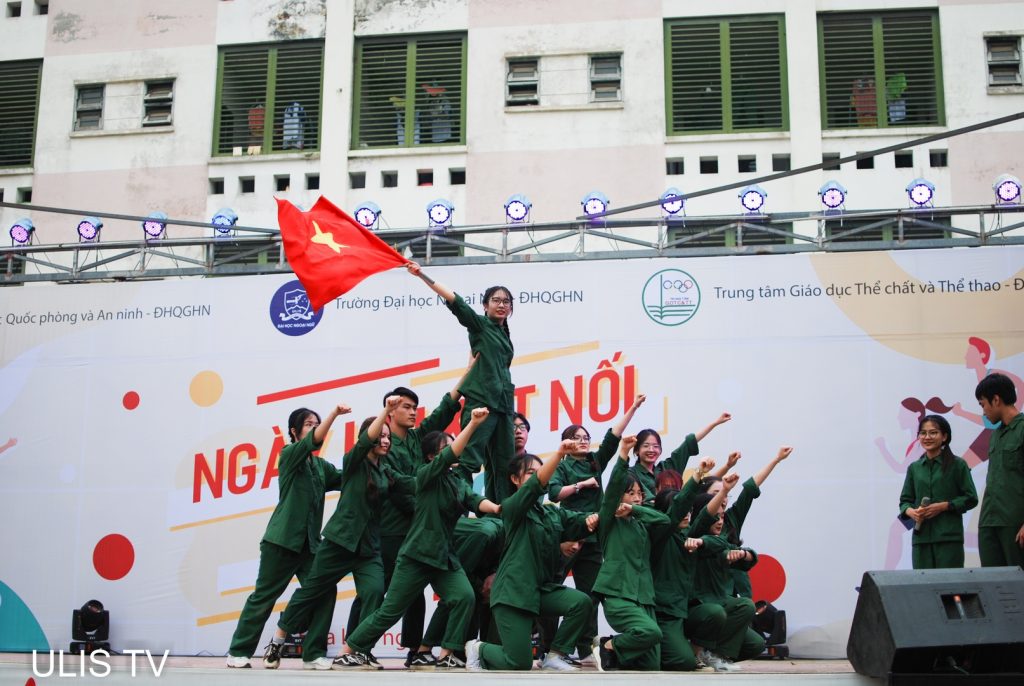 With the slogan "Study hard, Play hard, Connect with love", the festival wishes to promote the spirit of solidarity, learning and health training of the students. More importantly, this is also a great opportunity to connect teachers and students.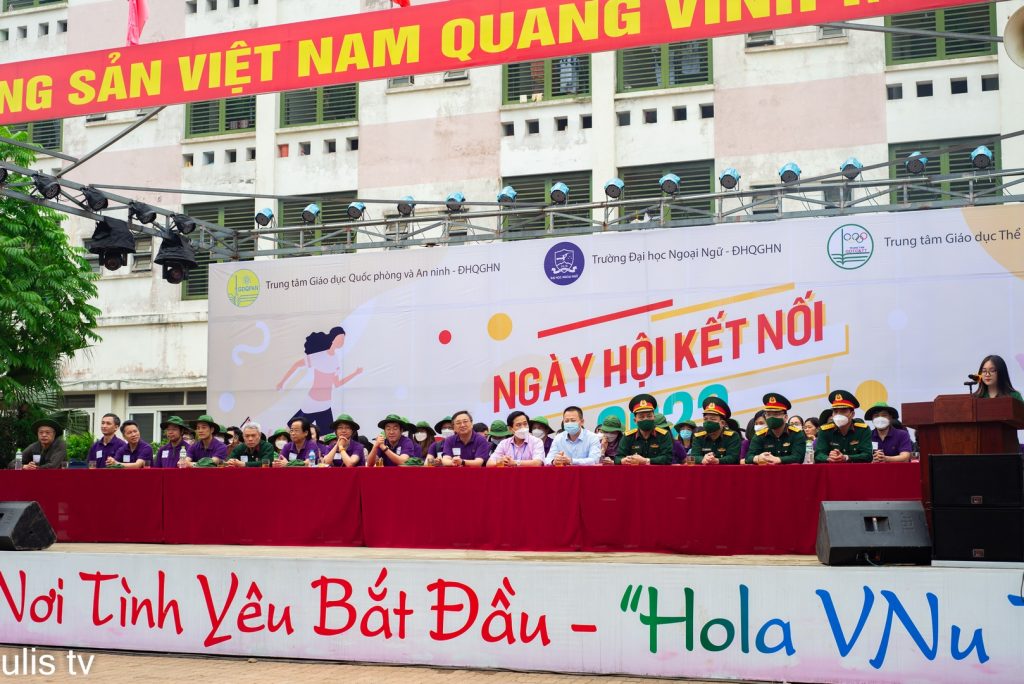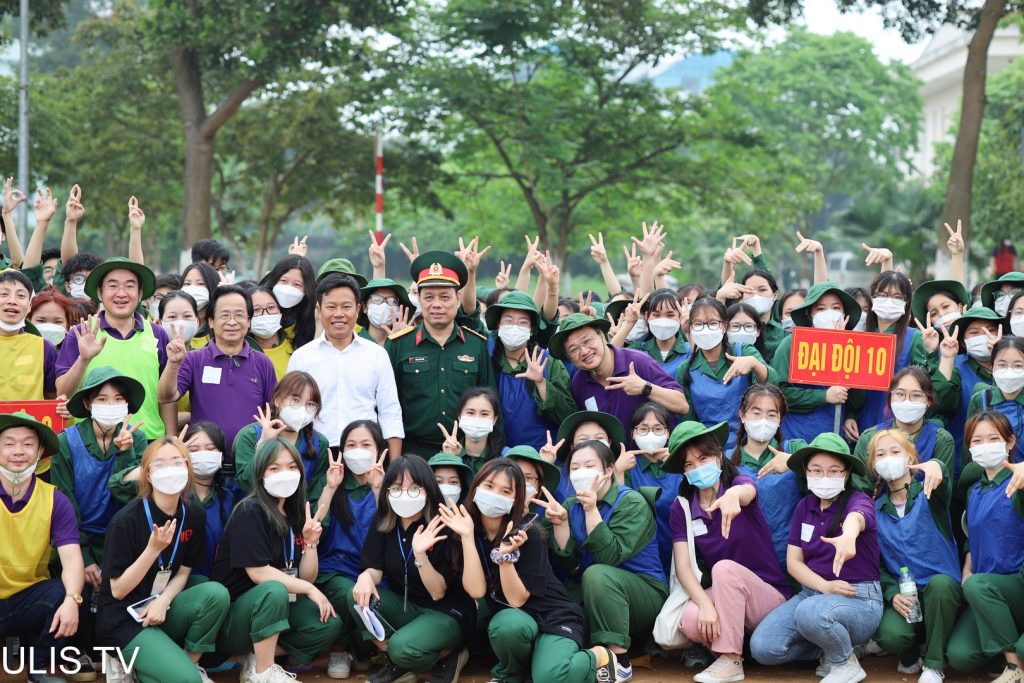 Delivering his speech at the opening ceremony, President Do Tuan Minh extended his greetings to teachers and students. After a month of studying at "Hola Resort", the President believed that ULIS students would grow up and have many memorable experiences with the spirit of a true soldier.
In one day, 10 groups and 100 teachers from 3 units participated in 3 exciting activities.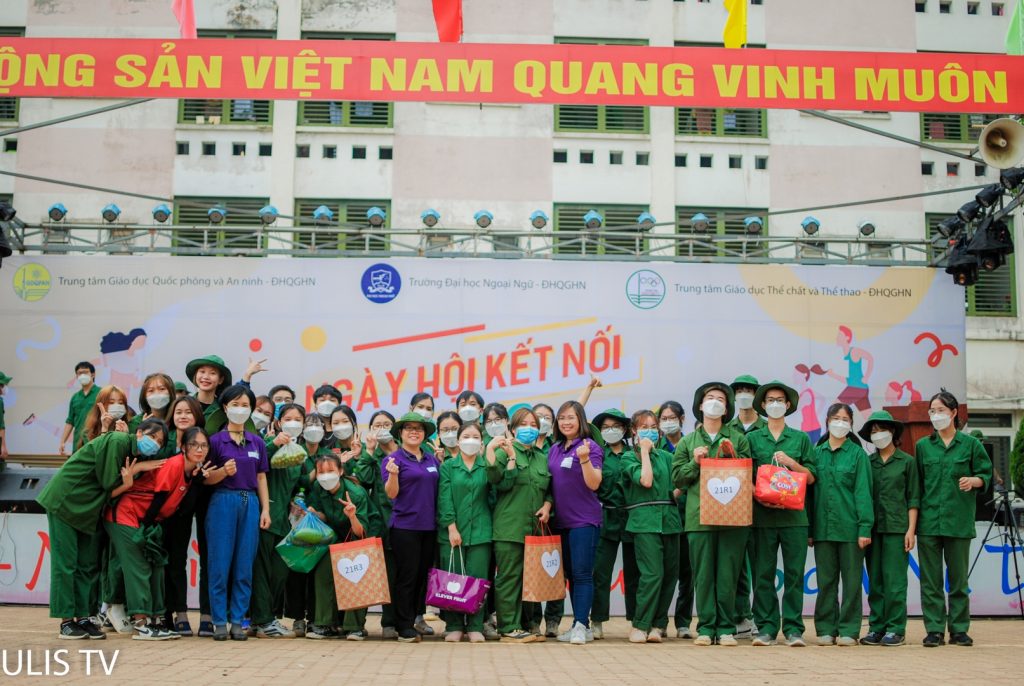 Thereby, ULIS first-year students have shown that after 30 days of study and practice, they have not only become braver and more resilient, but also become warriors of manners, discipline, and leaders. The teachers also enthusiastically participated and mingled with the youth through the games and exchanges.