Cooperation with EHLE Academy, Japan promoted
On May 16th, 2022, ULIS – VNU held a meeting with Mr. Hasegawa Keiichi – Chairman of EHLE Academy Council (Japan).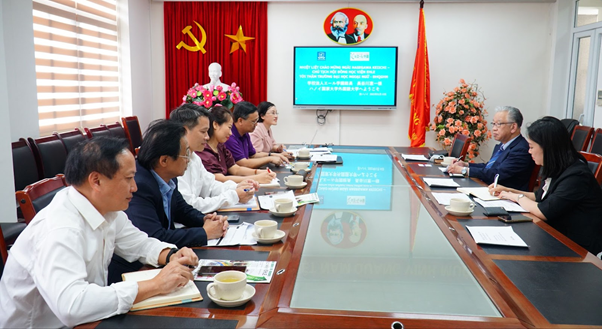 At the meeting, President Do Tuan Minh shared "ULIS is very happy because it can welcome and work with EHLE delegates again after more than 2 years".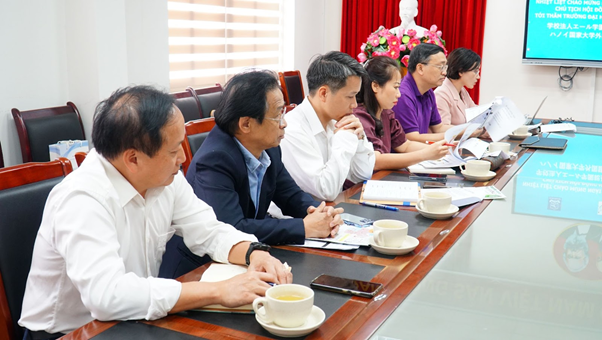 EHLE Academy Council President Hasegawa Keiichi thanked President Do Tuan Minh, and said "In the near future, EHLE Academy hopes to be able to cooperate with ULIS to organize short-term programs with 2 courses (Conversation Course and Grammar Course) for students of the Faculty of Japanese Language and Culture".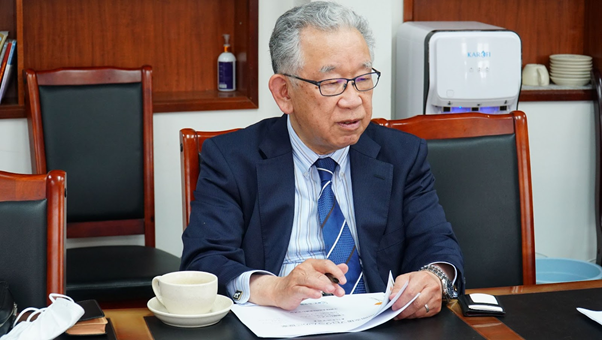 Following the meeting, President Do Tuan Minh and President of the EHLE Academy Council Hasegawa Keiichi had a more detailed discussion about the cooperation between the two sides, especially the new cooperation proposals and many other related issues.