Hannah Pautler – USA: I hope to keep in contact with ULIS students when I return home.
My name is Hannah Pautler, I'm 20 years old and I live in Boston, Massachusetts, USA with my family but I go to school in Cedar Rapids, Iowa at Coe College. I love to travel and meet new people, I would say that I've always had an idea that I would study abroad at some point in my college career.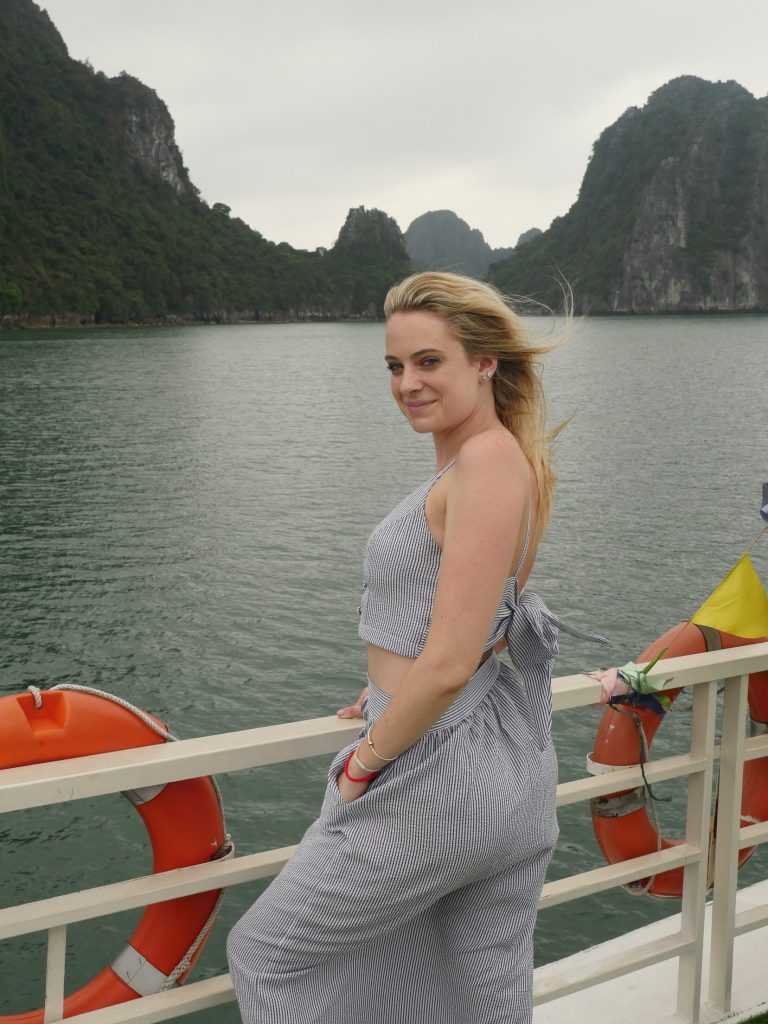 Fortunately, Coe College offered a spring semester Asia Term, where a group of students and two professors would travel to Taiwan, Thailand, Cambodia and Vietnam, studying language, history and culture. In Thailand I studied at Chiang Mai University for a month, and then we came to ULIS in Hanoi, Vietnam. At first, I was worried that Vietnamese would be extremely difficult to learn and although it is a hard language, we had great professors that taught us well!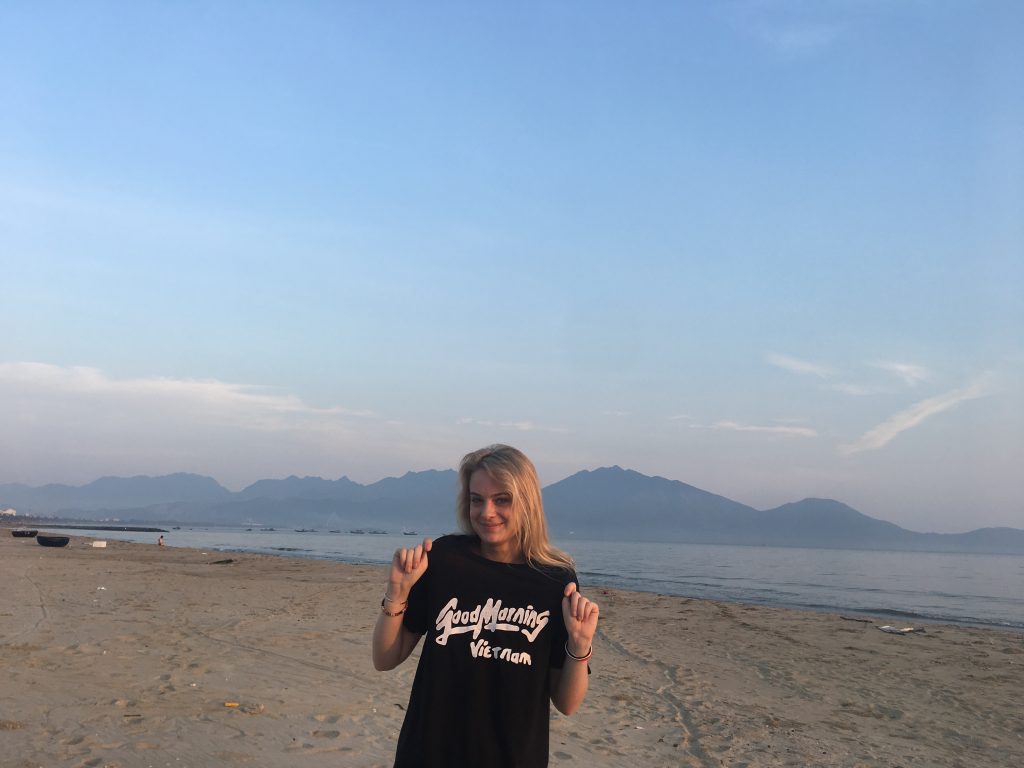 I came on this trip having no expectations at all, because I didn't know exactly what to assume Vietnam was like. I'd never been to Vietnam before and it's truly blown me away. The reality is that Vietnam is an incredibly beautiful country with extremely kind people and I couldn't have dreamt it if I tried previous to arriving here.
During the study tour program I've been able to learn emergency Vietnamese, meet and befriend Vietnamese students, and travel around Hanoi to the local and tourist hotspots. I've loved traveling in Vietnam. My favorite part so far has been our beach trip down the coast to Da Nang. Locally, in Hanoi, I enjoyed the Temple of Literature. In addition, my host family took me to the 'Huong' Pagoda which was breathtaking.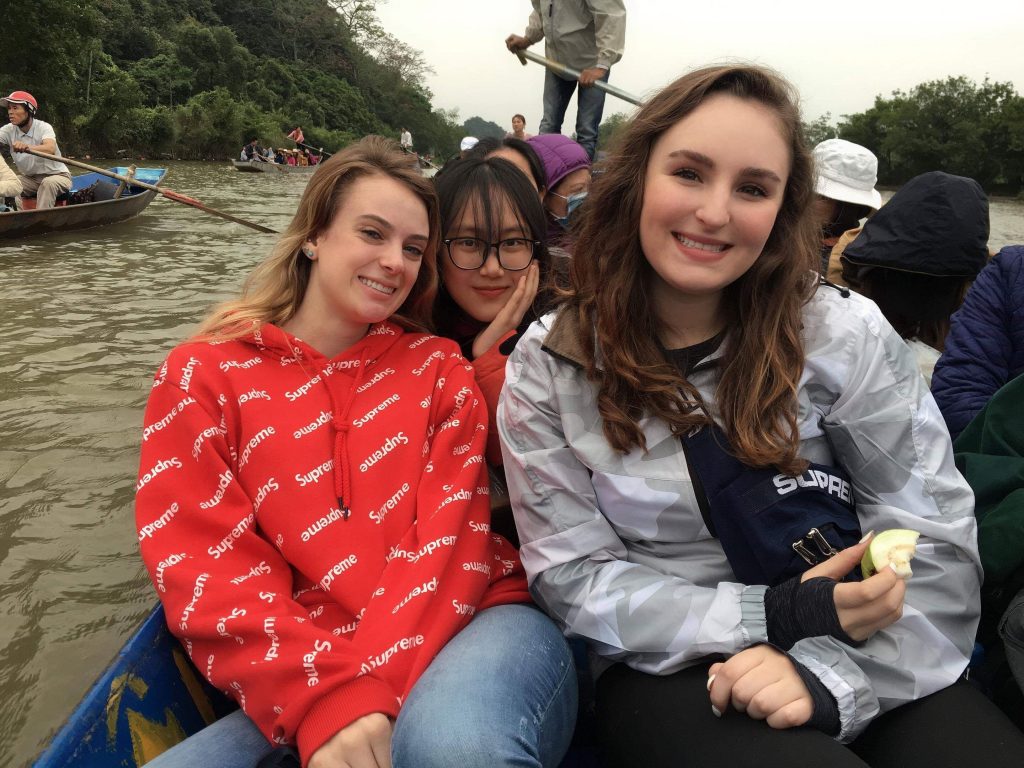 I've been very fortunate to meet a lot of friendly Vietnamese people, and I've felt so welcomed ever since we arrived. My host sister has taken me around Hanoi to try all the local cuisine, my favorites have been pho, bun cha, banh cuon, xoi, and che for dessert! The students and volunteers at ULIS have been so kind and we've become fast friends, to which I hope to keep in contact with when I return home.
ULIS had a fantastic program set up for us with a variety of classes and activities to both learn about Vietnamese culture, language and cuisine. We were well integrated with a handful of Vietnamese students which was extremely helpful to make new friends and then be able to go experience more activities outside of the school's program.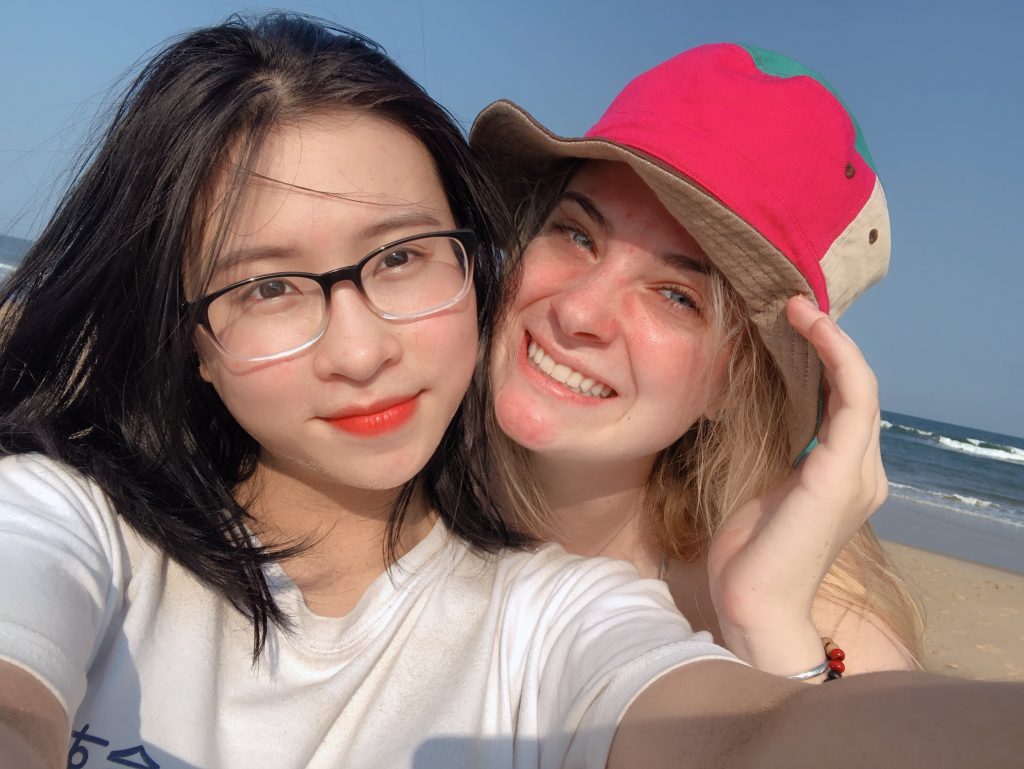 I am hoping that by studying abroad at ULIS I will be able to show future employers that I am adaptable and multifaceted in my experiences. I hope to graduate next year as a double major in Business Marketing and Public Relations with a minor in Asian Studies. After that, I hope to either get a job domestically in one of those fields or to return to Asia and teach English.
If you're a student and even barely considering studying abroad, go for it! It is the very best decision you could ever make, and the experiences that come along with it are one in a million. You'll learn, grow and change every step of the way. The people you'll meet will have a lasting impact in your life. There is nothing more exciting than pushing yourself outside of your comfort zone and reaping a reward so great such as this adventure.