Jannik Scheuermann: "All in all I really enjoy ULIS and I feel really welcome here"
One of the things that makes ULIS more attractive in the eyes of foreign students is the exchange program here. Despite the current complicated COVID situation, the university still implements the program and welcomes foreign students to join it. Today, let's talk and get to know a German student, the handsome guy who has chosen ULIS as a place to study and work.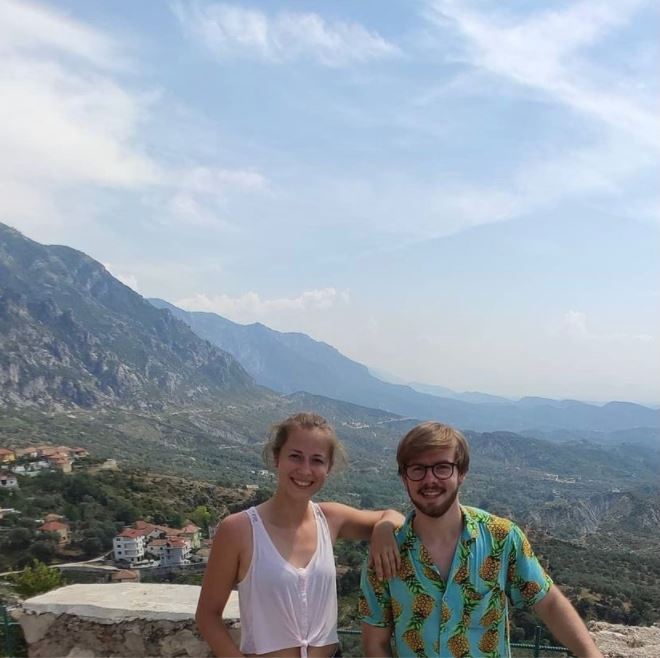 Can you introduce a little bit about yourself (your country of birth, your job, your academic level…)
My name is Jannik Scheuermann, I am a 24 year old Student from Germany. In Germany I study Applied Linguistics at the TU Dortmund and this is my seventh semester.
From where did you know about the exchange program at ULIS and why did you apply, especially when the COVID-19 situation was still intense around the world?
In my curriculum, it is mandatory to do an exchange. First, I decided to do the exchange in Europe, I even filled in the form (you choose three unis, you would like to apply for) with european partner unis. Anyway, in the first reading through of  all the partner unis, I already stumbled across the two partner unis in Vietnam, but was not brave enough at that moment. But, while I was thinking about it again and read more about the country, I actually changed my mind. When I was accepted, I was already really looking forward to studying in Hanoi. I applied for the uni exchange in 2019 and received the acceptance in late 2019. So, there was literally no covid then. Actually, I was planned to come to Hanoi in Spring 2021, but due to the 4th wave it was rescheduled. Then, we were allowed to enter in July, so I decided to take that opportunity, because it was my last chance to come (for me at least, I am in my seventh semster and did not want to waste more time – if I wasn't able to come in July, I would have probably applied for an uni in europe).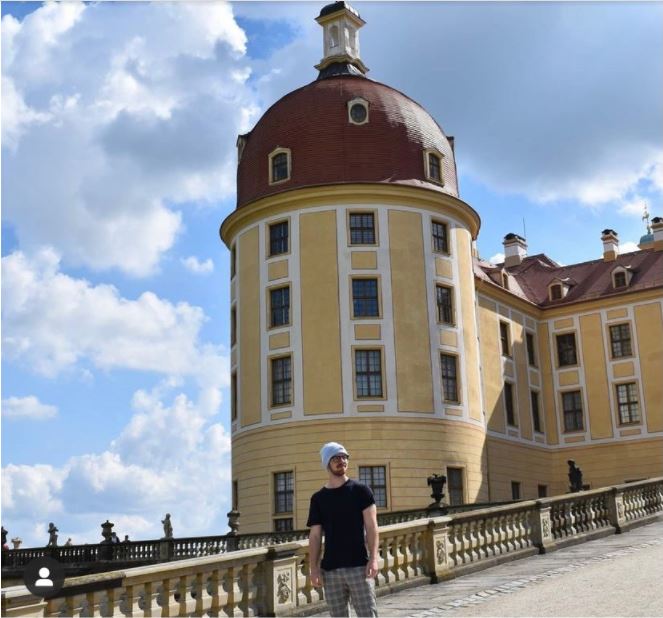 Your impression about Vietnam after living here for a while?
Great, I love it. Everything, the food, the people, the "vibrant" street life. I really enjoy my time and I hope more and more will be possible in the next weeks, so I can learn and experience more new things.
What is your impression about ULIS, our university?
The teachers are responsible and not strict. They really try their best to get discussions going and to design not boring classes. Sure, it is hard sometimes because of the online format. All in all I really enjoy the ULIS and I feel really welcome here. 
Can you give Vietnamese students some reasons why they should learn German and discover the Country of castles?
Well, German is an interesting language, with lots of fascinating features to explore. The language is really good to create new words easily and is also not just spoken in Germany, but in Austria and parts of Switzerland as well. Germany in general has a lot to offer. In the south you have mountains and beautiful scenery. In the north you have the north and baltic sea with beaches. In the west you have lots of huge cities, basically next to each other and if you like football you have a lot of clubs you can find there. Or the east with the capital Berlin and old castles. In general Germany has many festivals you can attend to, basically there is always a reason to have a drink. So, you can enjoy things like, christmas markets, oktober or beer festivals or carnival (west part of Germany),when you come to Germany. Also, we have a lot of museums, if you are a fan of them,that is. Plus, everyone can speak at least a little English, so communicating even without speaking German should be fine.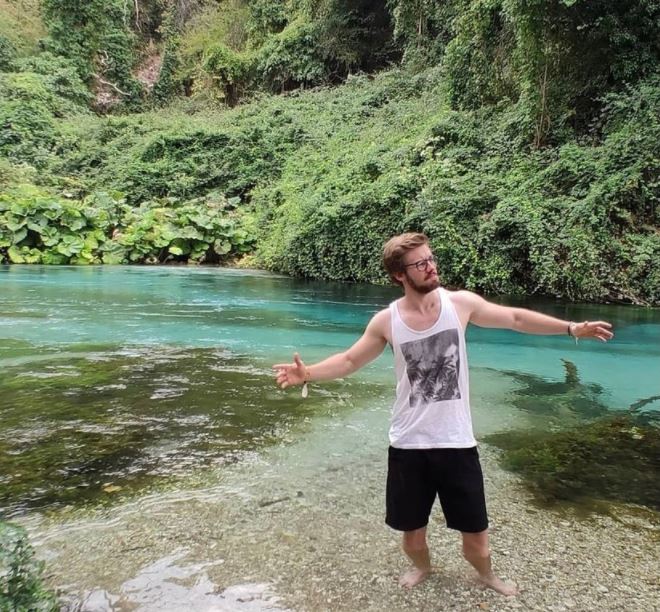 As a result of the COVID-19 pandemic, online learning has become part of our lives. Which methods did German students use in order to study well?
Yeah, it is really hard sometimes, staying focused and productive, because of the lack of "real" interaction. To stay focused in the Covid situation, I do a lot of sport and try to talk to other students as well. But since everyone is different on that occasion, I guess there is no right answer, how to handle that situation correctly. This is my fourth semester online, and it gets more and more difficult to motivate myself for studying. Anyway, doing the exchange actually motivated me again, because it is another setting and lots to explore, besides my studies. That is what keeps me going.
Thank you Jannik for taking your precious time to chat and get to know ULIS students. I wish you will have a meaningful and memorable time during the exchange program. And do not forget to take care of your health