More opportunities for ULIS students to work in Japan
On April 19th, 2019, ULIS – VNU held a meeting with representatives of two Japanese tourism corporations, H.I.S (Japan Hotel Advanced Technologies), and J.H.A.T to discuss recruitment opportunities and job introduction for ULIS students.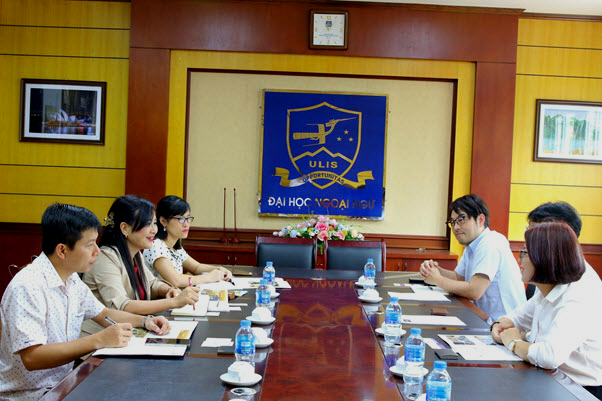 The meeting was attended by Vice President Ngo Minh Thuy, Deputy Director of Politics and Student Affairs Office Nguyen Van Doan. On the partner side, Mr. Kiyoshi Takagi – J.H.A.T Deputy Director, Mr. Shigematsu Akifumi – Hanoi Branch Manager of H.I.S, Ms. Nguyen Phuong Linh – Head of H.I.S Recruitment Department, Hanoi branch.
At the meeting, the partners expressed their desire to recruit ULIS students to work in positions such as cashier, receptionist and customer care-taker at restaurants, hotels and resorts in Japan. Besides, job opportunities in Vietnam are also introduced.
Vice President Ngo Minh Thuy introduced Japanese training activities of ULIS and the organization of ULIS internship programs in Japan.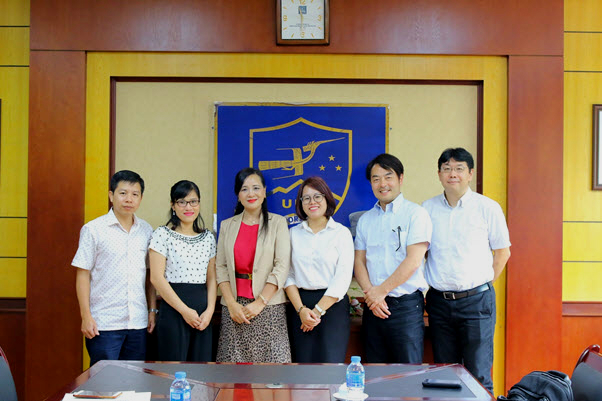 The two companies were eager to receive the students to work officially and do internship at their companies.