Opening ceremony of in-service Bachelor's degree in English language for 54 staff of Military Medical Academy
On February 16th, 2023, ULIS-VNU and the Military Medical Academy held the opening ceremony of the in-service training course to get Bachelor's Degree in English, QH.2023.F.2.E cohort, for 54 staff members of the Academy.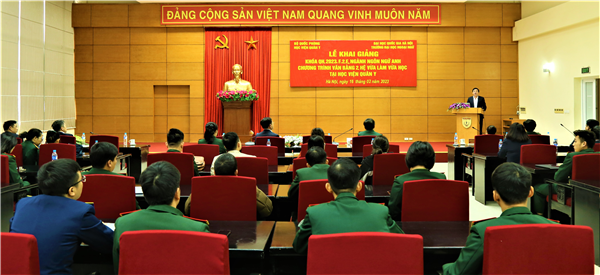 Speaking at the opening ceremony, Vice President Nguyen Xuan Long congratulated the students and emphasized the role of English in today's life.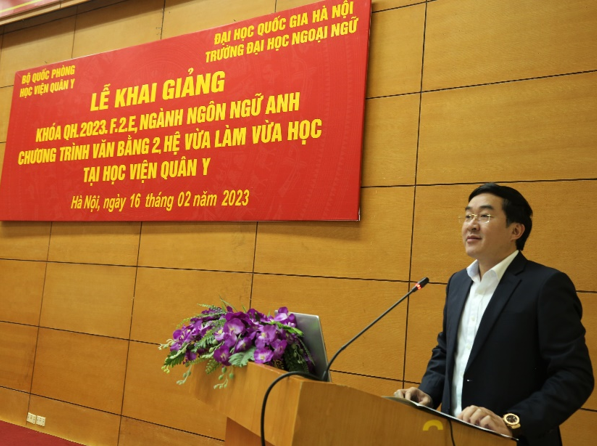 Colonel, Assoc. Pro. Dr. Tran Ngoc Tuan, Vice President of the Military Medical Academy extended his thanks to the companion, interest and enthusiastic support of ULIS. At the same time, he hoped that the cooperation and exchange between the two universities would be closer and ever-more practical and effective.
The Vice President of the Academy required the students to strictly abide by all rules and regulations of the class, determine the right motivation, learning goals and make every effort to achieve the highest results and successfully complete the course.