Seminar on "People with contemporary economy"
On January 16th, 2022, ULIS-VNU held an online seminar under the theme "People with contemporary economy". The seminar is an activity in the implementation plan of the Economic Community of Practice of the University.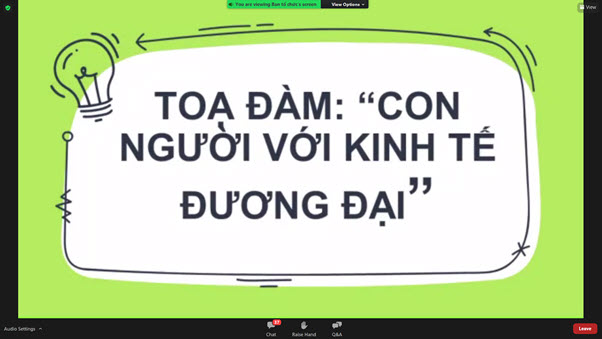 Delivering his speech at the seminar, President Do Tuan Minh said that this seminar is especially interesting when it comes to the keyword "happiness". The President hoped that happiness would not only resonate in today's seminar but also spread around, and believed that the delegates could gain a lot of useful knowledge from the speakers.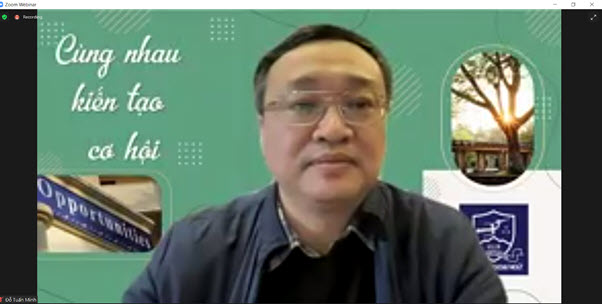 On the Zoom platform, attendees listened to 3 presentations with useful and highly practical content revolving around the economy.
Also, at the seminar, the speakers had time to exchange, discuss with each other and answer questions from attendees on issues surrounding contemporary economy.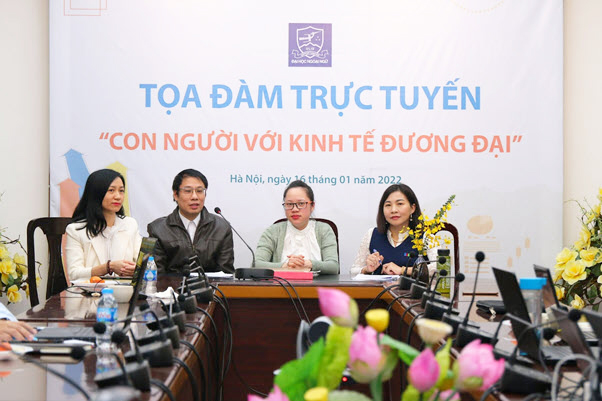 The seminar "People with contemporary economy" created a forum to share experiences and discuss in order to disseminate more knowledge about economics to ULIS's lecturers and students.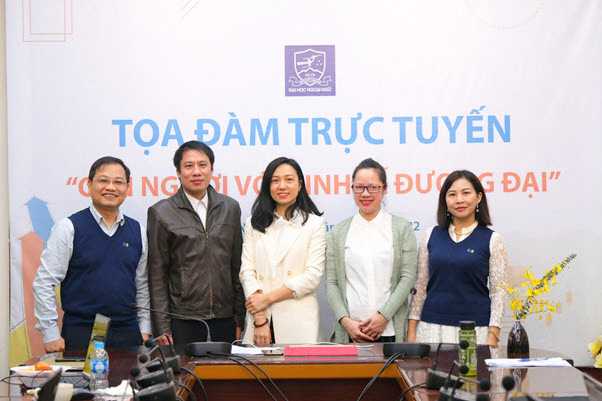 The seminar attracted about 1,800 attendees, receiving many enthusiastic interactions from the attendees.