International Conference "Korean studies from Southeast Asian perspective"
On January 14th, 2022, ULIS-VNU held an international conference "Korean studies from Southeast Asian perspective". This is an activity within the framework of the ULIS AKS CORE project sponsored by the Korea Development Fund – Korea Central Institute of Korean Studies.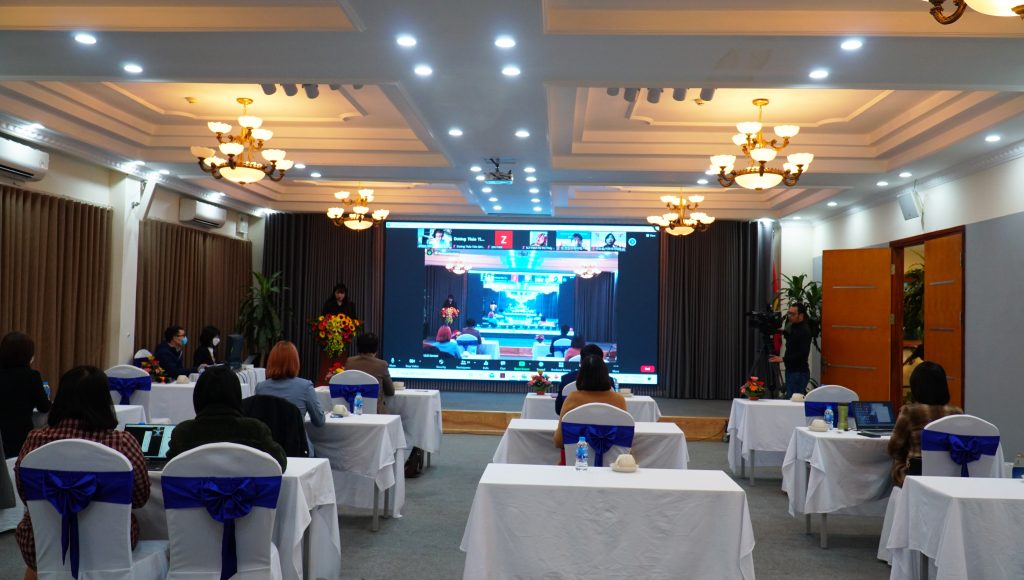 ULIS AKS CORE Project Director Tran Thi Huong said that 2021 was a difficult year with unpredictable spread of the pandemic, but ULIS  implementation of this key project on Korean training and research had never been interrupted.
President Do Tuan Minh shared that Korean language teaching in Viet Nam is turning to a new page, developing in a very strong and promising manner.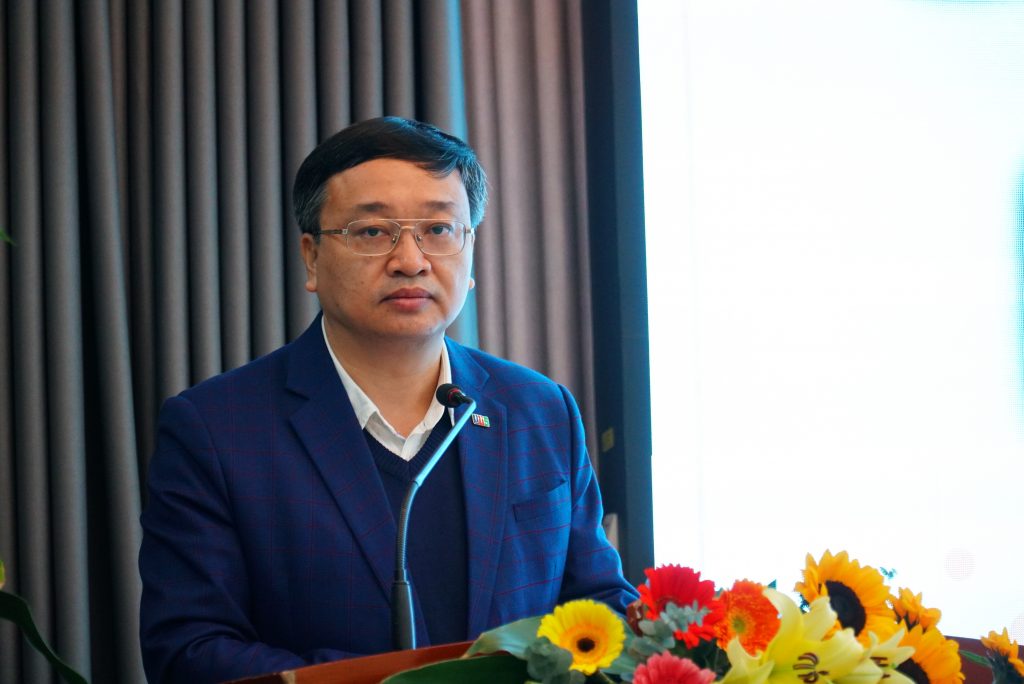 The Conference received a total of 24 quality papers from domestic and foreign scholars.
At the beginning of the conference, Prof. Han Do Hyun, the keynote speaker, shared interesting and meaningful contents around the topic: "Korean studies and its fascination: Miracle about Korea and Korean Studies".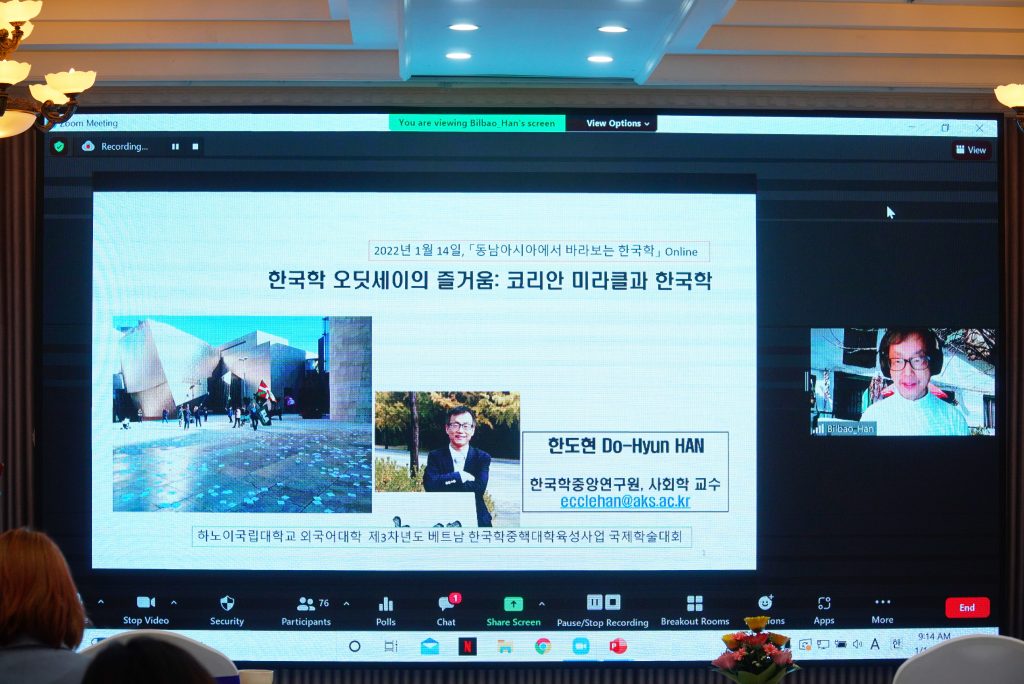 8 speakers presented their speeches at the plenary session of the conference, while 18 others were presented at 3 parallel sessions.