International Conference "Korean studies from Southeast Asian perspective"
 On January 14th, 2022, ULIS-VNU held an international conference "Korean studies from Southeast Asian perspective". This is an activity within the framework of the ULIS AKS CORE project sponsored by the Korea Development Fund – Korea Central Institute of Korean Studies.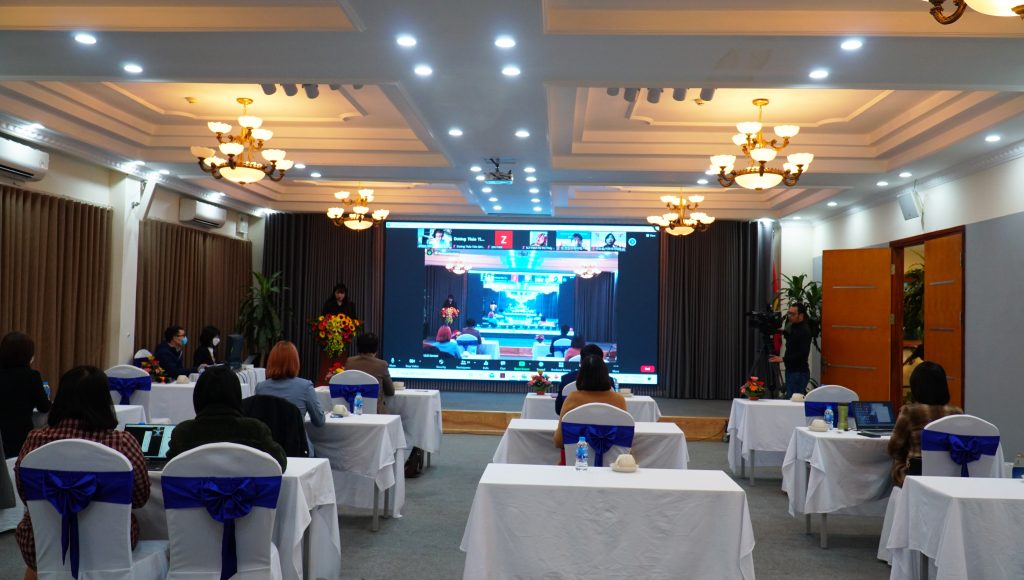 ULIS AKS CORE Project Director Tran Thi Huong said that 2021 was a difficult year with unpredictable spread of the pandemic, but ULIS still implemented a key project on Korean training and research.
President Do Tuan Minh shared that Korean language teaching in Vietnam is turning to a new page, developing very strongly and promisingly.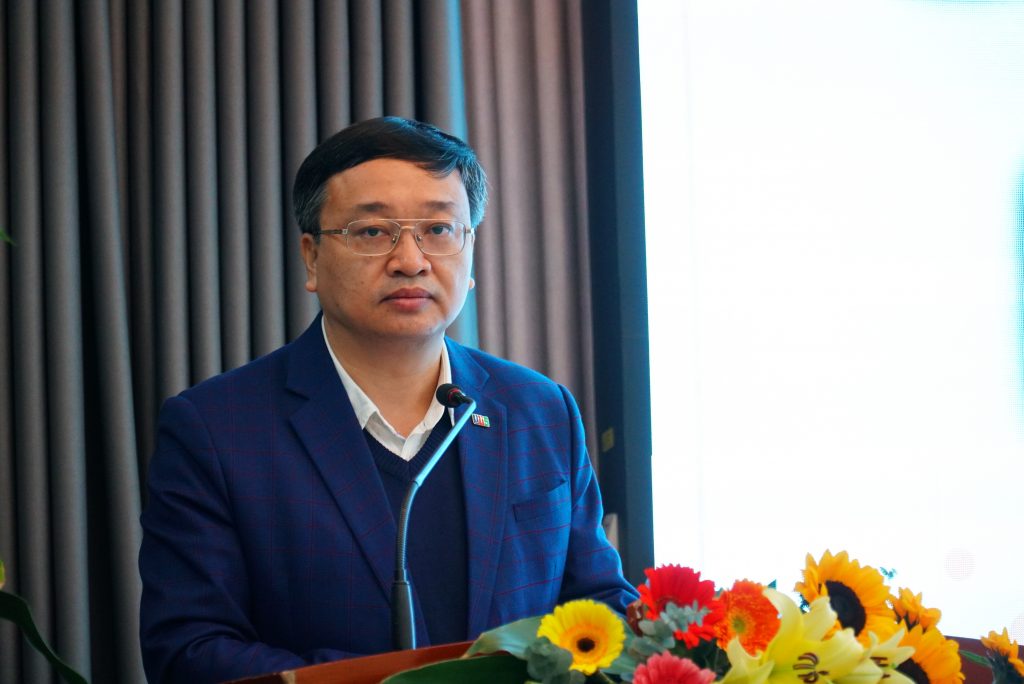 The Conference received a total of 24 quality papers from domestic and foreign scholars.
At the beginning of the conference, Professor Han Do Hyun, keynote speaker, shared interesting and meaningful contents around the topic: "Korean studies and its fascination: Miracle about Korea and Korean Studies".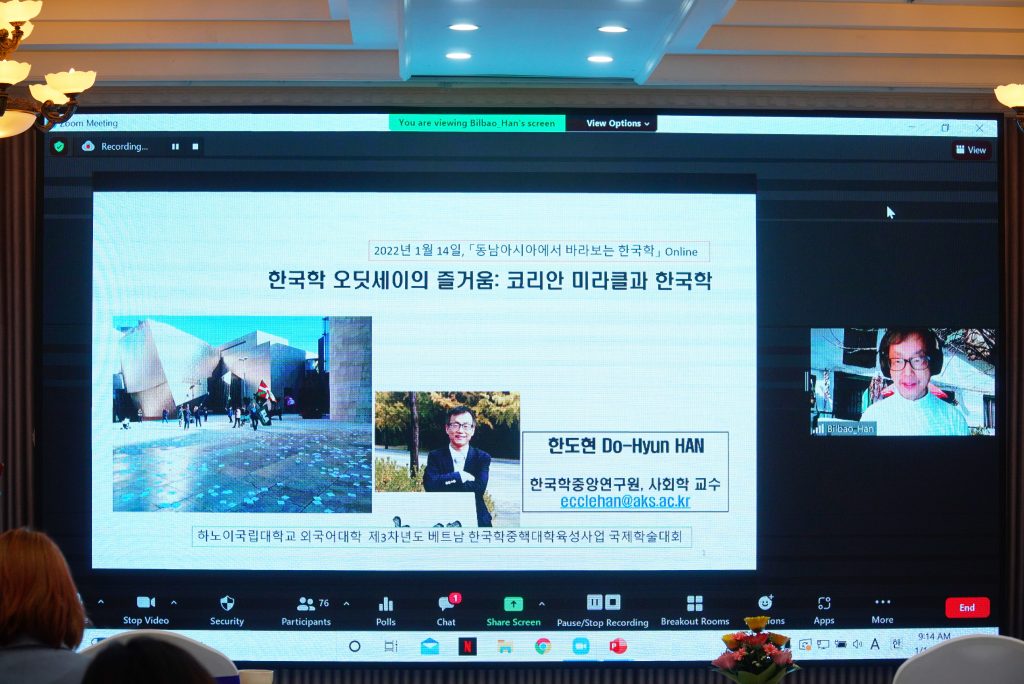 The plenary session of the conference was attended by 8 speakers. At 3 parallel subcommittees, 18 papers were also presented.