Seminar on "Teaching Tourism modules in autonomy-oriented"
On March 28th, 2023, the seminar "Teaching Tourism modules in autonomy-oriented at ULIS-VNU" was held.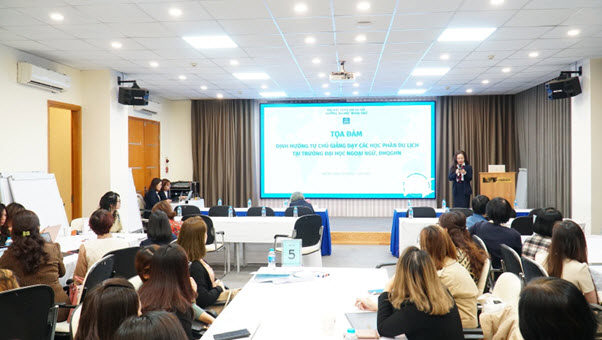 For the purpose of orienting and defining the curriculum framework of the Tourism modules at ULIS the seminar created a forum for teachers in the school, representatives businesses and former learners exchange and discuss.
Delivering her speech at the meeting, Vice President Ha Le Kim Anh said that the seminar was an opportunity for teachers to review the 10-year process of developing and implementing tourism orientation in the school's language training programs. The seminar was expected to receive many valuable suggestions for the University to continue to develop this orientation closer to reality in the future.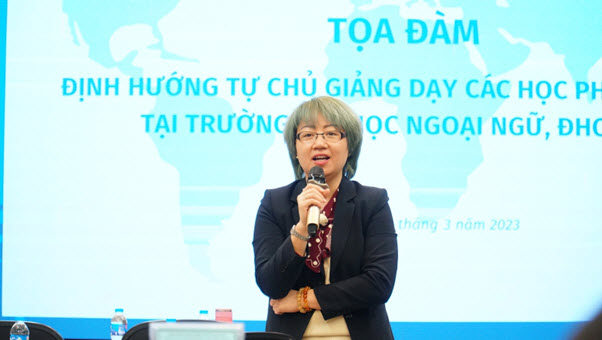 At the program, 4 presentations were delivered.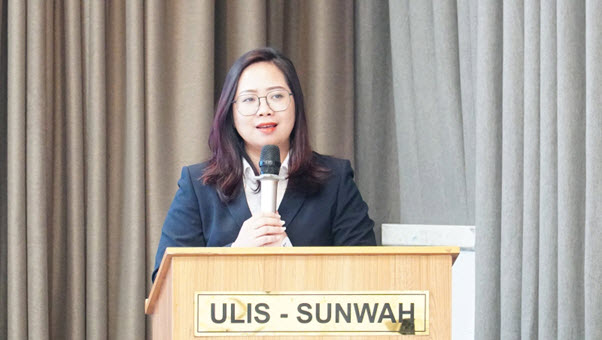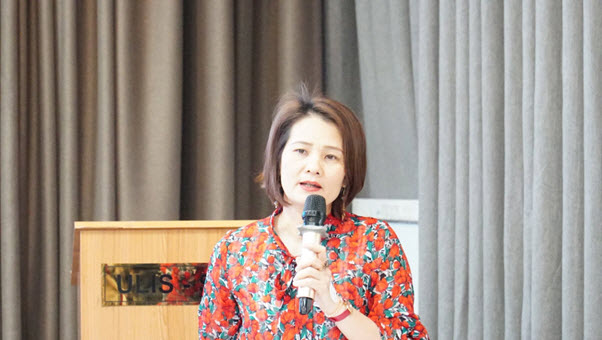 Then, the delegates were divided into 5 groups to discuss and present on related topics. The groups actively worked to give practical suggestions to the organizing committee.