ULIS students inspired by two Australian entrepreneurs
On October 24th, 2019, the High Quality Office in collaboration with the Academic Affairs Office and the Faculty of English held a seminar on "Future-proof your career" chaired by Felicity Furey and Elise Stephenson – 2 Australian entrepreneurs.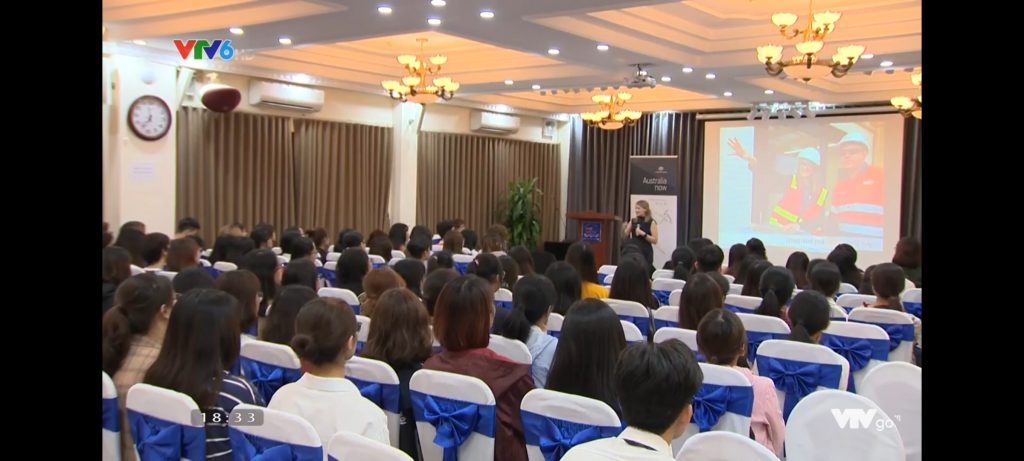 The seminar was part of a series of events "Entrepreneur speakers and young leaders" brought to Vietnam this time by the Australian Embassy in Vietnam and the Australian Global Alumni Association. English is the main language of the seminar, attended by more than 100 ULIS students and lecturers.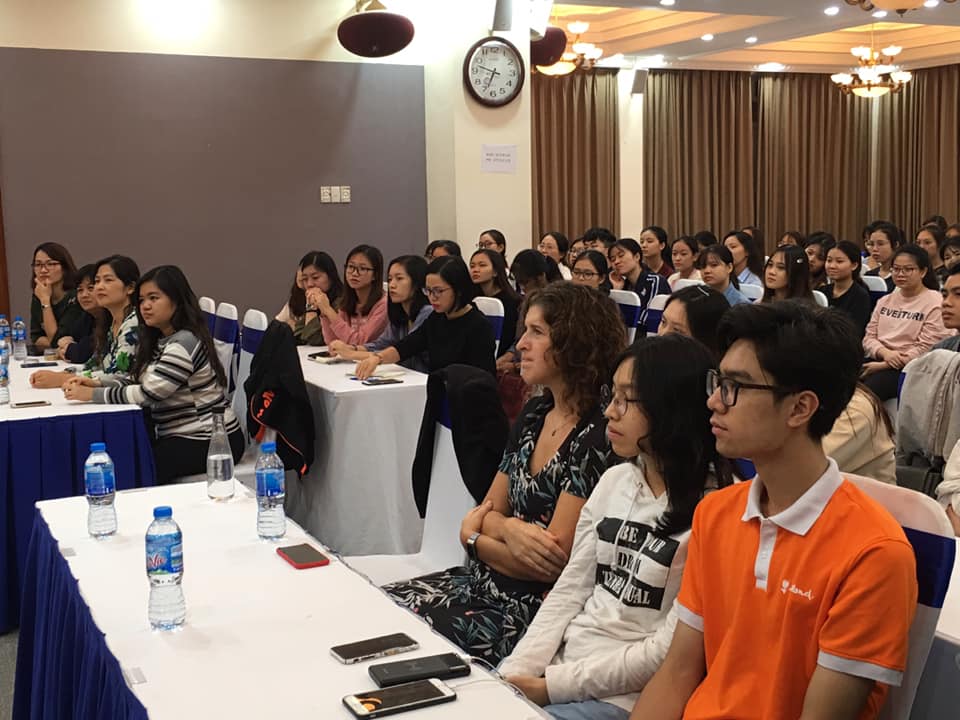 Speaker Felicity Furey received an Australian Government award for business ideas and was voted one of Australia's 100 most influential young people. At the seminar, Felicity shared her career path from a girl majoring in Construction Engineering to a young entrepreneur and a famous inspirational speaker.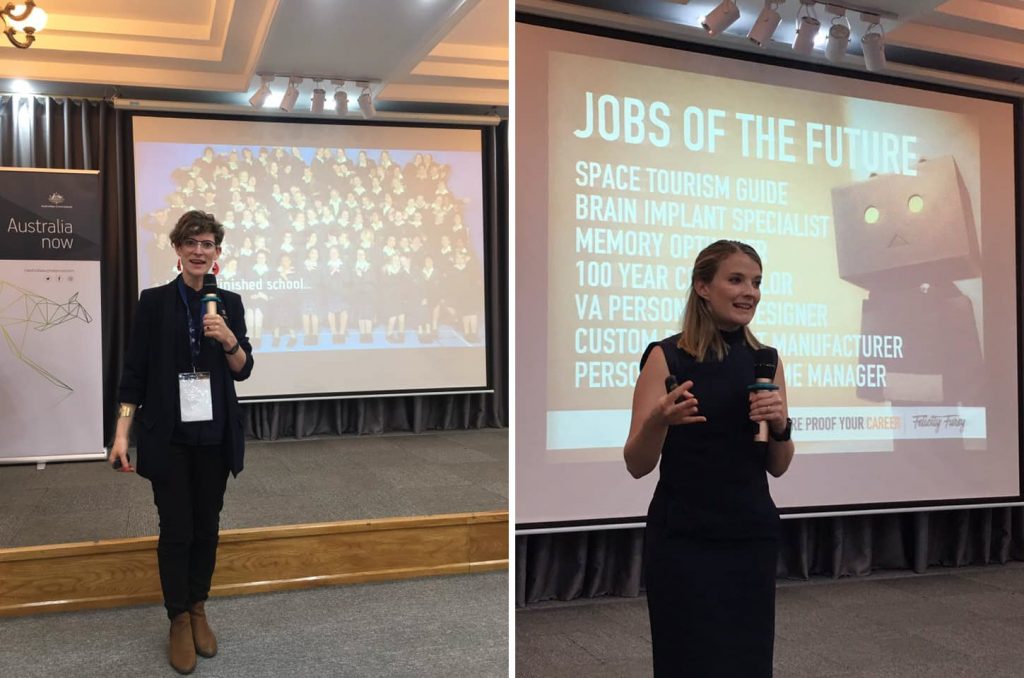 Meanwhile, speaker Elise Stephenson shared the journey to overcome difficulties when she completely lost feeling in an arm at 18 years old, with pessimistic diagnosis about the future.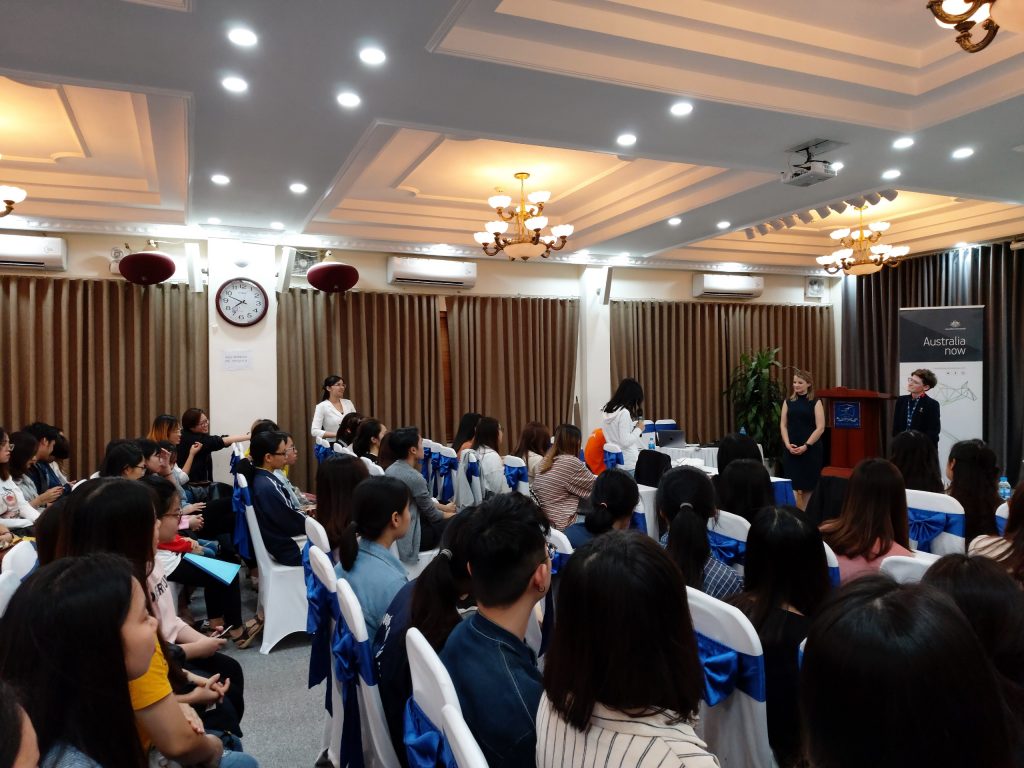 In the discussion, the students shared their worries and concerns about future career. The two speakers answered questions, gave helpful advice to all the students.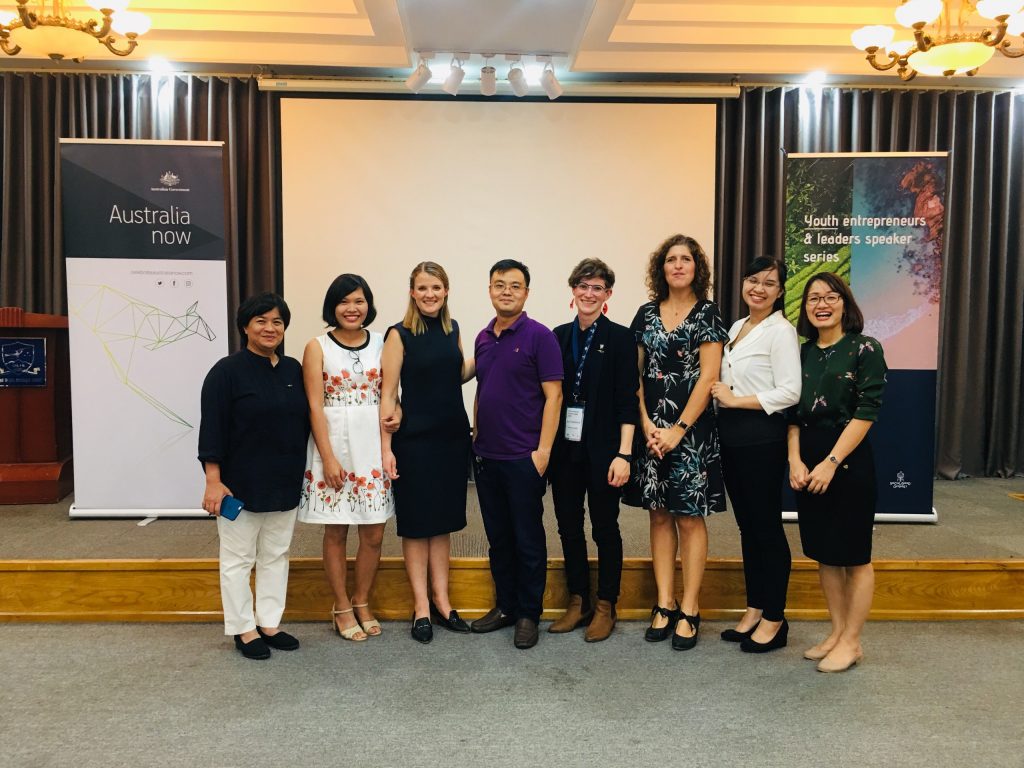 The seminar closed with positive feedback from ULIS students.