ULIS students serve 9th Global Young Parliamentarians Conference
On September 14th – 18th, 2023 in Hanoi, the National Assembly of Vietnam hosted the 9th Global Young Parliamentarians Conference. The Central Youth Union was assigned to select and coordinate 200 liaisons and volunteers to serve the conference. Among the 200 selected volunteers and there were 6 ULIS students majoring in Economics and Finance.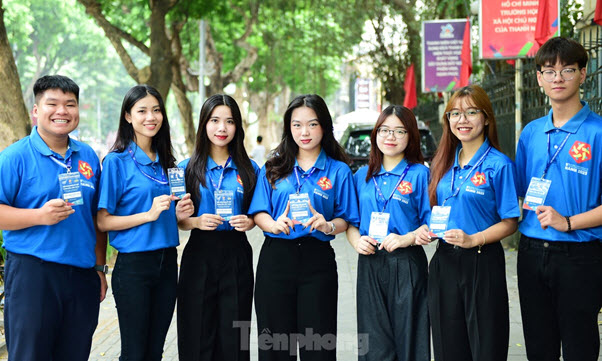 The conference is a rare opportunity to introduce Vietnam's economic development, the image of Vietnamese people, as well as the uniqueness of traditional culture to international friends. Volunteers serving the Conference are all outstanding youth union members, with good academic achievements, good ethics.