Visit and check on overseas students
On Febuary 10th, 2020, representatives of ULIS – VNU visited the dormitory to check on international students.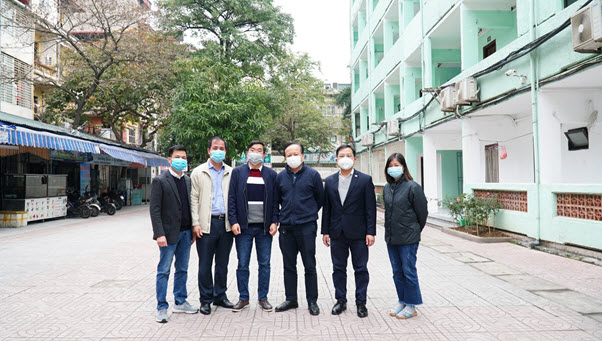 This is a group of 9 Chinese students who come to ULIS to learn Vietnamese. During the Tet holiday, they did not return to their home country but stayed in Vietnam.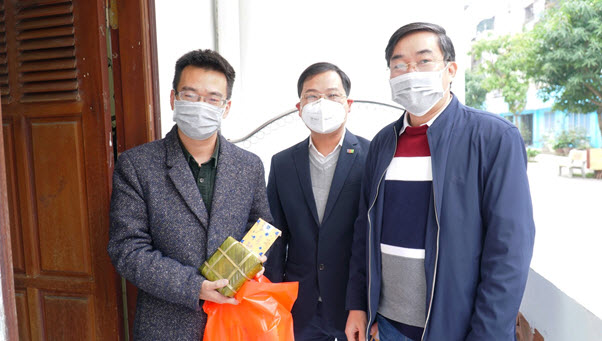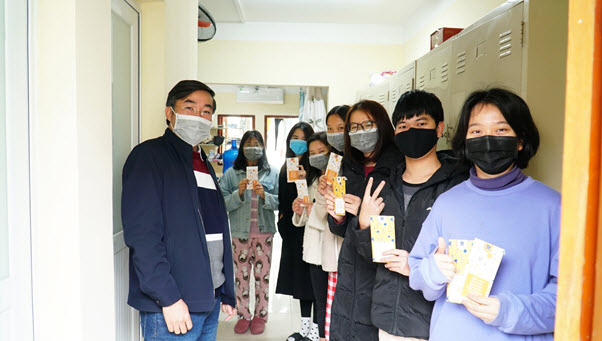 Prior to the situation of the Corona virus epidemic, implementing the guidance of the Ministry of Education and Training, the Ministry of Health, Hanoi National University, ULIS temporarily terminates all classes, including Vietnamese classes for foreign students.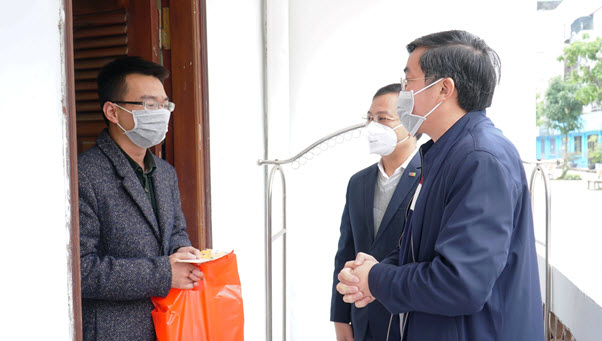 Therefore, Vice President Nguyen Xuan Long, Director of the Development Office Do Minh Hoang, Deputy Director of the Assets Management & Security Office Pham Dinh Luong, Dean of the Faculty of Language Education & Professional Development Hoa Ngoc Son and faculty members visited, encouraged and extended Happy New Year wishes to those international students. Vice President Nguyen Xuan Long also presented new year gifts and lucky money to the students.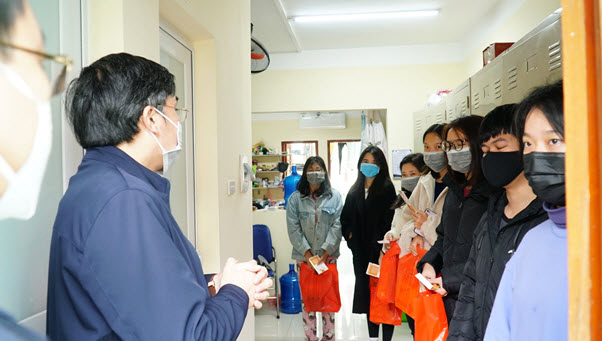 Although students do not need to attend classes, Vice President Nguyen Xuan Long said that the University still sent documents and exercises to students to study at home. The connection between teachers and overseas students was closely implemented. Besides, the University also conducted many live-streaming lessons so students can study online.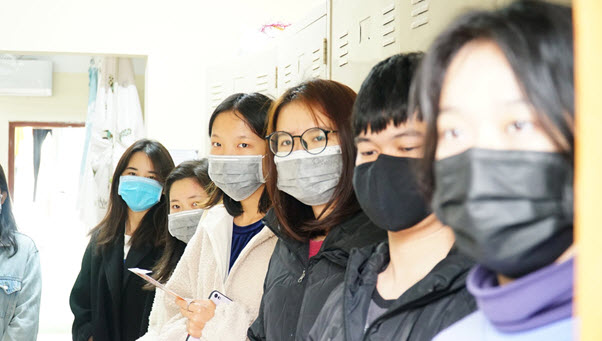 Sharing with the teachers, the foreign students were very touched. Learning Vietnamese at ULIS, they found Vietnamese and Vietnamese culture very interesting. Memories at ULIS and Vietnam would surely be a piece of memory that you will never forget.