Briefing of February 2020
On February 12th, 2020, ULIS – VNU successfully held a briefing of February 2020, hosted by Dr. Do Tuan Minh – ULIS President.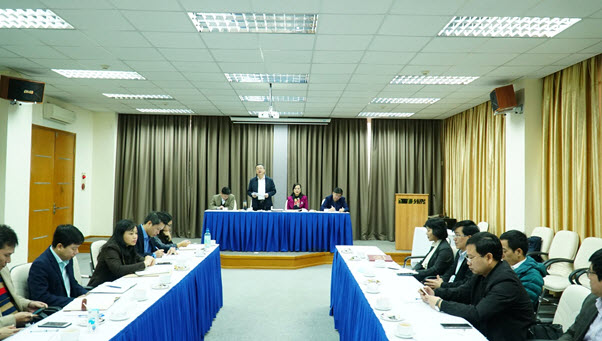 The briefing was attended by Dr. Do Tuan Minh – ULIS President, Assoc. Prof. Dr. Ngo Minh Thuy, Assoc. Prof. Dr. Lam Quang Dong; Chairman of ULIS Trade Union; Directors of offices; Directors of centers; FLSS Principal; UMS Principal; Dean of the Faculty of Graduate Studies and Dean of the Faculty of Language Education and Professional Development; especially ULIS Student President Hoang Thi Minh Nguyet attended the briefing.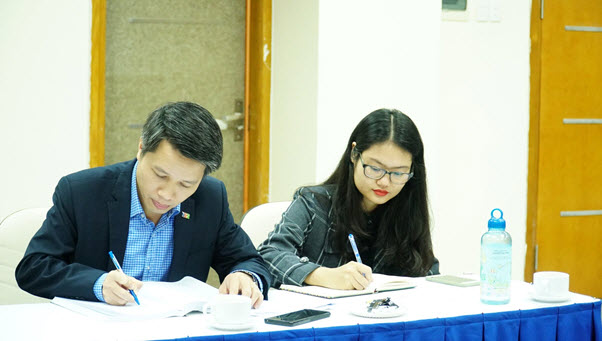 At the meeting, President Do Tuan Minh highly appreciated the efforts of all departments in implementing their tasks in February. Meanwhile, he expected the departments to continue to fulfill the targets and tasks in March and the rest of the first quarter.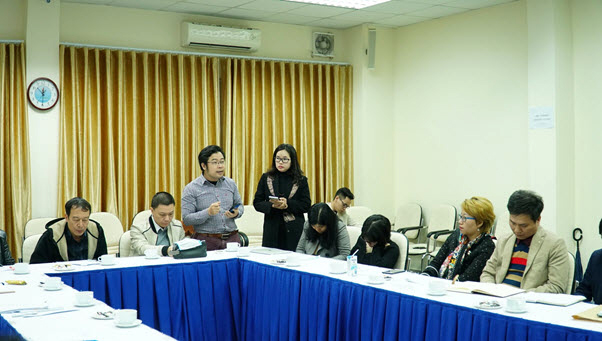 The president emphasized the prevention of corona virus, especially when students were about to start going back to school. In recent time, the University has actively implemented this work through the establishment of a steering committee for epidemic prevention, modification in class schedules, online teaching, disinfection of classrooms, etc.
Activities of the University in the past month:
Organizing the New year meeting;
Organizing online courses;
Preparing resolusion for epidemic prevention and welcoming students to come back school;
Initiating communication activities at all training levels.
Key tasks in March 2020:
Promote the communication work for enrollment at all training levels, especially postgraduate and undergraduate levels;
Organize a good ULIS singing contest;
Organized the XIX Party Congress Party, etc.