Innovation, Digital Transformation and Workplan for July-August 2023
On 12th – 14th, 2023, ULIS-VNU held a conference to evaluate the implementation results of innovation projects in the school year of 2022-2023, review 3-years' implementation of the digital transformation plan for the period 2020-2025 and outline ULIS workplan in July-August 2023.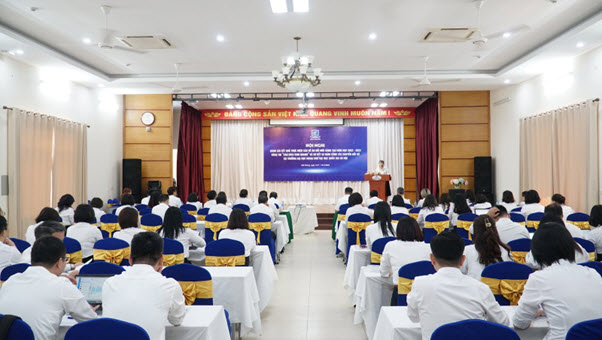 Delivering his speech at the Conference, Chairman of the University Council – Dr. Do Tuan Minh affirmed that "innovation" and "digital transformation" were interrelated and extremely familiar to ULIS over the past years. In the academic year 2022-2023, 24 departments had fully completed two rounds of the innovation competition, of which 10 excellent departments had made it to the finale.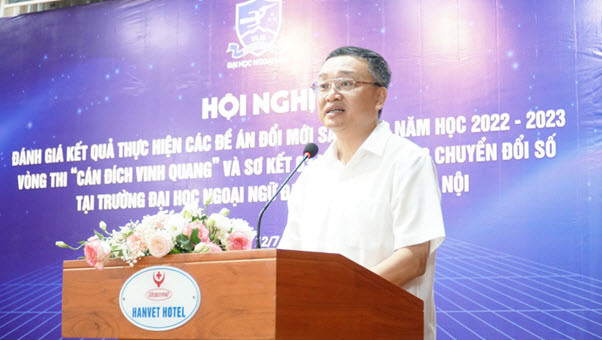 In the conference, 10 best projects presented their implementation results.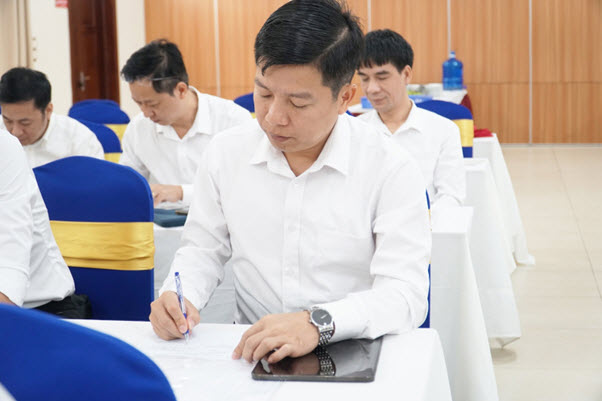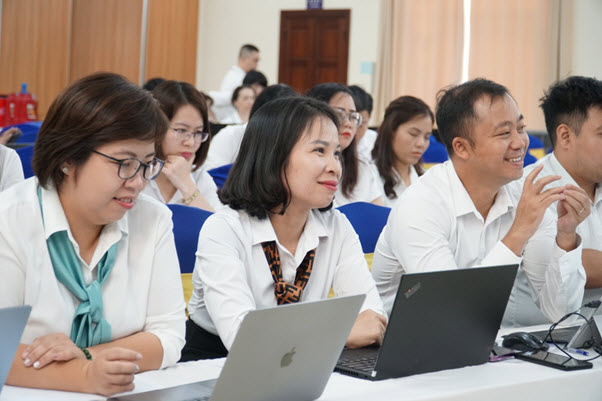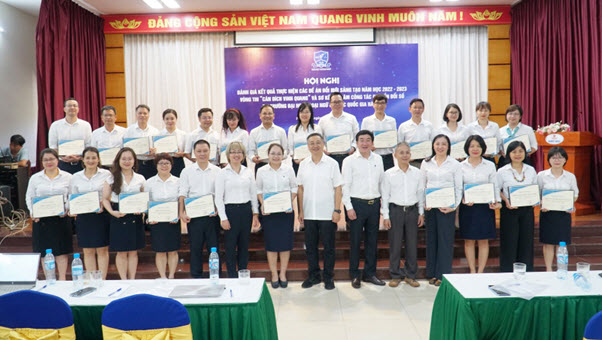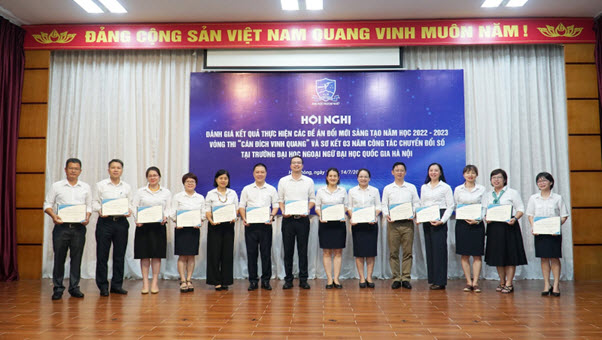 Also, the preliminary report of 03 years of implementing the digital transformation plan for the period 2020-2025 at the University was delivered, summarizing the achievements in the period 2020-2023 and proposing action directions for the rest of the period.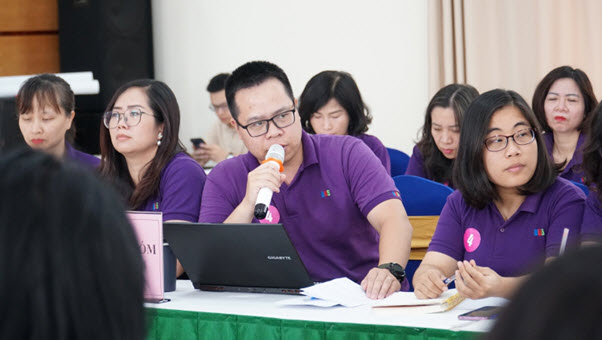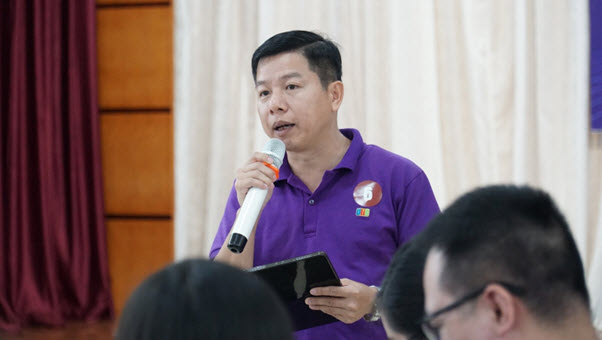 A discussion session then vibrantly took place with six groups.
At the end of the conference, ULIS workplan in July and August 2023 was presented, reviewing activities in July and set out orientations for the coming time.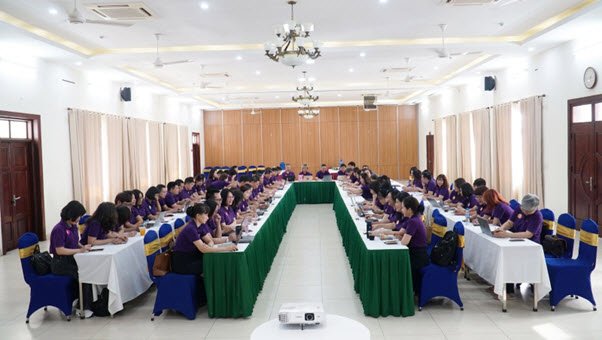 The conference closed after an active and exciting working session, promising further success of the University's innovation projects and digital transformation plan in the time to come.