10th anniversary of Hanoi King Sejong Academy 2 celebrated
On November 12th, 2021, the 10th anniversary of King Sejong Academy Hanoi 2 was solemnly held at ULIS-VNU.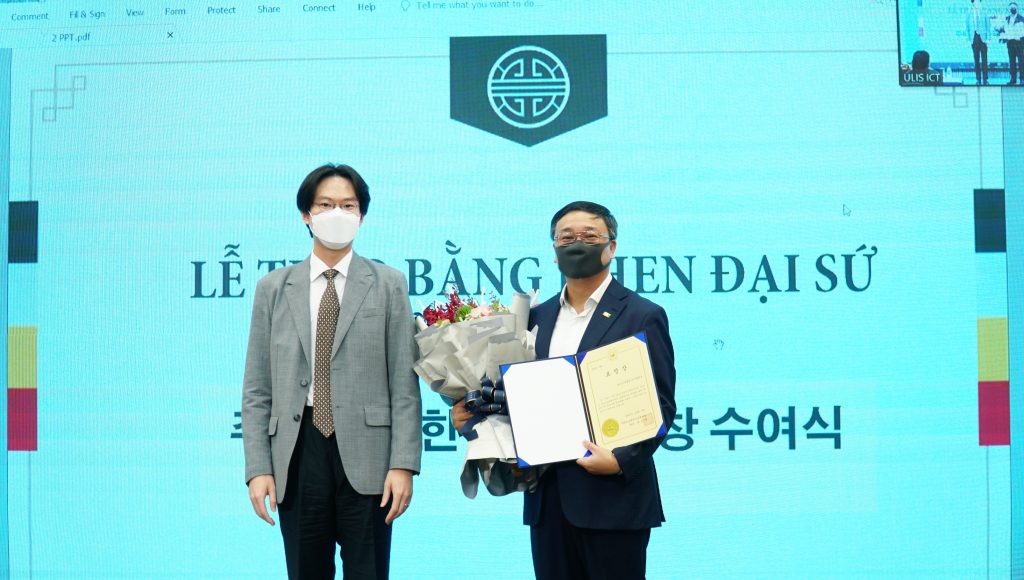 During 10 years of operation, up to now, the Academy has launched 33 courses with about 5000 students and presented certificates to more than 3,500 students. In addition to holding Korean language courses, the Academy actively organizes cultural classes and Korean culture experience events to give students the opportunity to learn more deeply about South Korea.
With their achievements, in 2020, Hanoi King Sejong Academy 2 and Ho Chi Minh City King Sejong Academy 2 were honored with certificates of merit and rewards by the Korea King Sejong Foundation.