Commencement for International-Partnership Program students in 2021
On November 13th, 2021, ULIS-VNU held a graduation ceremony to present bachelor's degrees to QH.2017 students majoring in Economics and Finance (the program in association with Southern New Hampshire University – United States) and QH.2018 students majoring in Economics – Management (the program in association with Picardie Jules Verne University – France).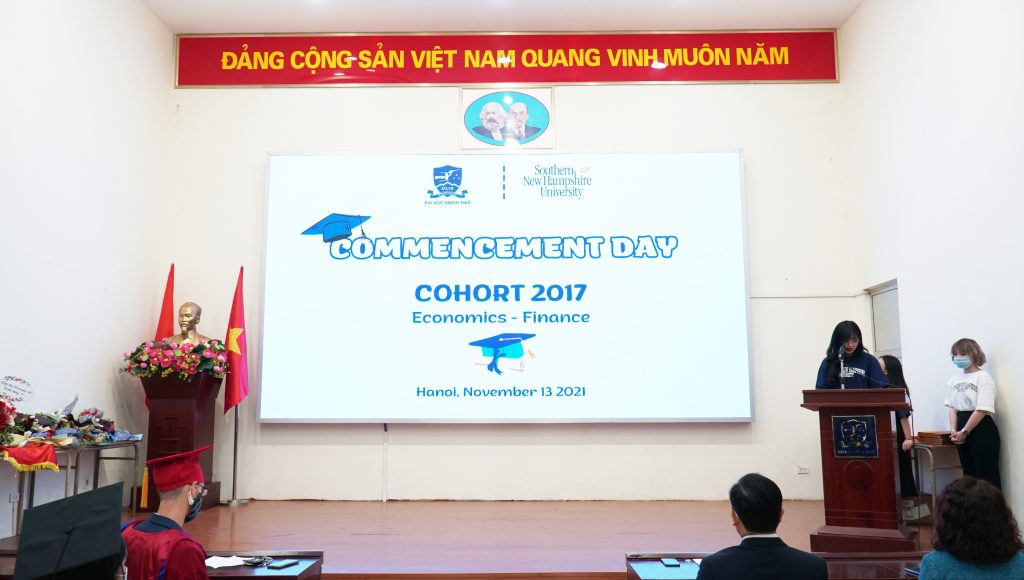 Delivering his speech at the ceremony, Dean of Faculty of Language Education and Professional Development Hoa Ngoc Son extended his congratulations to the students.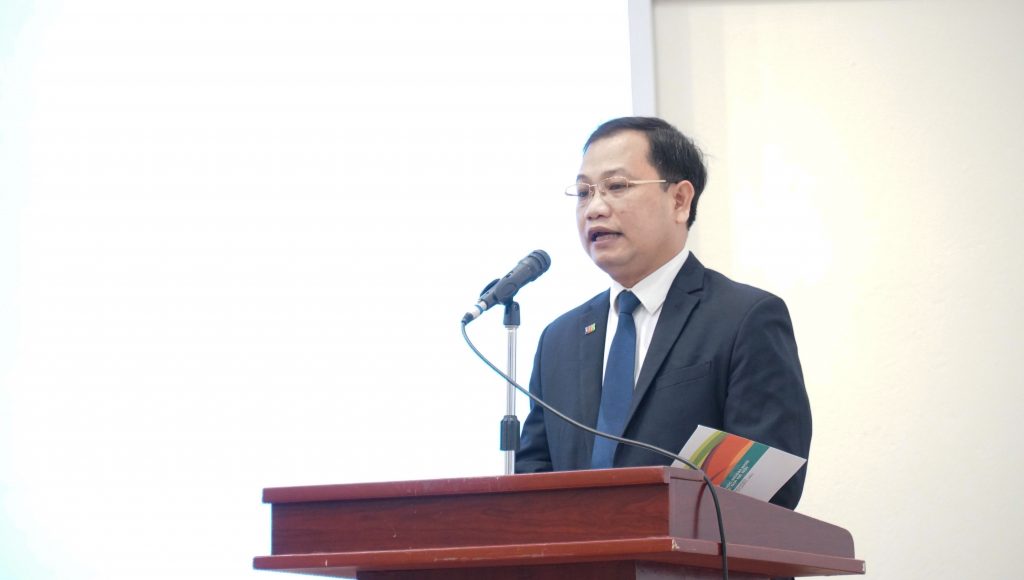 Among the new graduates in this batch, there are groups of students who won the First and Second Prizes of the Scientific Research – Innovation & Entrepreneurship competitions organized by ULIS.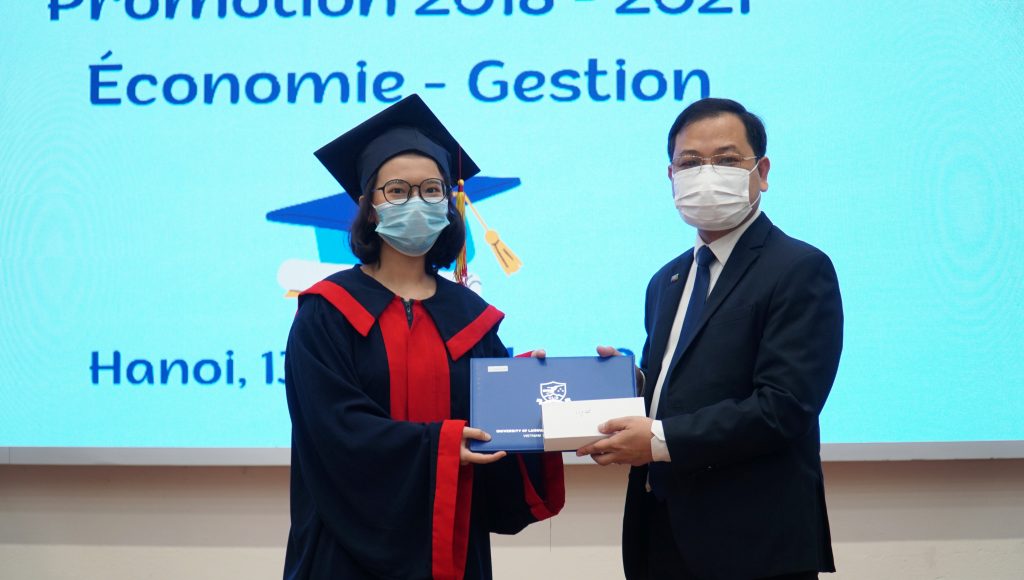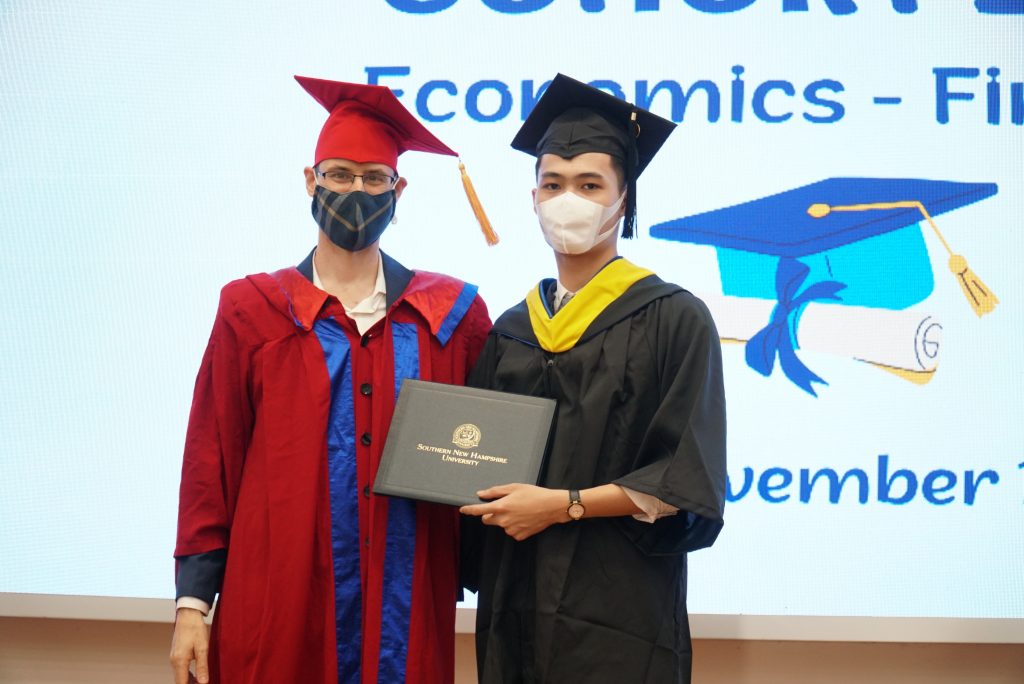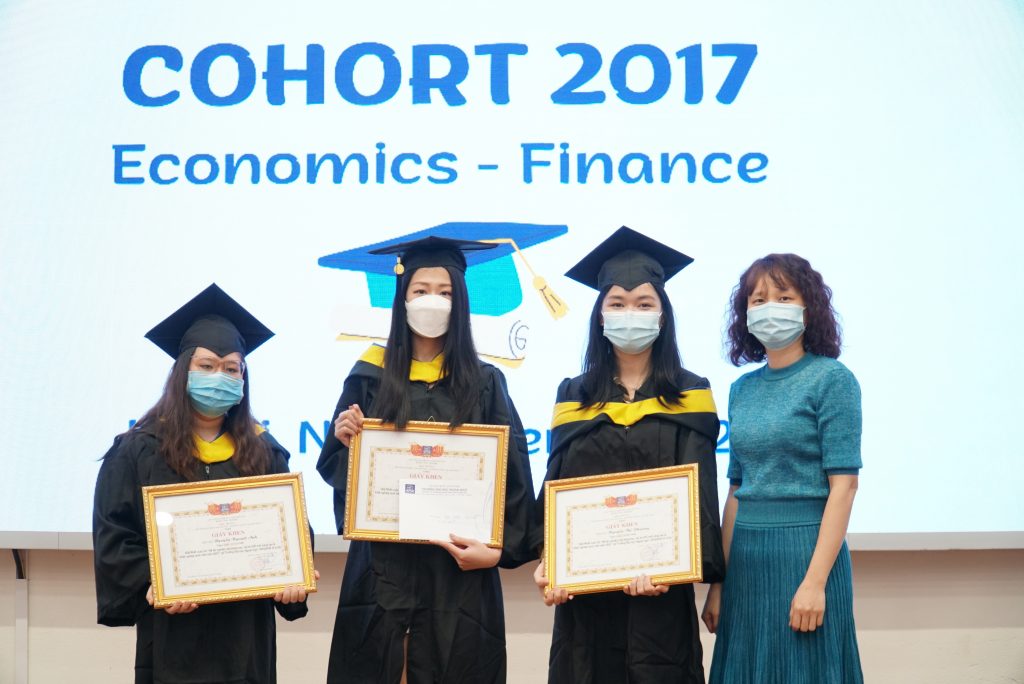 On behalf of the new bachelors' recipients, Ms. Nguyen Thi Phuong thanked the University and the teachers and friends for contributing to her wonderful university experiences at ULIS.