Commencement for Master students of 27th international Partnership program
On October 22nd, 2019, ULIS – VNU solemnly held the commencement to award the master's degree to the students of 27th International Partnership program.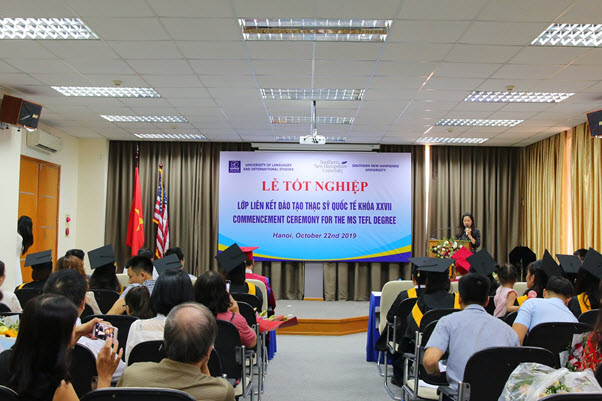 The commencement was attended by Vice President Lam Quang Dong, Prof. Rosemary Orlando – Representatives of Southern New Hampshire University, representatives of departments, Management Board and staff of the Faculty of Graduate Studies, teachers and 14 new masters.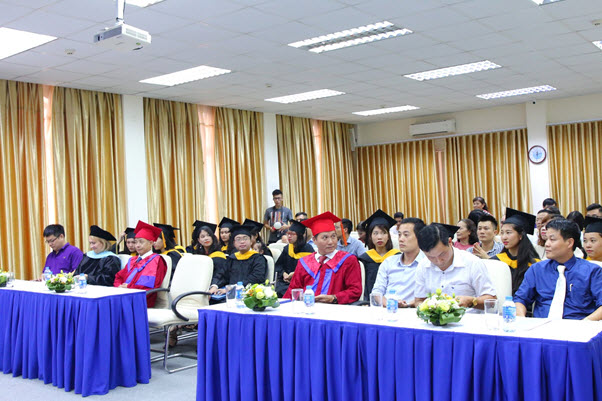 Delivering his speech at the ceremony, Vice President Lam Quang Dong extended his congratulations to 14 new masters attending the International partnership program between ULIS and Southern New Hampshire University (USA). Besides, he believed that with the knowledge and skills accumulated during the course, the new masters could continue to further their study and have many opportunities to thrive in the future.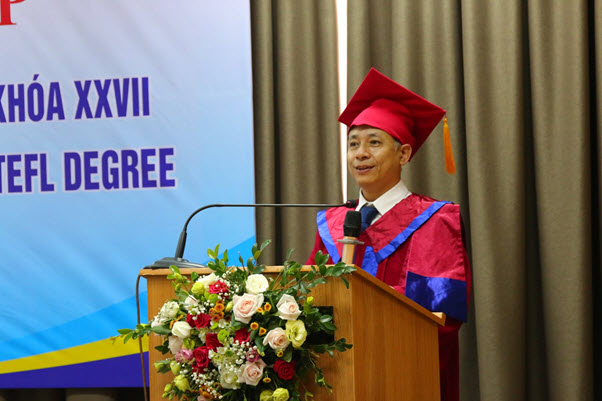 Representative of Southern New Hampshire University, Prof. Rosemary Orlando expressed her joy and pride when witnessing the whole journey of all the students from the beginning to the day becoming new masters.
At the closing ceremony, representatives of the two universities awarded graduation certificates to 14 students.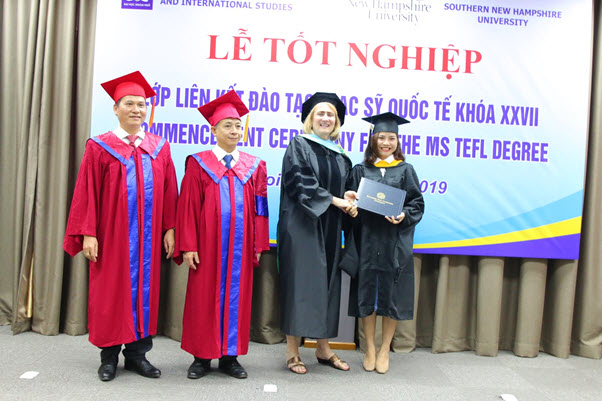 The new Master Yamamoto Hirona from Hokkaido (Japan) is also a 27th cohort's student. The 2-year program gave her a lot of knowledge, this was an opportunity for her to know good teachers and to get acquainted with the dear friend.