Exchange between ULIS and Ritsumeikan University (Japan)
On August 13th, 2023, ULIS-VNU organized an exchange with students and teachers from Ritsumeikan University (Japan).
The exchange started with a lively performance from talented students of the Faculty of Japanese Language and Culture.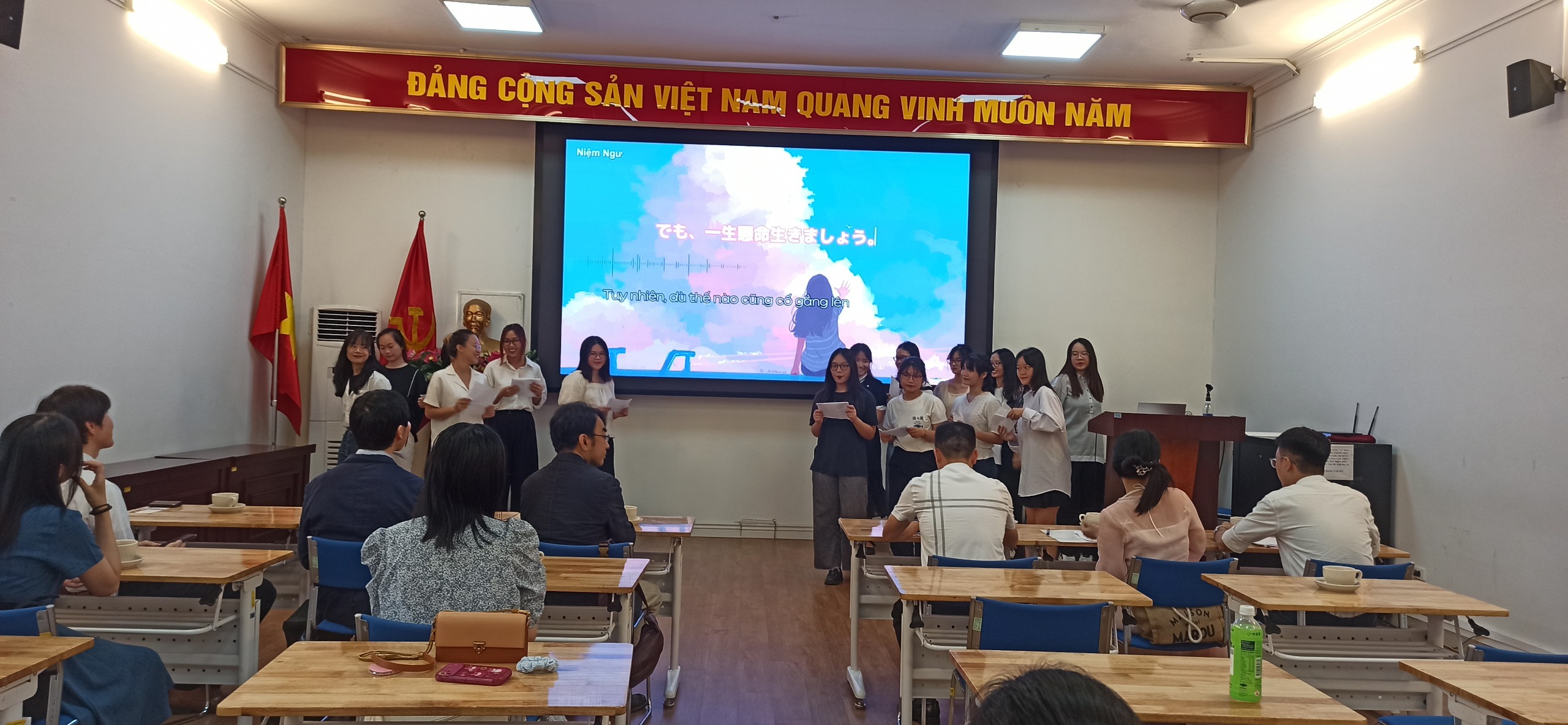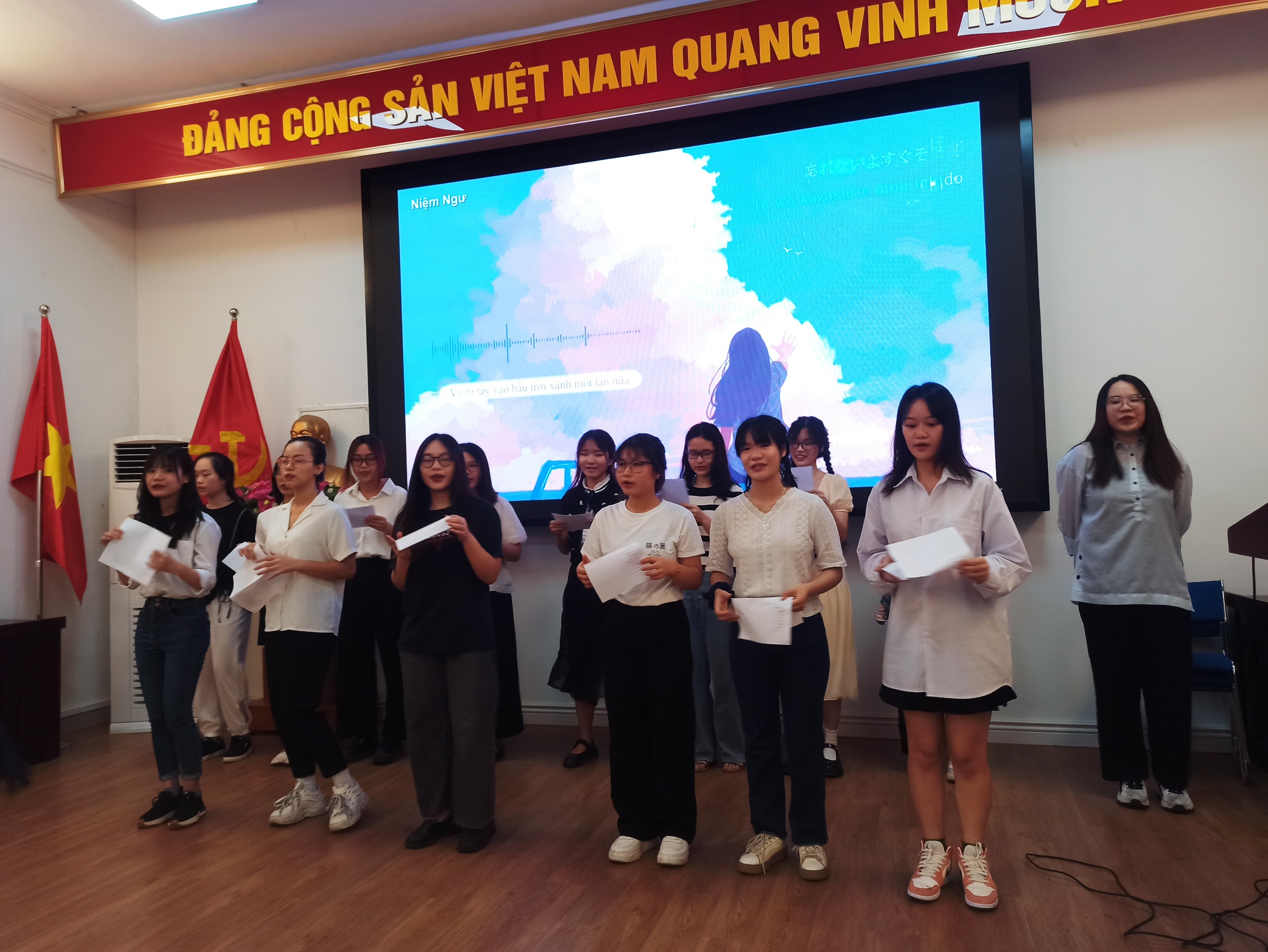 Delivering his speech at the exchange, Mr. Pham Dinh Luong – Deputy Director of Politics & Student Affairs Office said that ULIS had been organizing many exchange activities with Japanese universities for many years, including academic and cultural exchanges.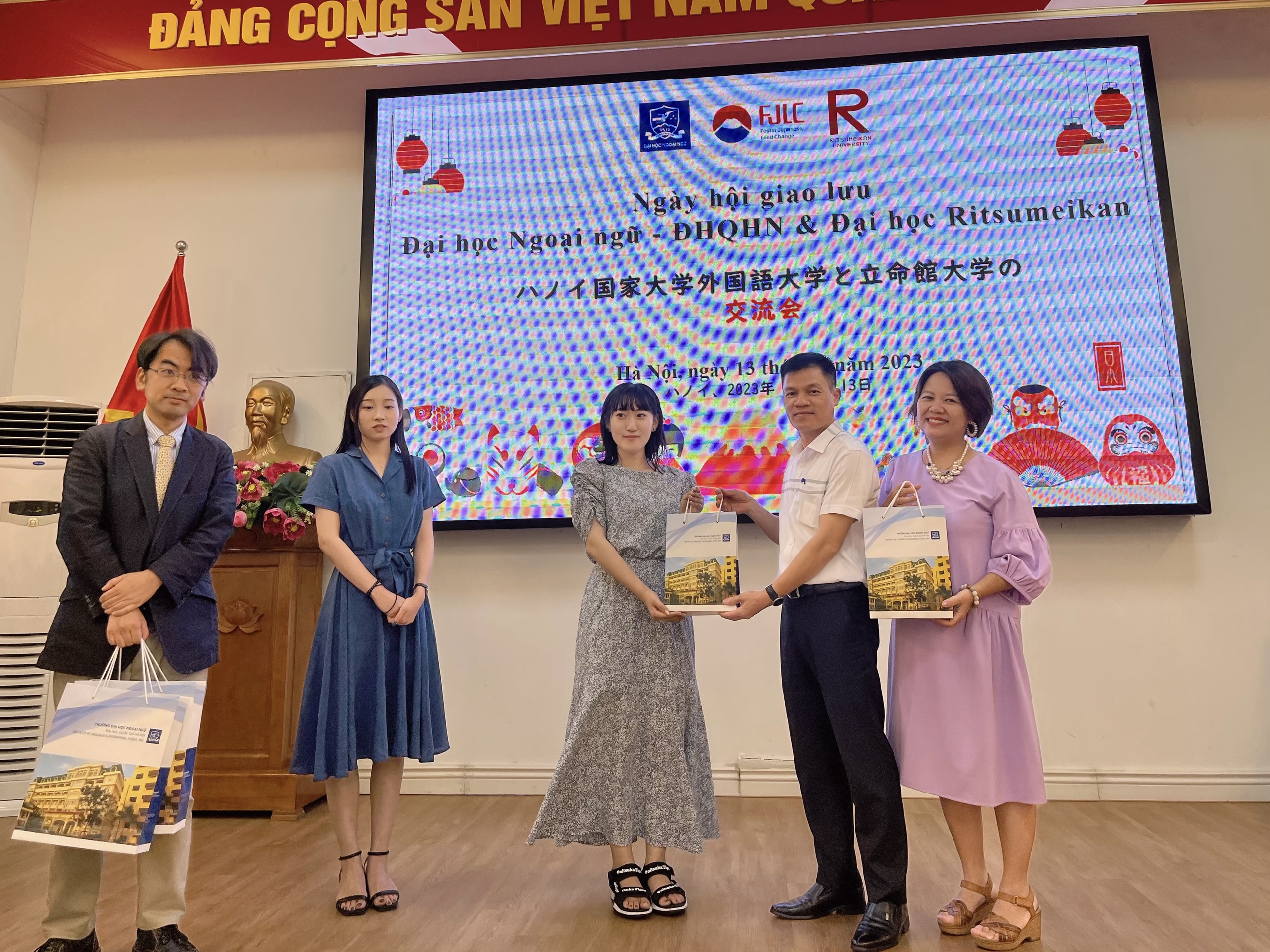 On behalf of Ritsumeikan University, Dr. Ikoma Tomokazu, head of the delegation believed that connections and exchanges like this contributed to motivating students of the two countries to learn and love traditions and cultures of Vietnam and Japan.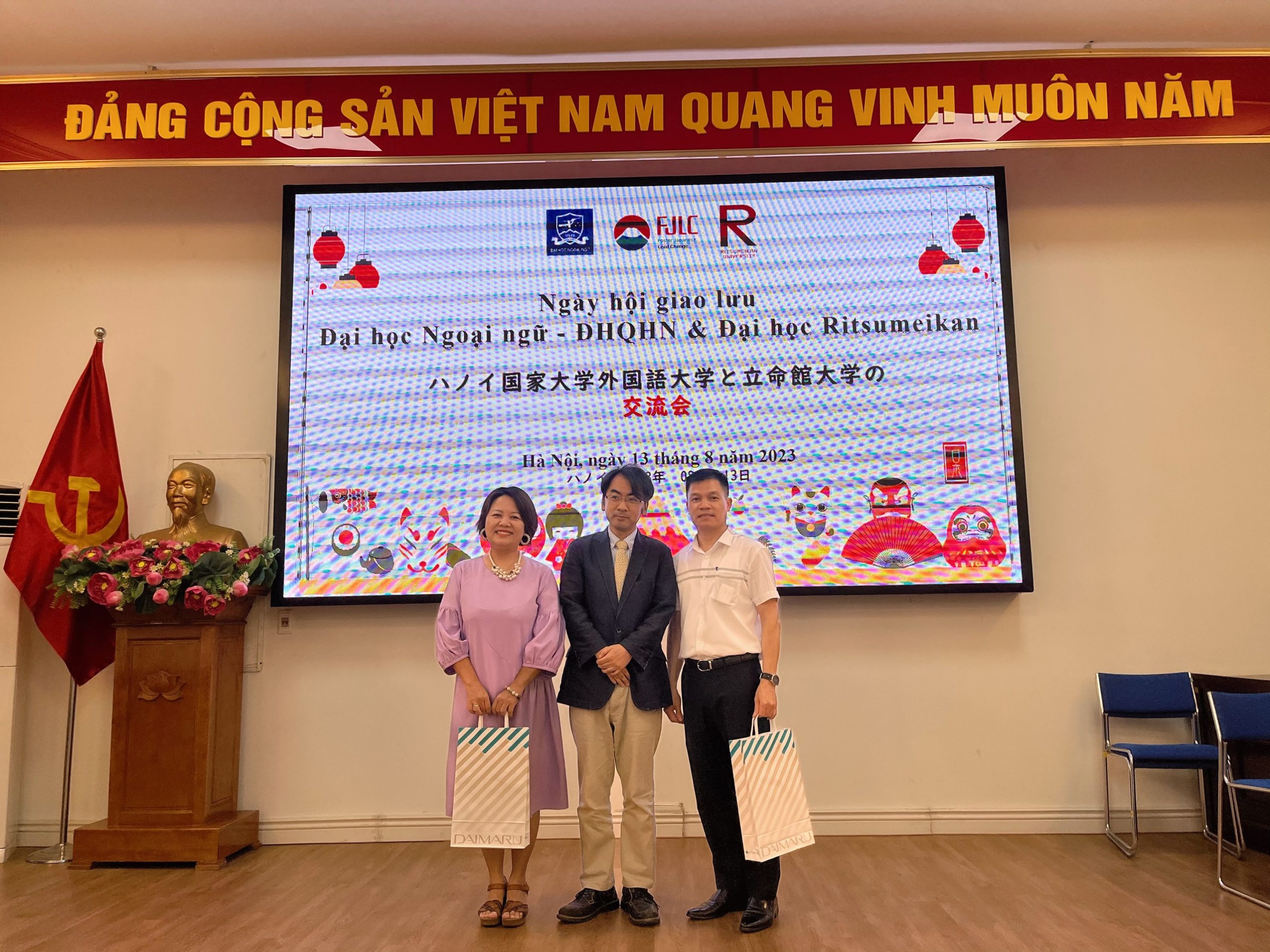 During the exchange, the students had the opportunity to experience numerous interesting activities.