Opening ceremony of Korean language teacher training course in 2021 held
On July 5th, 2021, ULIS-VNU held the opening ceremony of the Korean Language Teacher Training Course in 2021 with the sponsorship of the Korean Language Center in Ho Chi Minh City, which is a representative agency of the Korean Ministry of Education in Ho Chi Minh City.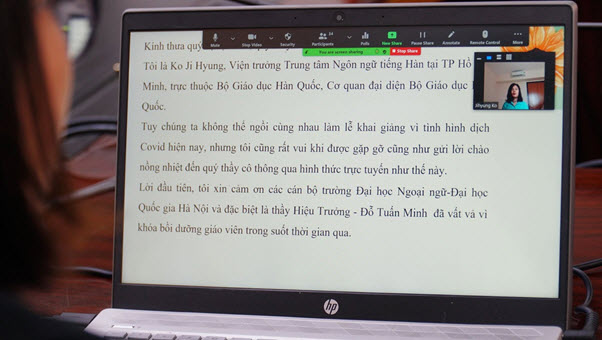 Taking place onsite and online, the opening ceremony was attended by Ms. Ko Ji Hyung – Director of the Korean Language Center in Ho Chi Minh City. She said that the main aim of this training course is to foster Korean language teachers in Vietnam, creating the foundation to ensure the independent development of Korean language education locally, and at the same time as the basis for expanding Korean as a second language in Vietnam educational program.
President Do Tuan Minh hoped that through this course, the participants would gain much professional knowledge and practical experience for their teaching activities, contributing to promoting the quality of Korean language training in Vietnam, especially at the upper secondary level.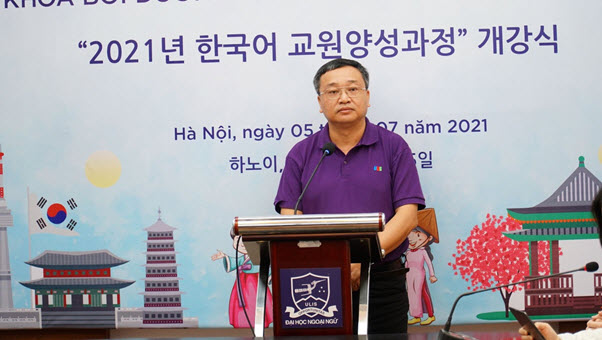 On behalf of 43 learners participating in the course, Ms. Nguyen Thi Nhat Linh thanked the organizers and expressed her determination to study hard for good results.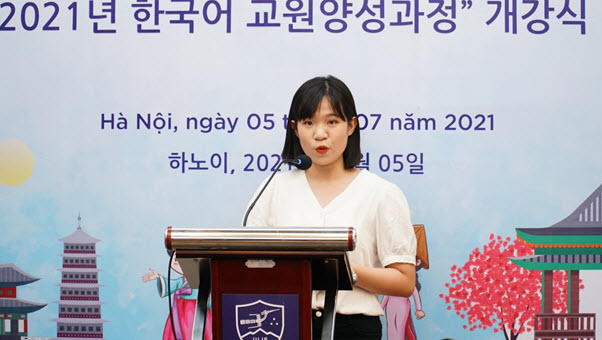 The learners will be taught by leading professors and doctors in Korean language, Korean studies and Korean language education. The course consists of theoretical modules on teaching methods, advanced Korean practice and internship, which is expected to last from August to November, 2021. According to the planned schedule, after completing the course, the learners will be granted a certificate of teaching methods and a certificate of Korean language teaching issued by ULIS.