Signing ceremony of cooperation agreement with EHLE Academy (Japan) held
On August 19th, 2021, ULIS-VNU and EHLE Academy (Japan) held a ceremony to sign a memorandum of understanding on cooperation.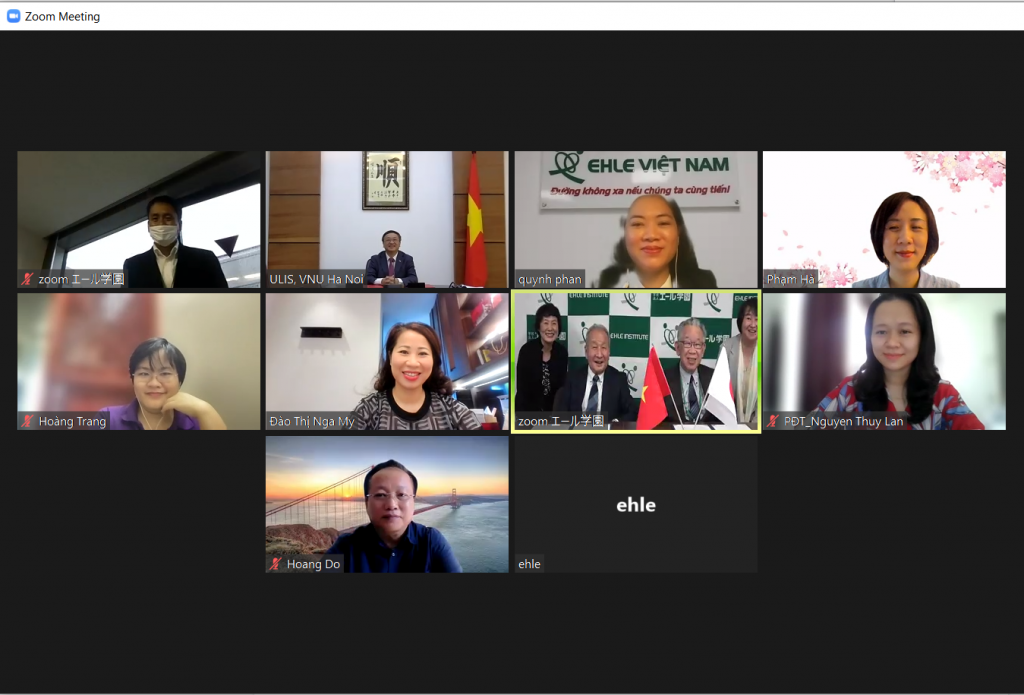 At the ceremony, representatives of the two institutions signed a Memorandum of Understanding (MOU), agreeing to cooperate and implement programs that bring practical benefits to both parties.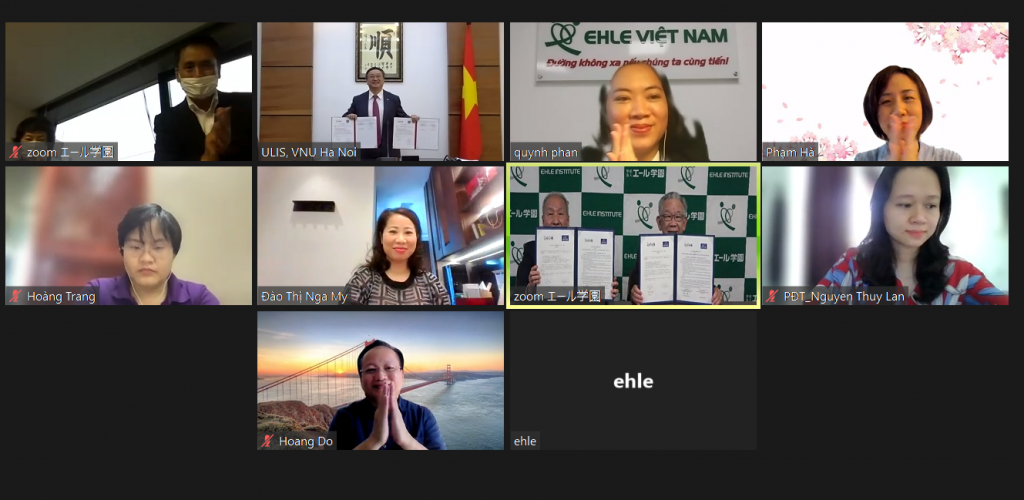 Delivering his speech at the ceremony, President Do Tuan Minh said that ULIS was honored to sign an MOU with and become an official partner of EHLE Academy. The President hoped that after the signing ceremony, the two sides would actively cooperate with each other to introduce ULIS students to programs at EHLE.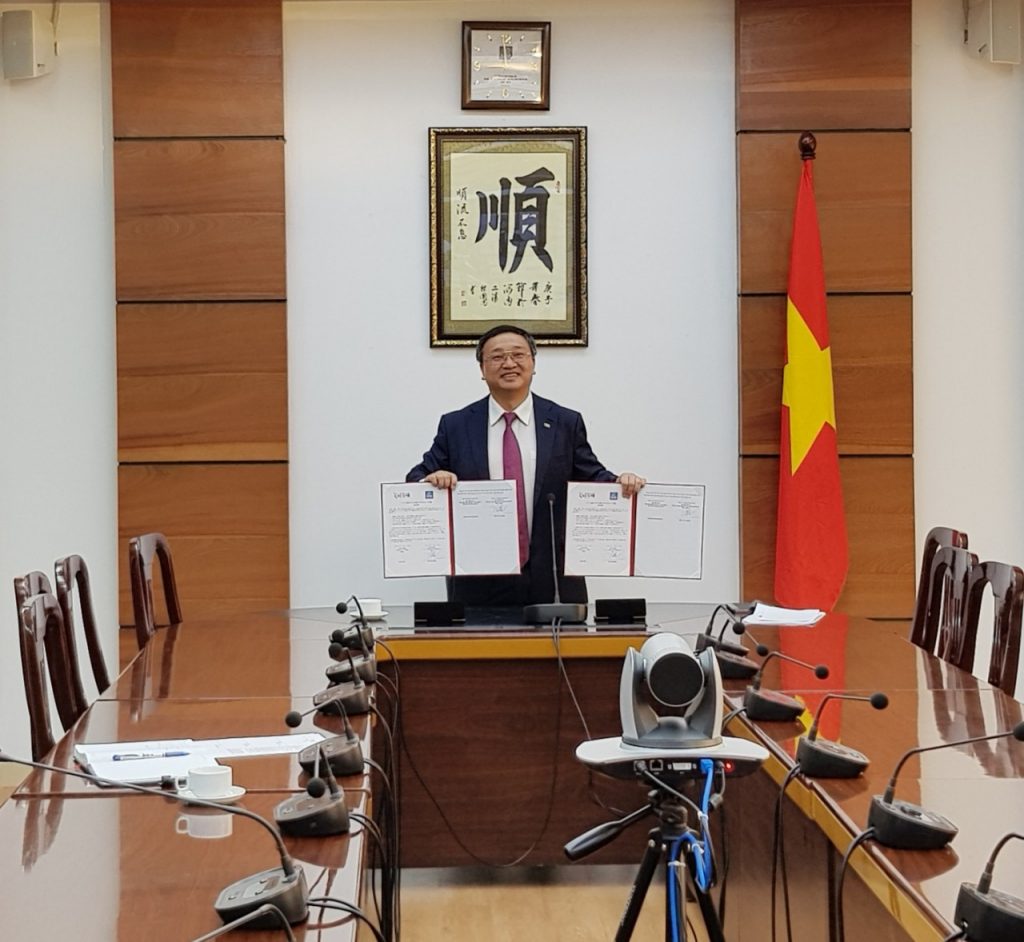 EHLE Academy Chairman Hasegawa Keiichi hoped that the two sides would carry out more exchange and cooperation programs to adapt to the new situation and have more effective cooperation in the future.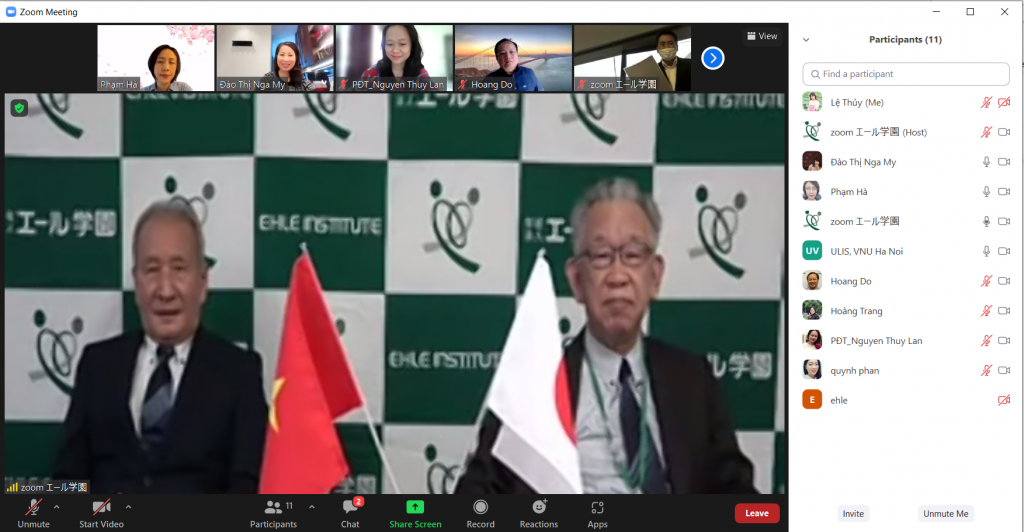 The MOU signing opens up many opportunities for the University's students to study and do their internship in Japan.