[UNC2023] International Conference "Research & Teaching German Language and Culture in the era 4.0 in Southeast Asia"
On October 7th – 9th, 2022, ULIS-VNU in collaboration with other units organized an international conference "Research & teaching German language and culture in the era 4.0 in Southeast Asia: Theory and practice".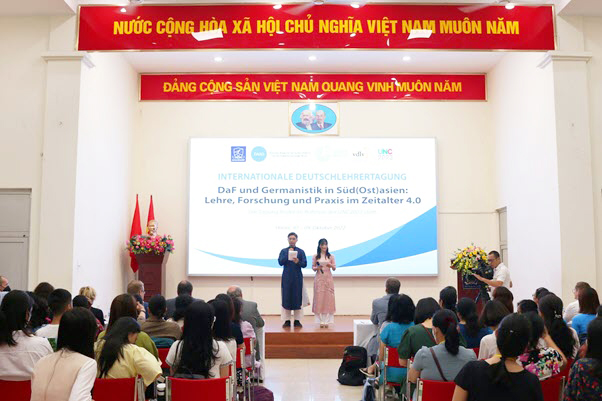 This is an important event on the occasion of the 30th anniversary of teaching German at ULIS-VNU (1992-2022). It also celebrates the 5th anniversary of the implementation of the German Language Master's joint training program between ULIS and the University of Leipzig; and marks 10 years of meaningful cooperation in German language teaching and research between ULIS and the University of Leipzig. This activity is also an event within the framework of UNC2023.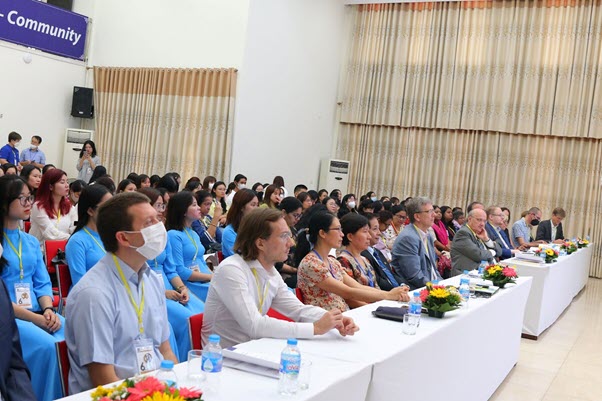 Delivering his speech at the opening ceremony, Vice President Lam Quang Dong said that the topic of this conference had many meanings. This is a time that requires all of us to cooperate more closely, to have more in-depth and broader studies to draw closer together, overcome our differences, live together for the happiness and prosperity of all peoples.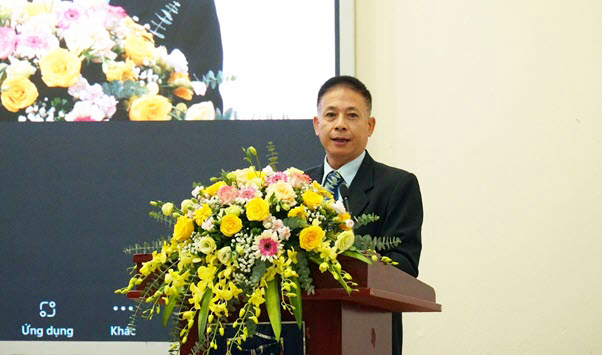 With the participation of relevant agencies, organizations and training institutions, this conference is a forum for educators and researchers to exchange and share experiences on research and teaching German language and culture. At the same time, the conference also helps create a wide network of researchers, educators in German, German language teaching and German culture.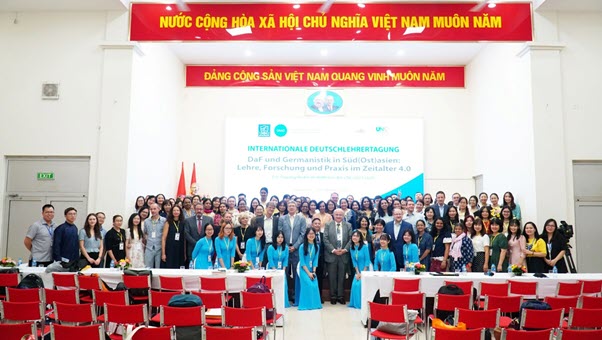 Within the framework of the conference, 5 papers were presented at the plenary session and 48 papers were presented in 4 sub-committees. The exchanges and discussions also brought a highly constructive spirit to the conference.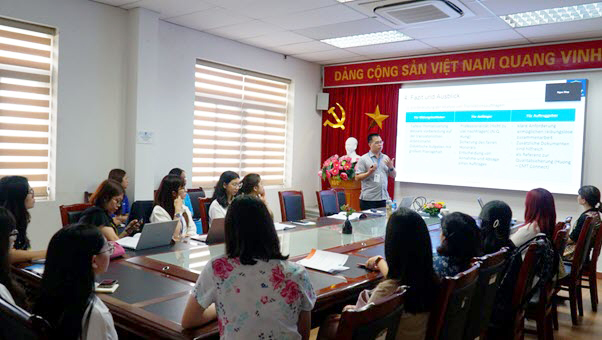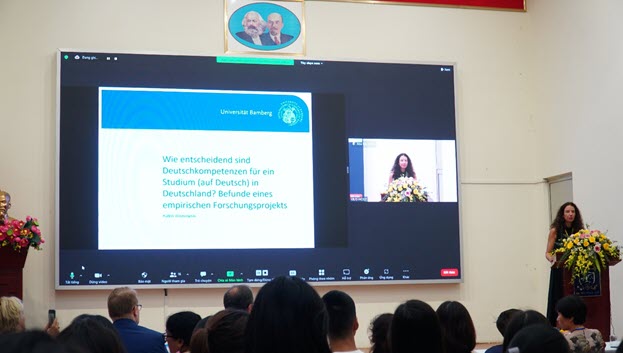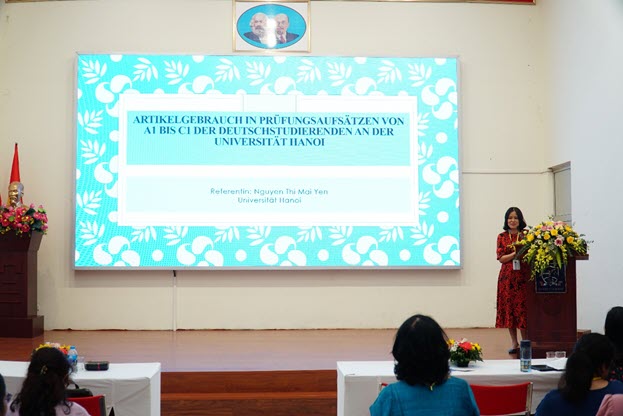 The conference took place in a positive and effective atmosphere.