Orientation week for QH.2022.F1 students held
On September 21st, 2022, ULIS-VNU held the opening ceremony of the "Orientation Week" for QH. 2022.F1 students in order to provide them with essential information.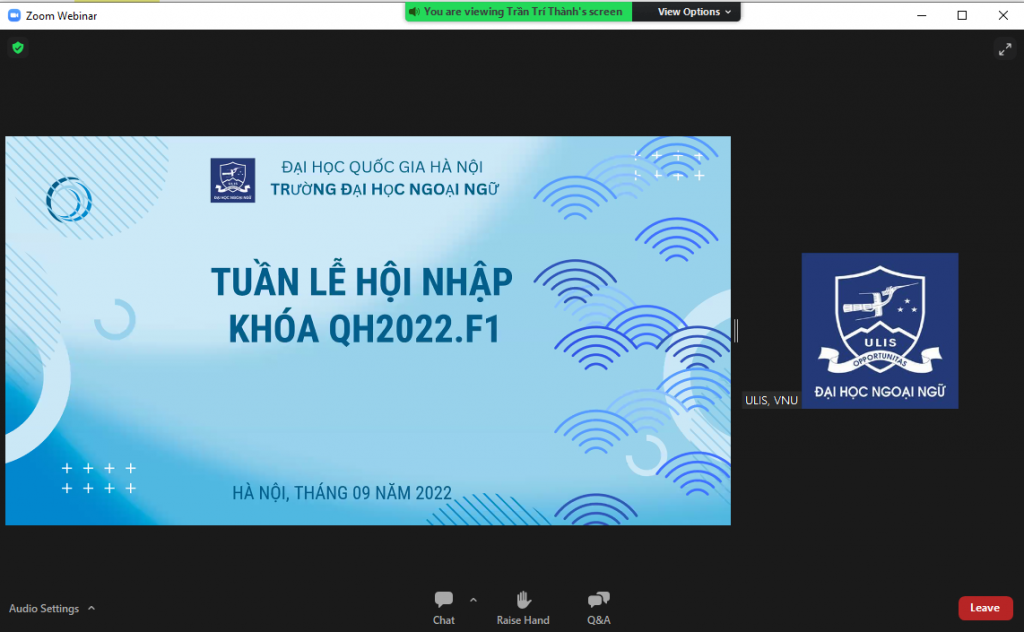 Delivering her speech at the opening ceremony, Vice President Ha Le Kim Anh congratulated the new K56 students. "Becoming a ULIS student is a pride that will follow you all the way in the future". She affirmed. The Vice President also hoped that the new students would be ready to freely explore, experience and create a better version of themselves at ULIS.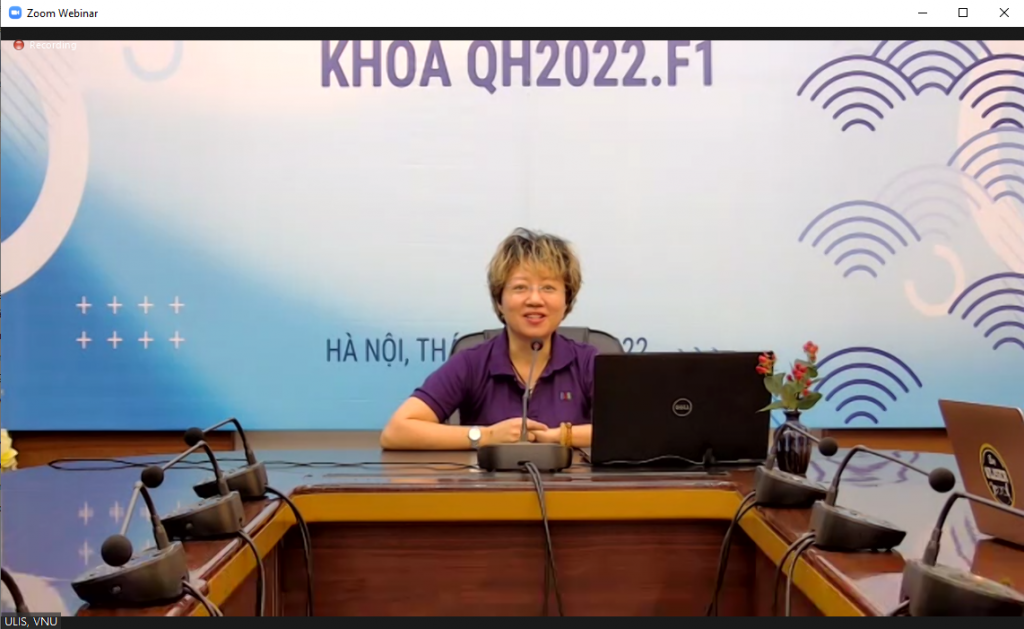 The topic "Pride of ULISERS" taking place on September 21st provides necessary information for new students to be ready to study, practice and live in a new environment.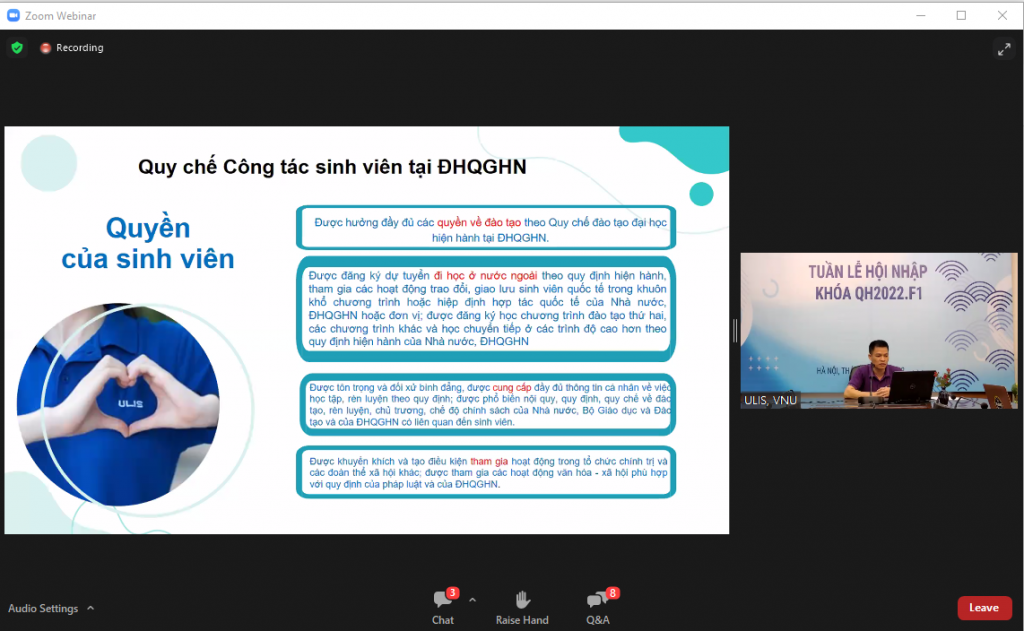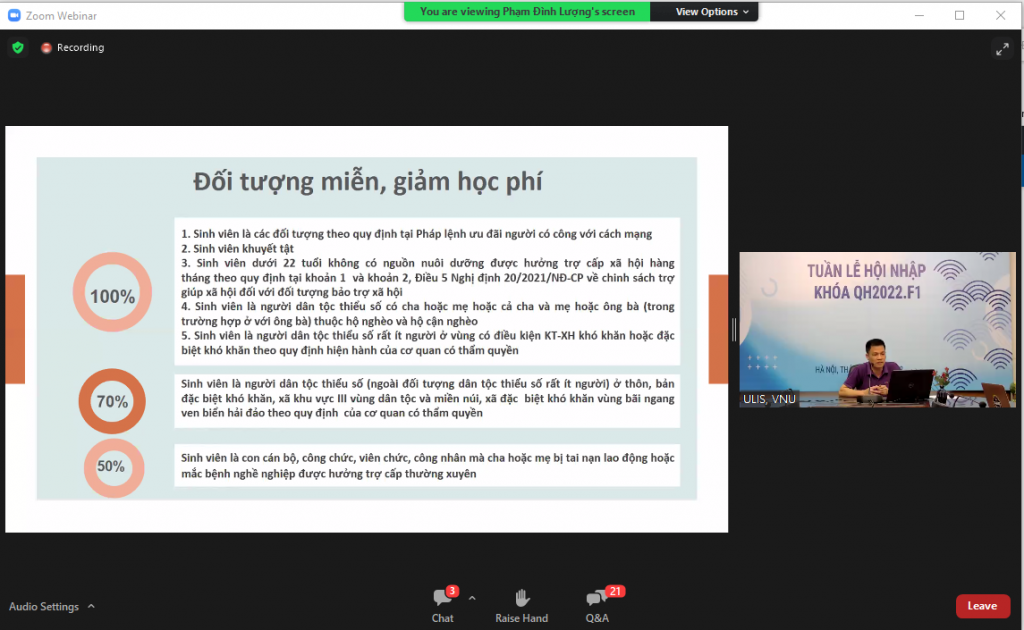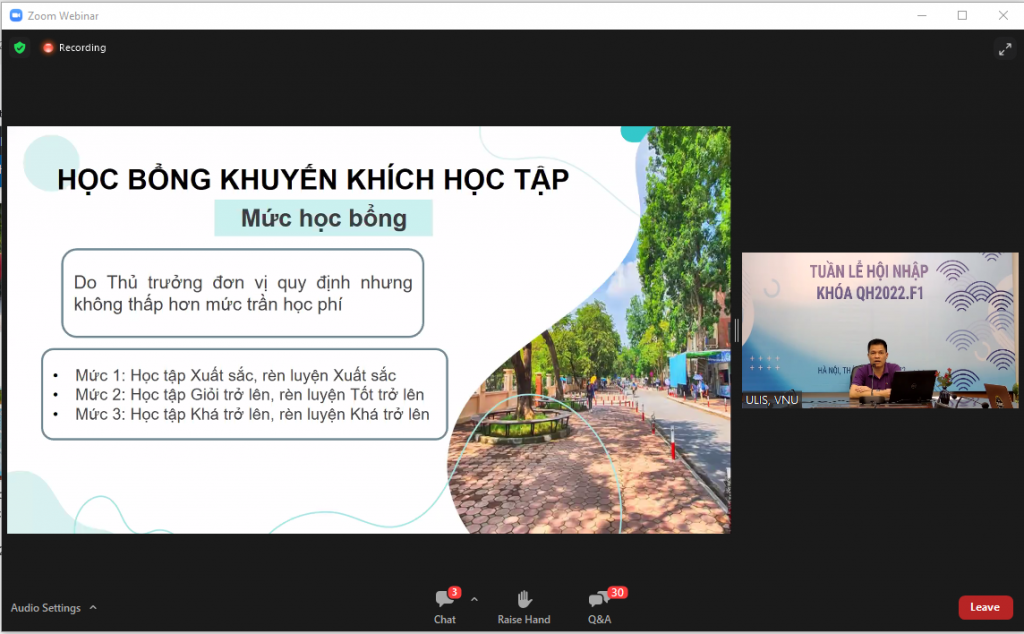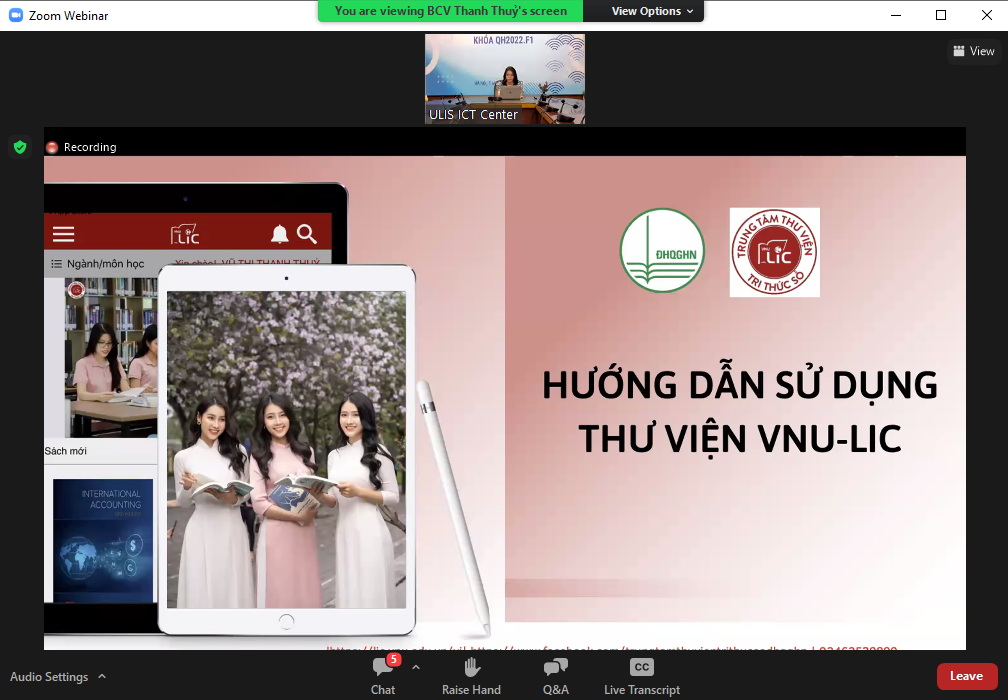 Then, the topic "Dynamic, autonomous, innovative ULISers" takes place on September 26th. At the end of the session, students will be assessed and awarded a certificate.