ULIS participates in 7th International Conference of Association of Asian Language Testing and 22nd Regional Forum for English Language Assessment in Asia
From November 3rd to 6th, 2021, in Korea, took place the 7th International Conference of the Asian Association for Language Assessment (AALA) and the Forum on Assessment and the 22nd edition of English in Asia (AFELTA- Academic Forum on English Language Testing in Asia).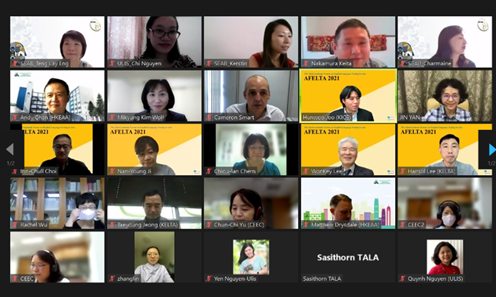 As Vice President of Asian Language Testing Association and has been nominated to hold the position of President of the Association since January 1st, 2022, Dr. Nguyen Thi Ngoc Quynh, Head of Science and Technology Department, represented ULIS-VNU to participate in the forum.
The Research Team in Language Testing and Assessment Center, ULIS-VNU, represented by Dr. Nguyen Thi Chi and Ms. Bui Thien Sao participated in presenting research at the conference.